SUPERCHARGER DRIVES
IN RACING YOU WANT POWER, RELIABILITY, AND CONSISTENCY:
Thankfully, ProCharger helps racers check off all three of those boxes with ease (and then some). The number of wins and championships that ProCharged Top Dragsters have racked up in the NHRA speak for themselves, so thankfully we don't need to. However, what we do need to talk about, is the supercharger mounting options for virtually any dragster chassis needing boost. So let's dive into the blog, and discuss the following (5) mounting options for ProCharger head units.
– CrankDrive
– DragsterDrive
– Reverse Belt Drive
– RaceDrive
– Conventional Belt Drive
---
CRANKDRIVE SYSTEM: (DIRECT TO CRANKSHAFT LOW MOUNT)
We have all seen this unit in action, taking win after win in NHRA ProMod supporting 3,500hp or more. Well, now it's becoming very common to see this CrankDrive system in anything from an ultra trick streetcar, to Top Dragster when the chassis allows it.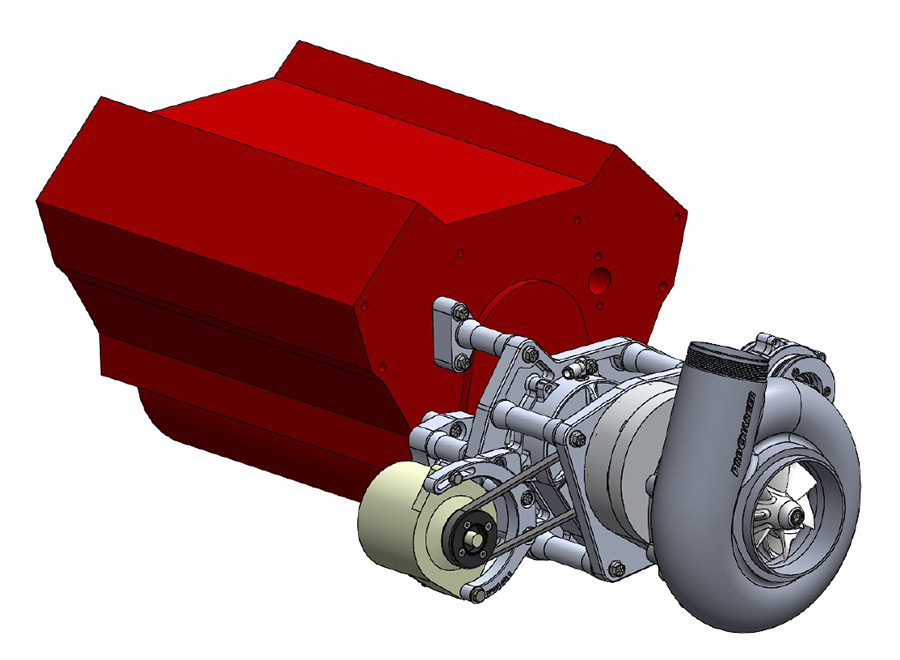 DRAGSTERDRIVE SYSTEM: (REVERSE MOUNT)
While this layout might look like the conventional cylinder head mount (which we will talk about later), the DragsterDrive offers some great features specifically designed for use with Dragsters. Here are some of the quick features that set this drive apart from anything else.
REVERSE BELT DRIVE SYSTEM: (LOW MOUNT)
A keen eye will notice this system shares all of the same awesome features as the DragsterDrive above, with an ultra-compact design tucking the supercharger behind the driver's seat, near the centerline of the chassis.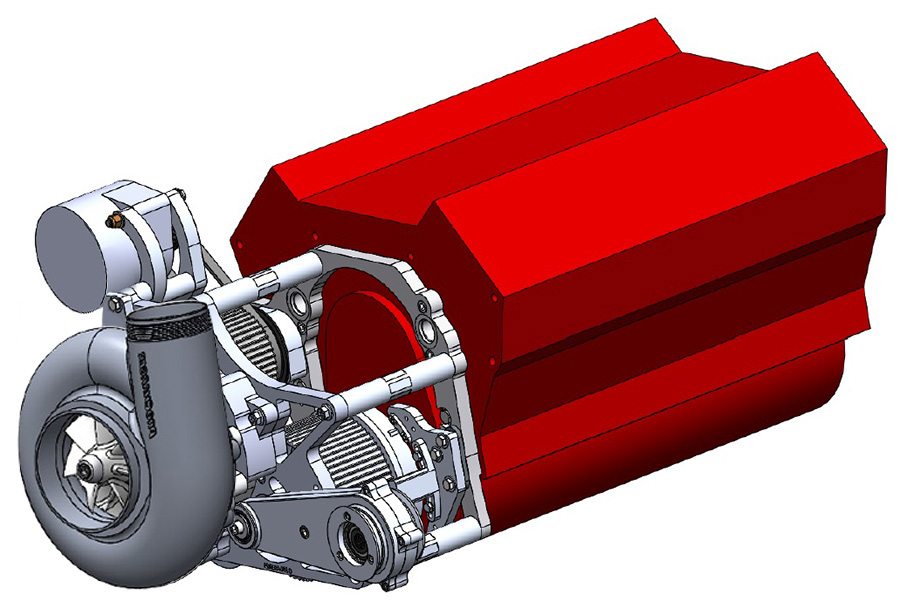 RACEDRIVE SYSTEM: (INTEGRATED DRIVE SYSTEM)
Originally designed for use in Top Dragster and Top Sportsman classes, this drive system has seen its way onto street cars / trucks and even many NoPrep race cars.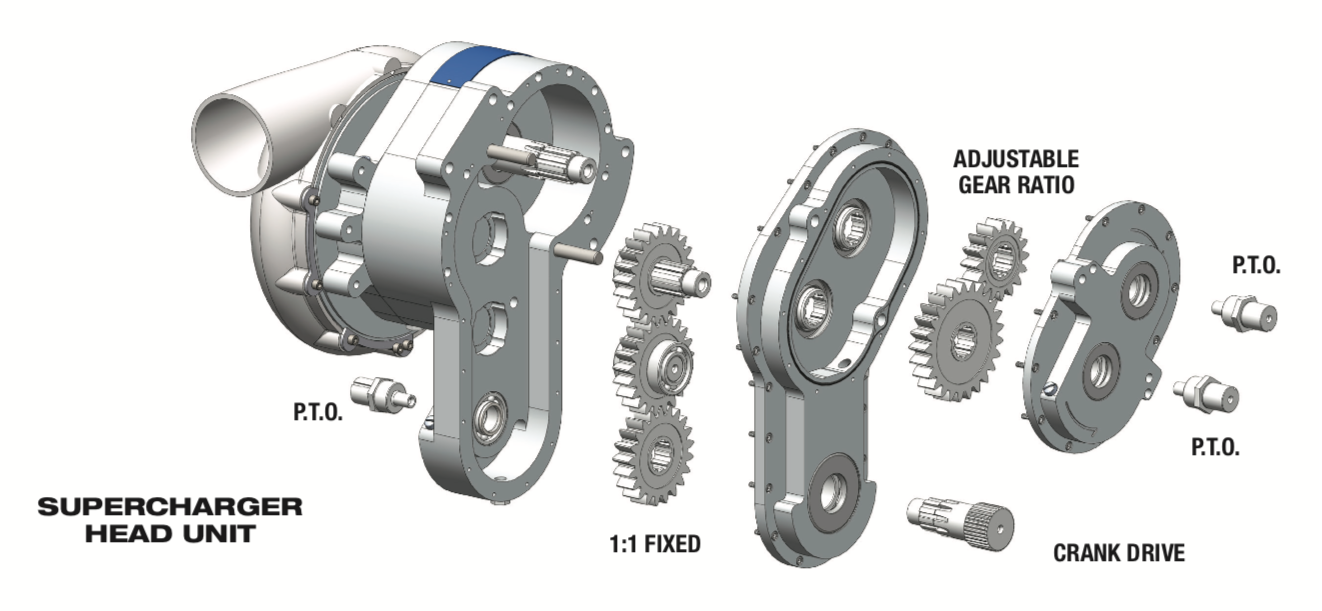 CONVENTIONAL BELT DRIVE: (CYL HEAD MOUNTING)
It might be last on our list to talk about, however that doesn't take away from the fact that for 25 years this design is still winning races and even championships in NHRA Top Dragster to this day.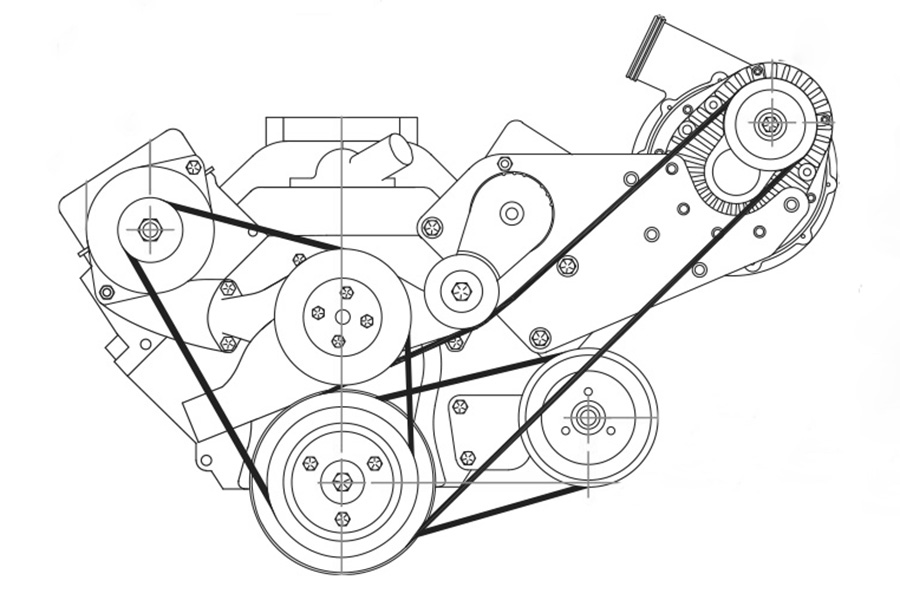 COYOTE ENGINE CRANK SUPPORT
The coyote engine is amazing at producing horsepower and turning big rpm numbers. However, in racing conditions with high boost, and high rpm, means a lot of stress can be placed on the front of the crankshaft (even with a turbocharged application). To help reduce the stress on the crankshaft, ProCharger has a support system that is designed to work with our supercharger systems and turbocharged applications. Is the crank support absolutely mandatory? Not really, but consider it cheap insurance with the Coyote engine, just like billet oil pump gears.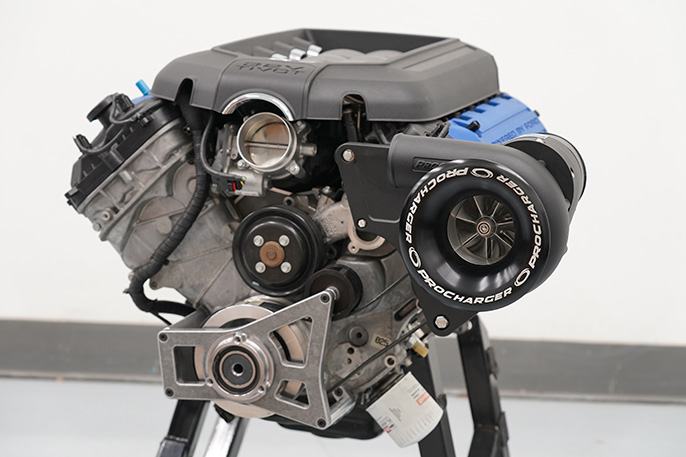 EMISSIONS COMPLIANCE
ProCharger offers Executive Orders for Emissions Compliance (EO) from California Air Resources Board (CARB) for many of our most popular car, truck and SUV applications. If you live in California, we can only sell you products with EO certification. Check out our full list of EO offerings.