Coyote Engine Crank Support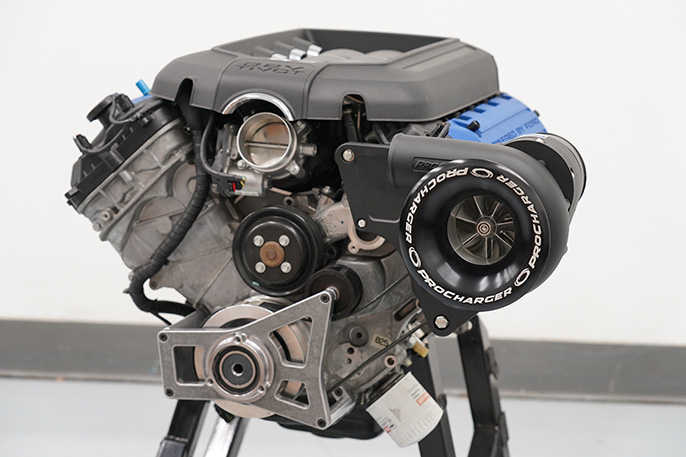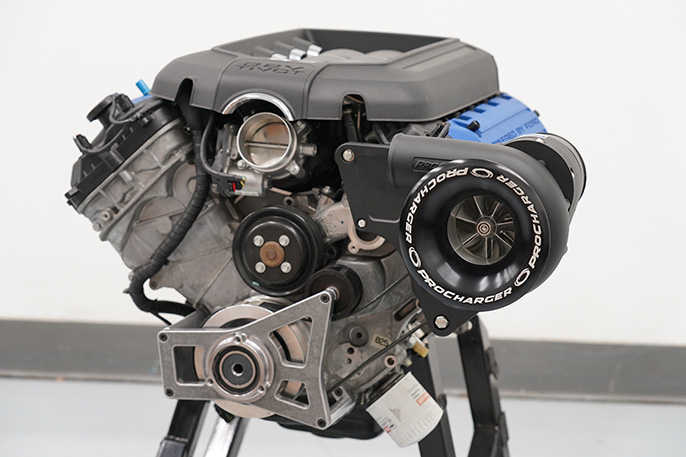 THE SUPPORT FOR BIG HP:
The coyote engine is amazing at producing horsepower and turning big rpm numbers. However, in racing conditions with high boost, and high rpm, means a lot of stress can be placed on the front of the crankshaft (even with a turbocharged application). To help reduce the stress on the crankshaft, ProCharger has a support system that is designed to work with our supercharger systems and turbocharged applications. Is the crank support absolutely mandatory? Not really, but consider it cheap insurance with the Coyote engine, just like billet oil pump gears.
Swipe to View Chart
| DESCRIPTION | PART # |
| --- | --- |
| 2021-2015 Mustang Timing Cover | 2FWSU-003 |
| 2020-2011 Truck Engine w/Innovators West Balancer | 3FRDR-015 |
| 2020-2011 Truck Engine w/ATI Balancer | 3FRDR-014 |
INSTALLATION IS A PIECE OF CAKE!
It does require you run an Innovator's West or ATI damper and it also requires an 8- or 10-rib Stage 2 drive system. The crank support clears all stock accessories but it doesn't clear the stock swaybar—if you're running skinny front drag tires, you don't need the sway bar anyway. The brackets and Bolt locators are all doweled, so once installed the ProCharger crank snout upgrade solidly holds your crankshaft in place and eliminates the movement that can cause breakage.
EMISSIONS COMPLIANCE
ProCharger offers Executive Orders for Emissions Compliance (EO) from California Air Resources Board (CARB) for many of our most popular car, truck and SUV applications. If you live in California, we can only sell you products with EO certification. Check out our full list of EO offerings.