COYOTE ENGINE SWAP KITS (5.0)
BOOSTED COYOTE SWAPS, PROCHARGER MAKES IT EASY!
When Ford Motor Company released the details on the Coyote motor, it was obviously a huge hit, and has been making waves in the performance market ever since. When Ford Racing released their engine swap package (ECU, Harness, etc) it was just a matter of time before these new 5.0L motors would start showing up in every imaginable car and truck out there. What better way to finish off that resto-mod, hot-rod, drag car, or street car, than with a ProCharger supercharger?
The ProCharger "Coyote Engine Swap System" is for those wanting to boost their swap to the next level.
BRACKET DESIGN
Two dedicated belt drive systems have been designed for this system in order to accommodate both street and track usage accordingly. For the street car, we offer an 8 rib dedicated belt drive system. The 8 rib drive system can be used with both the stock OEM balancer or an ATI Performance Products SFI damper.
For the race-inspired car, a 50mm wide cog belt drive is available. Shown below is the engine bay of racer set up to run in the NMRA Coyote Modified racing class. This race kit does require the use of an ATI Performance products SFI damper.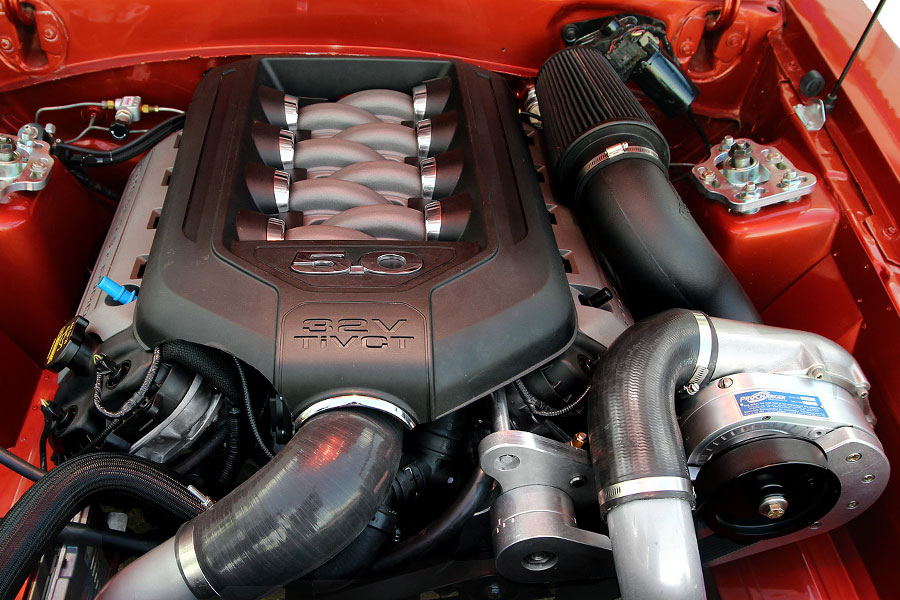 DIMENSIONS: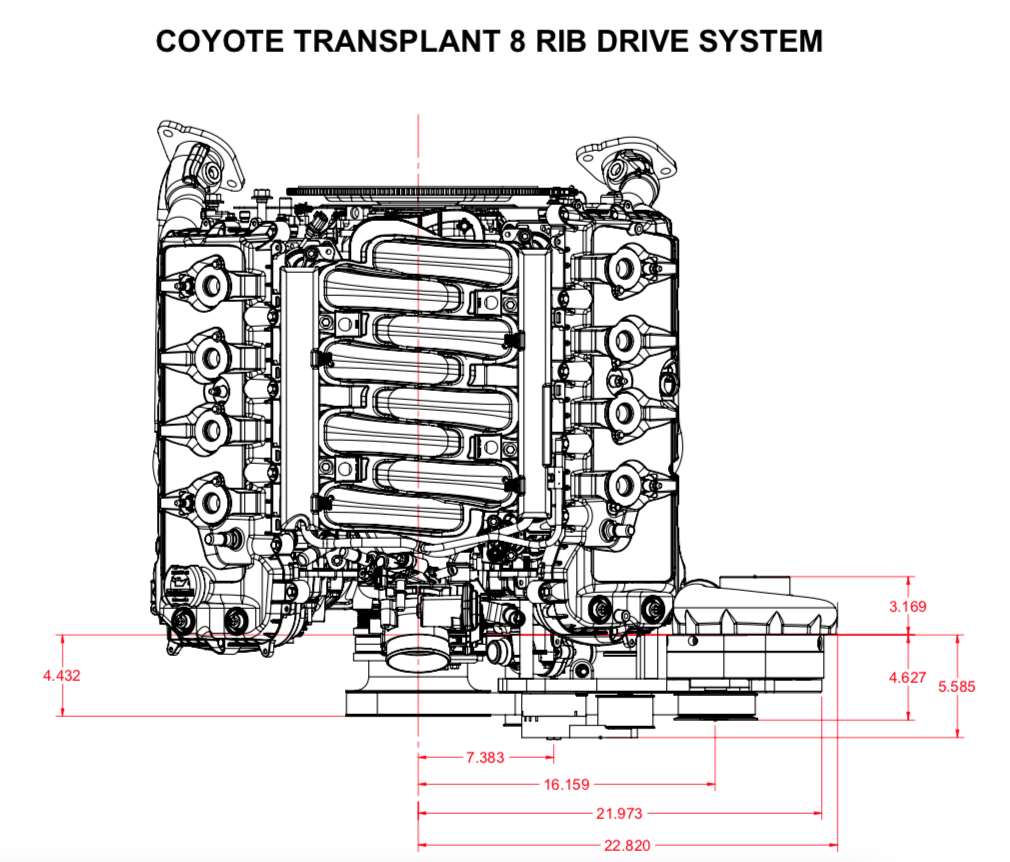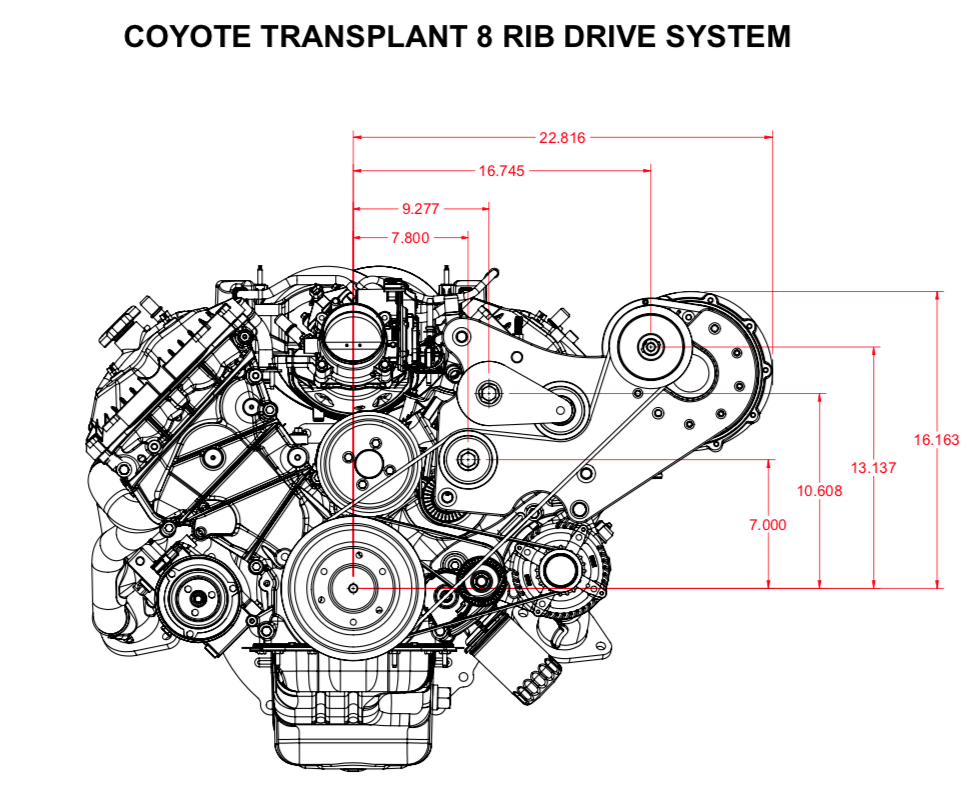 FIND A DEALER NEAR YOU
Looking to make a purchase or a shop to install? We have a large group of dealers ready to serve you with your ProCharger needs. Click below to find a dealer near you!
BUILD & PRICE
Pricing on these units vary by configuration. Please check the application price guide or contact us.
PLEASE NOTE: Pricing on this website reflects the 9.8% surcharge from January 28, 2022, but the 2021 Application Price Guide, both digital and print versions, does not. If you are using the 4/30/21 Applications and Price Guide, please be aware that a 9.8% surcharge will be added to all orders. An updated retail price list for dealers and distributors is available.
SPEAK TO AN EXPERT
Click to call our sales staff or email us if you need any help. We will be happy to assist you with any questions you may have.
Mon – Fri 8am – 5:30pm CST
Phone – (913) 338-2886
Sales Email – [email protected]
Get a Catalog
Our catalogs feature much of this detail. You can either download a copy or have one mailed to you free of charge.
CALIFORNIA EMISSIONS COMPLIANCE INFO (CARB)
Coyote Swap Supercharger systems are NOT legal for street use in California. California approved products for street legal use (complete systems) will have an associated CARB EO# for compliance. For a full list of California and 50 state street legal systems, click below.
EMISSIONS COMPLIANCE
ProCharger offers Executive Orders for Emissions Compliance (EO) from California Air Resources Board (CARB) for many of our most popular car, truck and SUV applications. If you live in California, we can only sell you products with EO certification. Check out our full list of EO offerings.