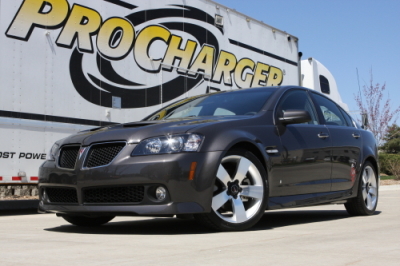 PONTIAC'S NEW G8 IN THE PROCHARGER SHOP!
ProCharger just received the '08 Pontiac G8 we will be using to develop one of our legendary intercooled self-contained supercharger systems! The 6.0L motor barely had time to cool down before our engineers had it on the dyno for a baseline pull.
Our customers are seeing extreme power production and reliability out of our current LS-engine supercharger systems, so we are all really looking forward to bringing these power gains to the G8.
Check this blog often for updates on this and other ProCharger projects!