LS Engine Serpentine Kit
SERPENTINE DRIVE KIT COMMONLY USED FOR PASSENGER SIDE MOUNT
If you are aiming to use Corvette accessories, or you have a build plan that requires the supercharger to mount on the passenger side, the ProCharger LS Serpentine Drive Kit is exactly what your LS swap vehicle needs. Featuring a self-contained supercharger, serpentine drive bracket, and air-to-air intercooler, this kit yields a streetable 530 hp on an otherwise stock LS1, and 620 hp on an otherwise stock LS3. Upgrading to a D-1SC will support up to 925 hp. Significantly higher power levels are possible with modified engines and an F-Series supercharger (tuning, injectors, and fuel system required).
A dedicated 8-rib drive is standard, with a 12-rib upgrade available, and includes a one-year warranty on the supercharger.
REVERSE PASSENGER SIDE MOUNT
One of the most popular versions of the LS family to swap these days is the C5/C6 Corvette style. Cars with low hood lines love the low intake manifold and low mounted accessories. This positioning makes it perfect for a reverse mounted (forward-facing) ProCharger system to be used. We have seen this system being used in everything from the punishing ranks of professional drifting, to SEMA builds.
We even have (4) different drive systems for this kit, which covers a wide range of horsepower, from 650hp to a mind-bending 1,200hp! Those drive system options are as follows.
– 6 rib (shared drive)*
– 6 rib (dedicated drive)*
– 8 rib (dedicated drive)
– 10 rib (dedicated drive)
* = can be used with factory balancer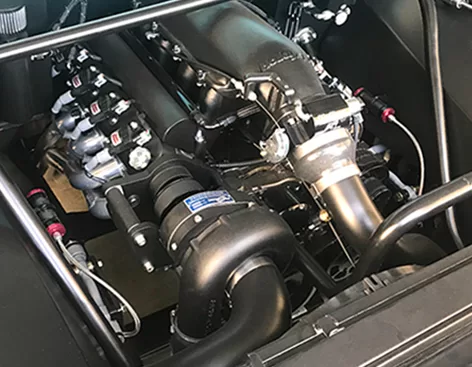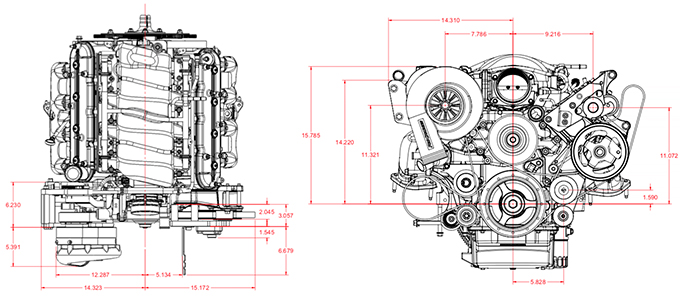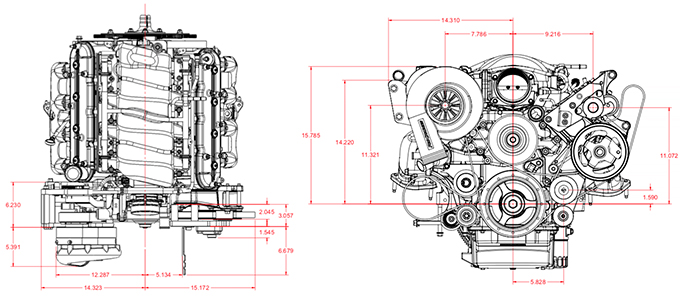 ACCESSORIES
The following list includes the GM part numbers for the accessories that provide proper fitment with the supercharger kit. Due to many accessories available for the LS engine, other accessories may be compatible with this system. A water pump is required, but the Corvette-style water pump is not compatible.
– P/S pump 21997867
– P/S pump pulley 12568997
– Alternator 19244751
– A/C compressor 92175482
– A/C bracket 92066950
– A/C belt 25040430
– A/C belt tensioner 12595289
ALSO AVAILABLE FOR DRIVER'S SIDE MOUNT
When the LS Accessory Drive Kit is not a good option for you, the LS Serpentine Kit may offer an advantageous fit for driver's side mount applications. Available in both 8- and 10-rib.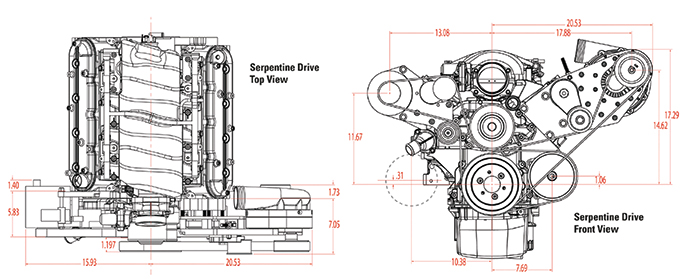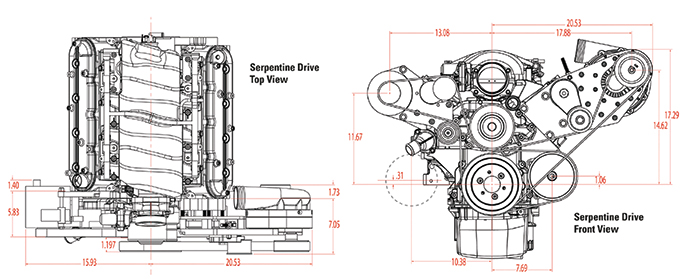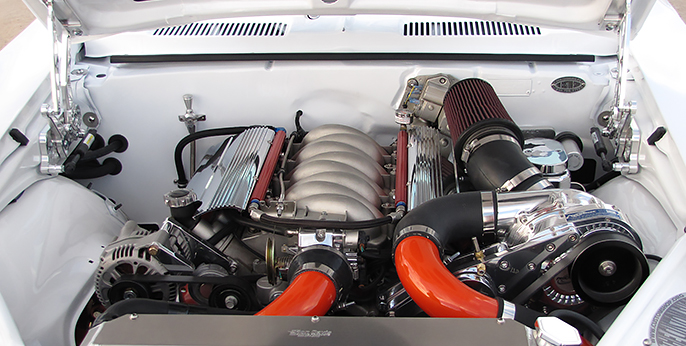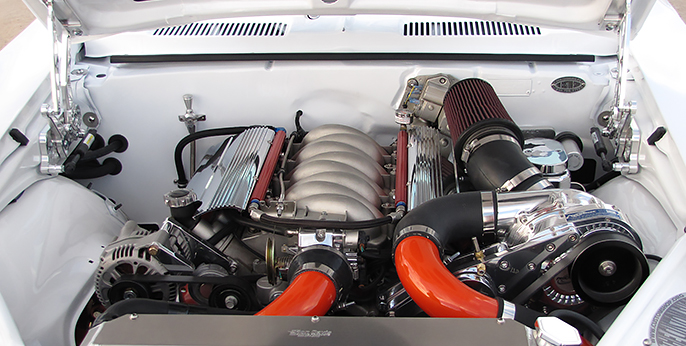 Looking for alternative mounting, accessories, or higher horsepower?
See our other LS drive options. From truck accessories to our higher horsepower CrankDrive, we have options for nearly every application.
FIND A DEALER NEAR YOU
Looking to make a purchase or a shop to install? We have a large group of dealers ready to serve you with your ProCharger needs. Click below to find a dealer near you!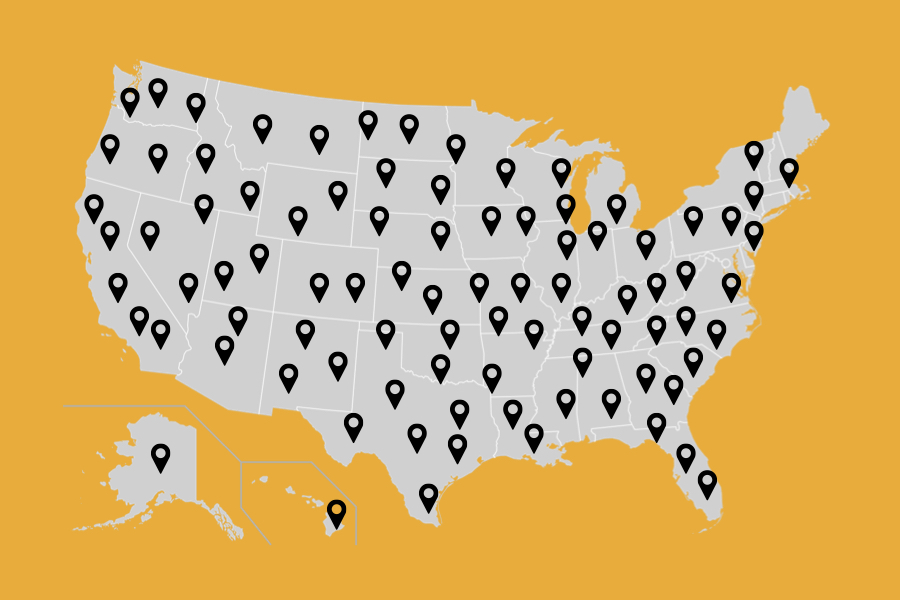 BUILD & PRICE
Kits starting at $4,999. Pricing on these units vary by configuration. Configure your purchase now.
New pricing becomes effective 4/28/23. Order now!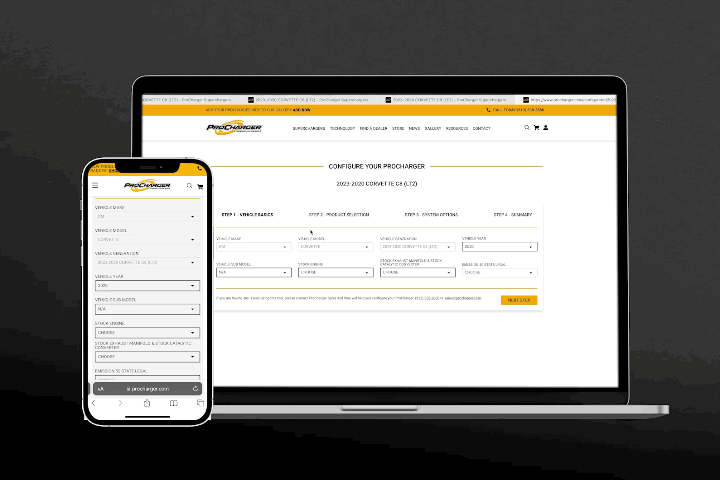 SPEAK TO AN EXPERT
Click to call our sales staff or email us if you need any help. We will be happy to assist you with any questions you may have.
Mon – Fri 8am – 5:30pm CST
Phone – (913) 338-2886
Sales Email – [email protected]
Get a Catalog
Our catalogs feature much of this detail. You can either download a copy or have one mailed to you free of charge.
CALIFORNIA EMISSIONS COMPLIANCE INFO (CARB)
California approved products for street legal use (complete systems) will have an associated CARB EO# for compliance. For a full list of California and 50 state street legal systems, click below.
EMISSIONS COMPLIANCE
ProCharger offers Executive Orders for Emissions Compliance (EO) from California Air Resources Board (CARB) for many of our most popular car, truck and SUV applications. If you live in California, we can only sell you products with EO certification. Check out our full list of EO offerings.