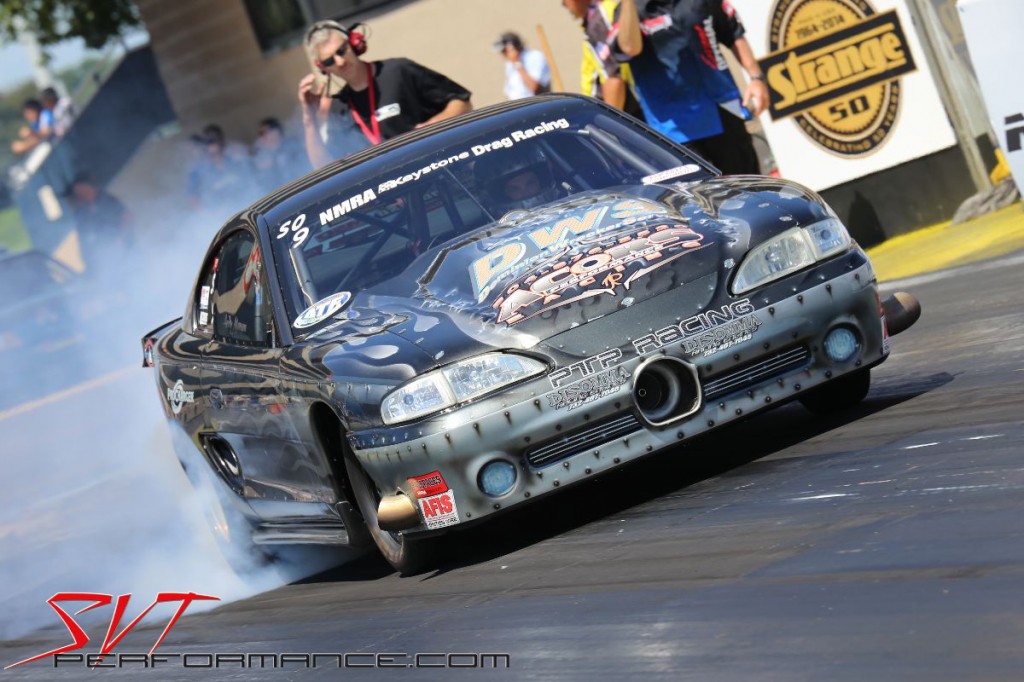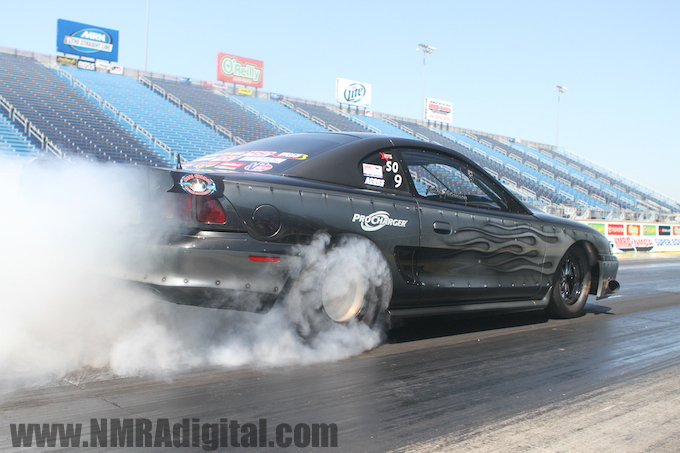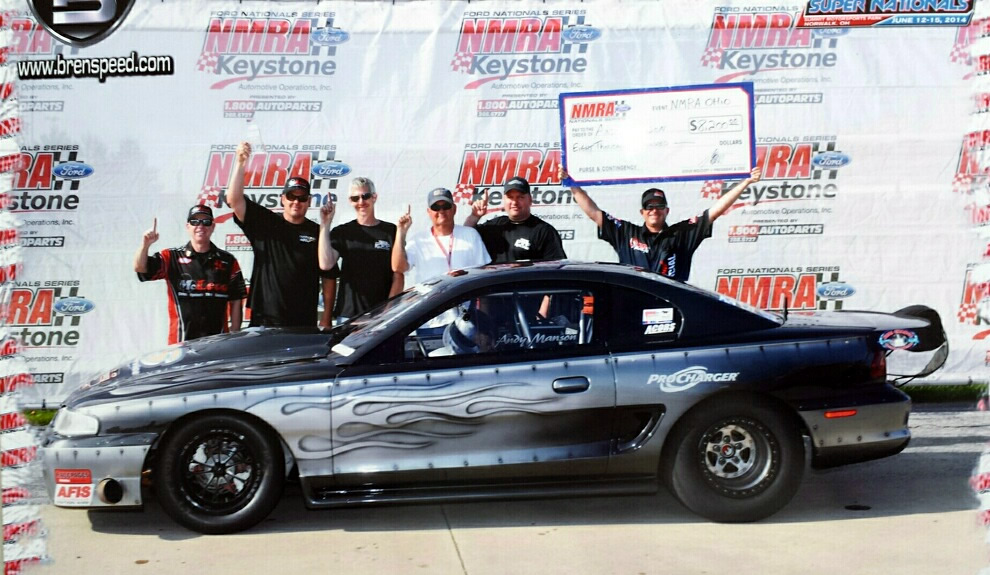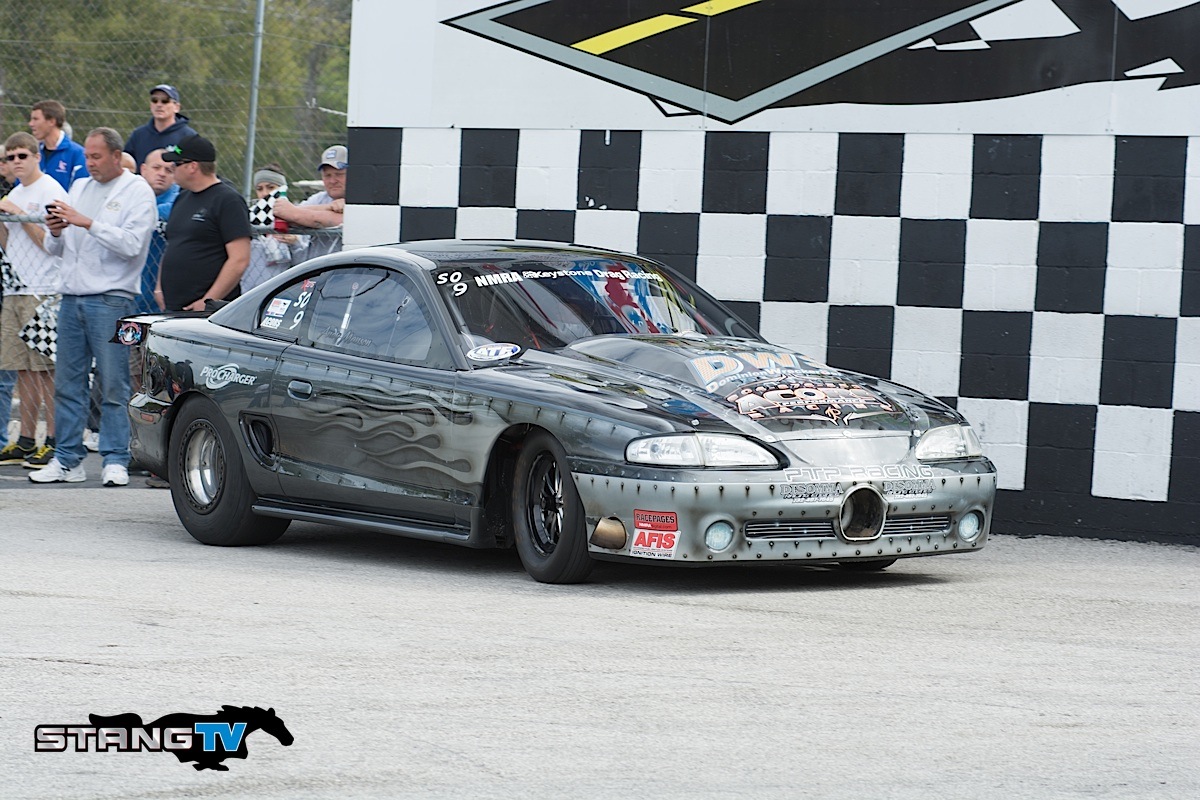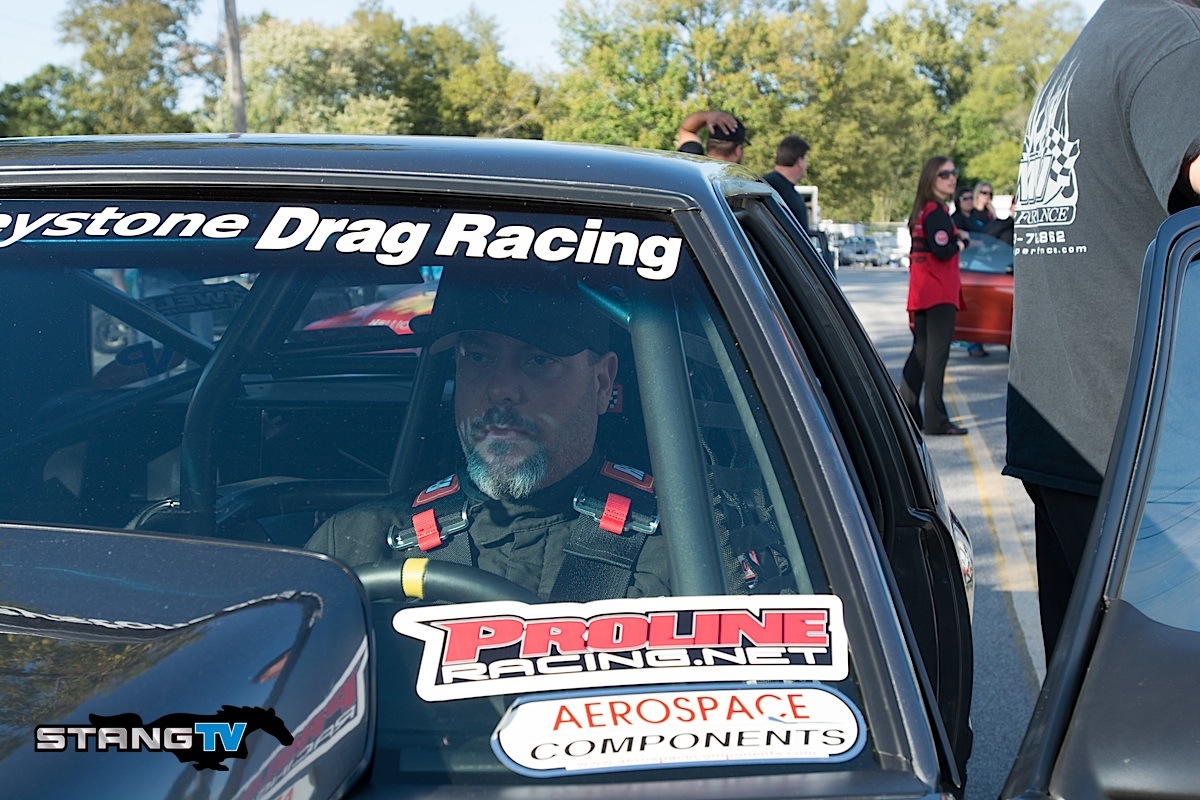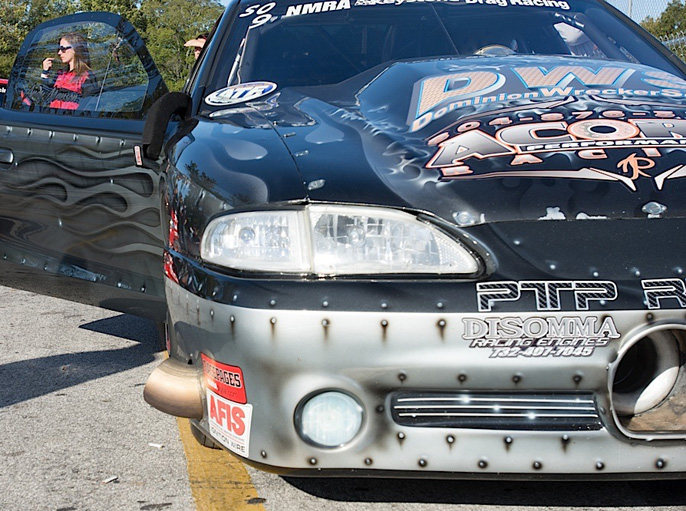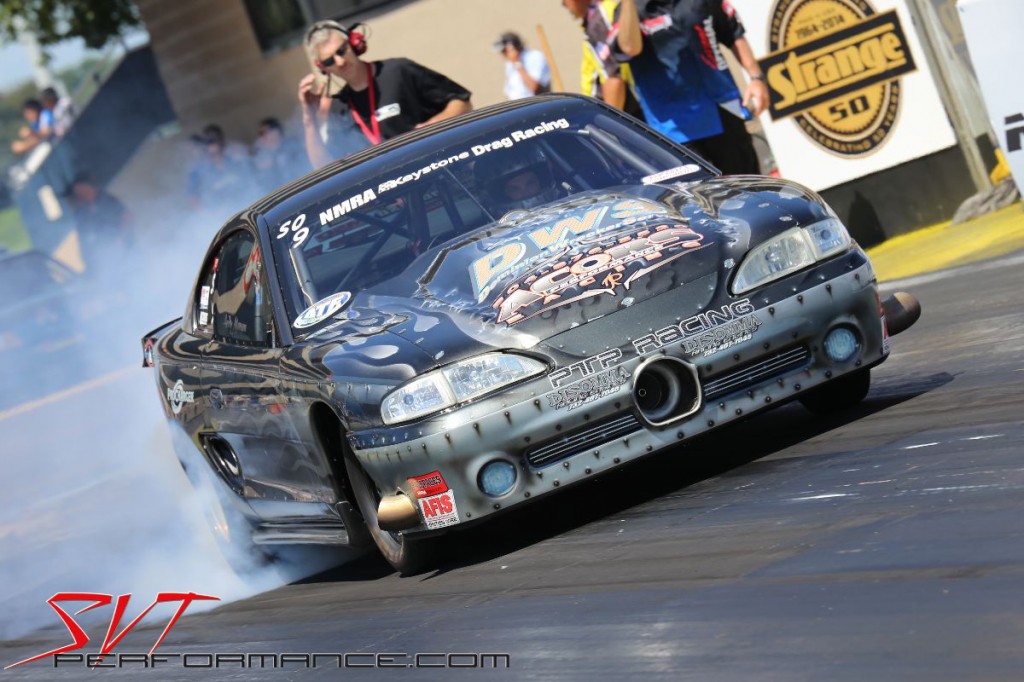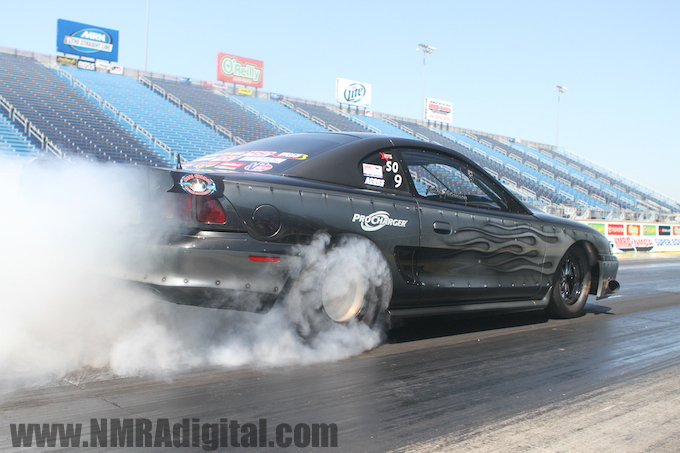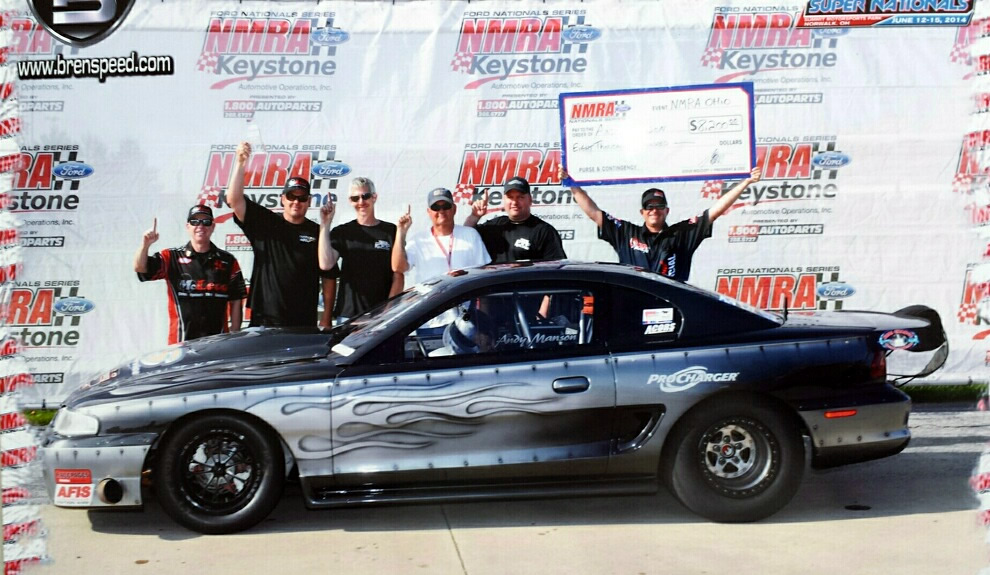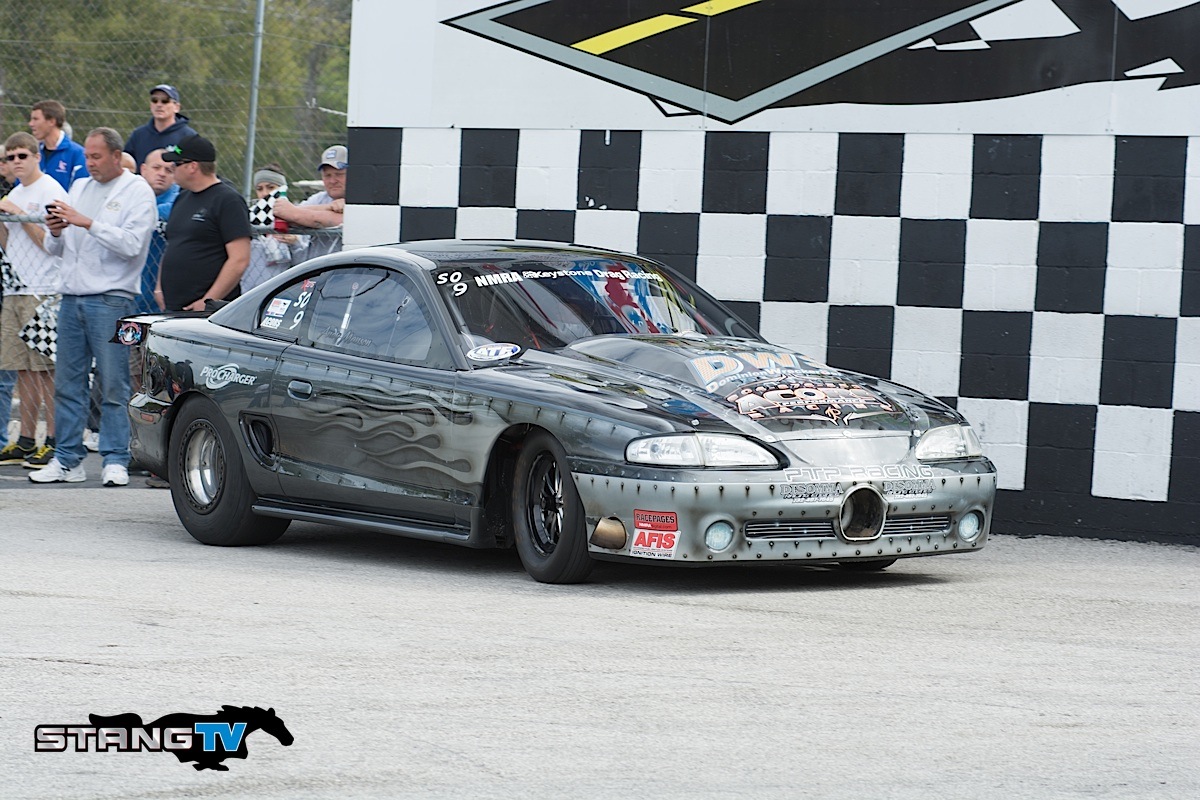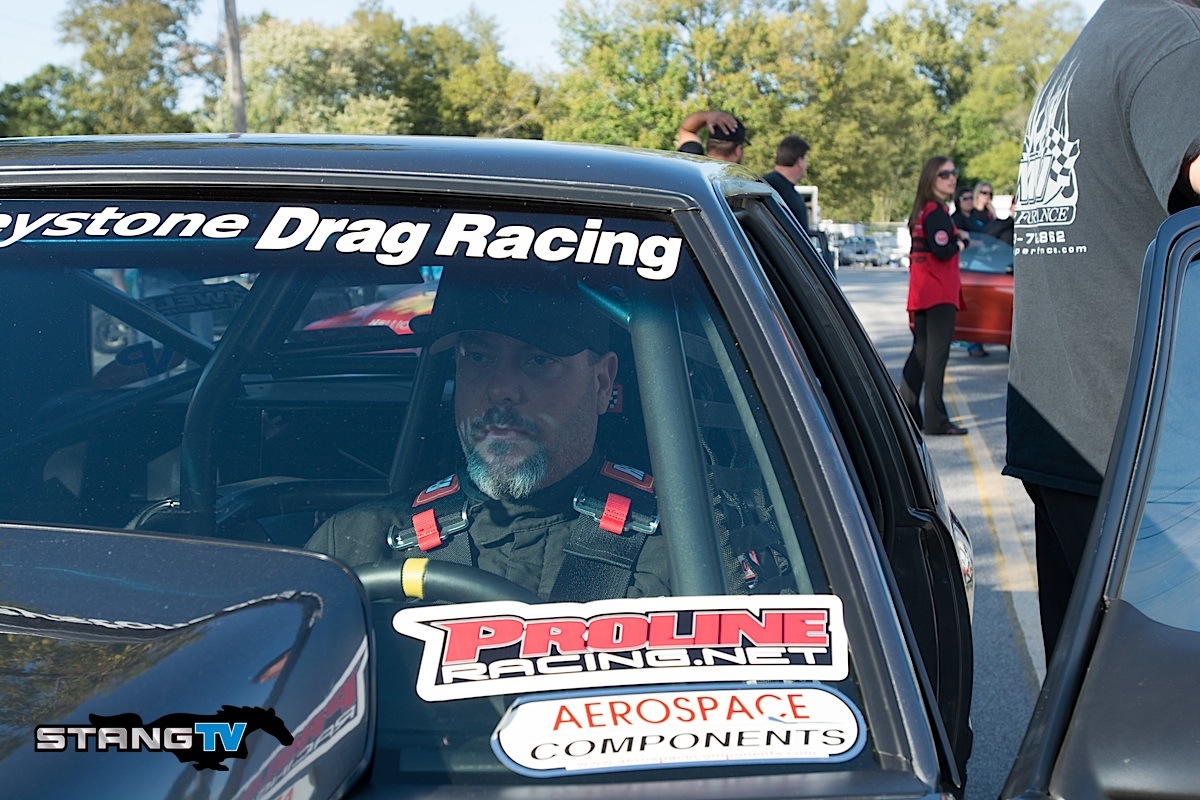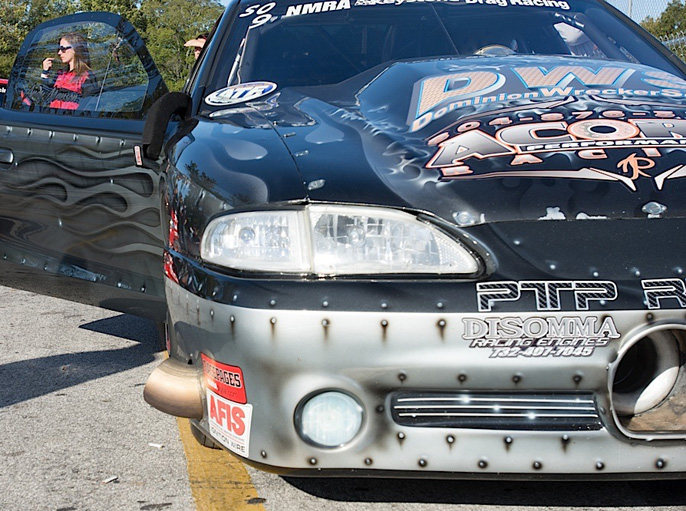 1996 Ford Mustang Cobra
Transmission:
Modifications and Additional Specs:
**2014 Street Outlaw Record Holder [email protected]** 440ci engine built by DiSomma Racing. It wears a set of Edelbrock SC1 cylinder heads ported by M2 Race Systems, custom HRE sheetmetal intake manifold, and BigStuff3 ECU. After switching power adders, Andy had a outstanding 2014 season in the NMRA Street Outlaw class.