EARLY FORD V8 – MUSTANG, COUGAR, FAIRLANE, COMET, MAVERIK, TORINO
PRESSURIZING THE EARLY FORDS (MUSTANG, COUGAR, FAIRLANE, COMET, MAVERIK, TORINO)
One of ProCharger's earliest supercharger kits was for the venerable 1986 5.0L "Fox-Body" Mustang. That car helped return the new-car world to serious hot rodding and speed parts compatibility after a nearly 15-year performance drought. The Fox-chassis Mustangs went on to be the go-to car for racing and street performance for years afterward, much like how the original 1965 Mustang created an entirely new market segment—the pony car. Mustang is the only American car to enjoy 55+ years of production. Some will mention that Corvette has been around longer, but that's not factual—there was no Corvette produced for the 1983 model year, making the Mustang the longest continuously produced platform in American history. Maybe even in world history!
The 1965 to 1973 Mustangs (and other early Ford models like Cougar, Fairlane, Comet, Torino, Maverik and more) are still prime canvases for modern hot rodders to create masterpieces on and ProCharger stands there holding the performance paint brushes with kits from mild to wild for the early ponies. Whether it's a stock 289 V-8, a heavily modified big-block, or a 5.0 Coyote or 7.3L Godzilla swap, there are ways to install ProCharger boost and power into the package.
| DESCRIPTION | BOOST | HP GAIN | INTERCOOLER |
| --- | --- | --- | --- |
| 1964.5-68 - High Output with P-1SC (8 rib) | specify | specify | - |
| 1964.5-68 - High Output Intercooled with P-1SC (8 rib) | specify | specify | 2 core (550hp) |
*Call for 1969-73 Mustang, 1966-72 Fairlane, Maverik, Comet, Faclon, and Reno.
EASY BOLT-ON APPLICATIONS
The most popular supercharger option for early Mustangs is one of the most basic kits we offer. Don't confuse "basic" with "weak" however. Even on a completely stock engine with a blow-through carburetor, a ProCharger system will increase the horsepower by a whopping 45%. Add an intercooler and/or aftermarket tunable EFI, and that power increase jumps even more.
INTERCOOLED VS NON-INTERCOOLED SYSTEMS
An intercooler is one of the key ways to make the biggest power possible, whether it's in an early carbureted or a modern electronically fuel injected engine. An intercooler drastically reduces air charge temperature into the engine, and cooler air makes more power every time. The cooler air also allows for more boost and more aggressive tuning, both of which are responsible for more power. ProCharger's early Ford kits can be had in both forms, depending on the end-user's goals.
Non-intercooled systems are easier to install and do not require permanent modifications to the car so it can be taken back to stock very easily. Since the early Fords are considered valuable classics now, the lack of cutting is big seller to many customers. For those with a bent for more performance at the sake of originality, an intercooled system is the best bet.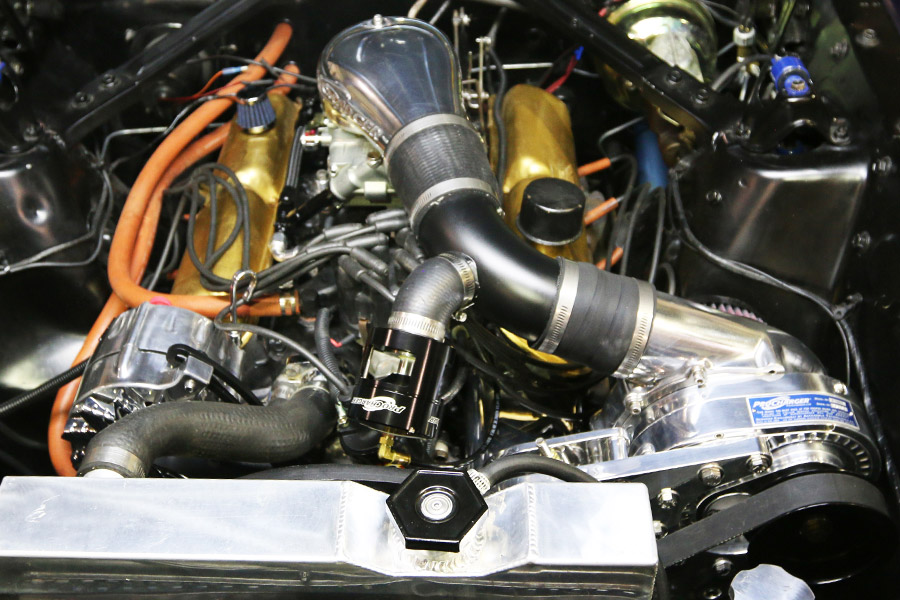 TRANSPLANT KITS
The 5.0L Coyote and 7.4L Godzilla engine is a very popular engine swap into early Mustangs, and ProCharger has supercharger systems ready to go for that application. Take your engine-swapped early Ford to late-model supercharged power levels with on of our kits.
COYOTE ENGINE SWAP KITS
When Ford Motor Company released the details on the Coyote motor, it was obviously a huge hit, and has been making waves in the performance market ever since. When Ford Racing released their engine swap package (ECU, Harness, etc) it was just a matter of time before these new 5.0L motors would start showing up in every imaginable car and truck out there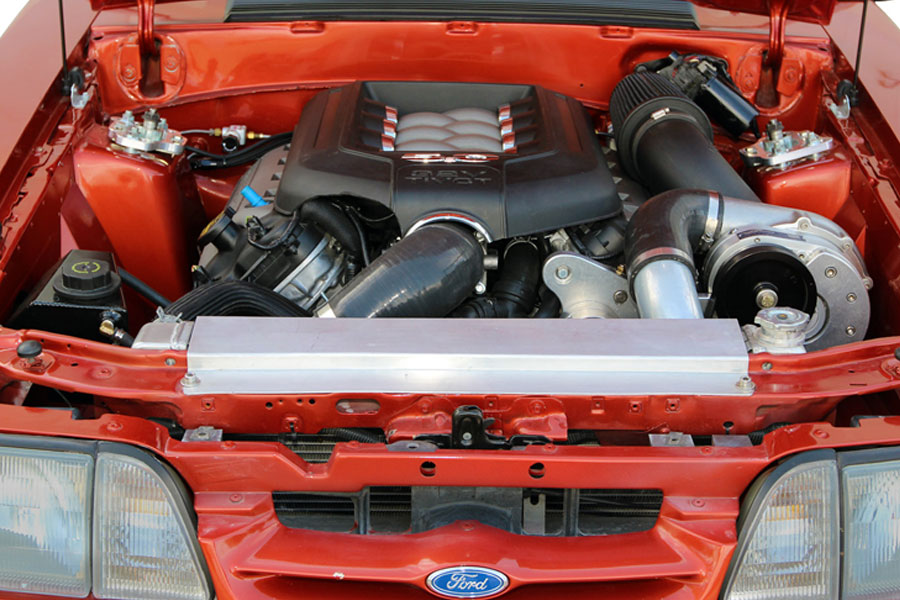 GODZILLA ENGINE SWAP KITS (7.3)
Back in January, we teased you about ProCharger's development of a supercharger kit for Ford's new 7.3L engine, mentioning that the engine and ProCharger combination was designed to fit inside the engine bay of a Fox-chassis Mustang, which should be a common swap. We were short on the details due to the "newness" of the project, but can now report that the kits are done, on the shelf, and shipping NOW!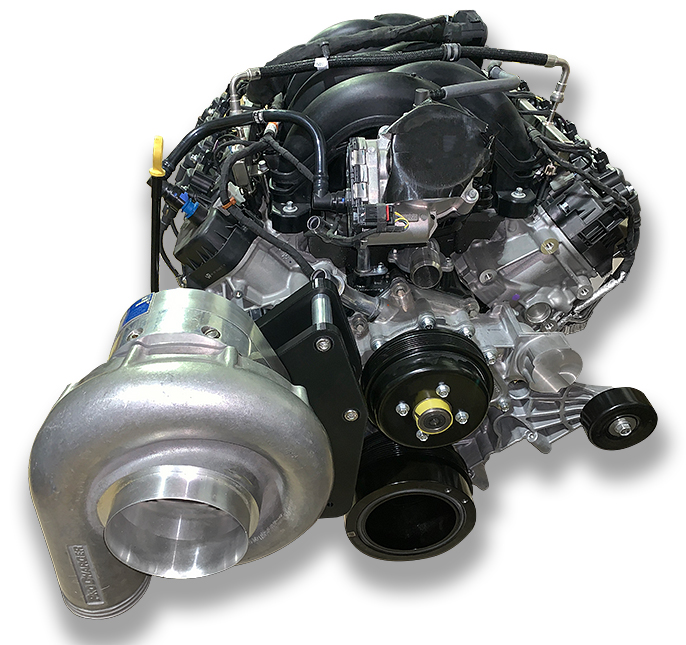 FIND A DEALER NEAR YOU
Looking to make a purchase or a shop to install? We have a large group of dealers ready to serve you with your ProCharger needs. Click below to find a dealer near you!
BUILD & PRICE
Kits start at $4,748. Pricing on these units vary by configuration. Configure your purchase now.
PLEASE NOTE: Pricing on this website reflects the June 30, 2022 Application Price Guide. No surcharges are currently in effect.

SPEAK TO AN EXPERT
Click to call our sales staff or email us if you need any help. We will be happy to assist you with any questions you may have.
Mon – Fri 8am – 5:30pm CST
Phone – (913) 338-2886
Sales Email – [email protected]
INSTALL MANUAL
Get a Catalog
Our catalogs feature much of this detail. You can either download a copy or have one mailed to you free of charge.
CALIFORNIA EMISSIONS COMPLIANCE INFO (CARB)
California approved products for street legal use (complete systems) will have an associated CARB EO# for compliance. For a full list of California and 50 state street legal systems, click below.
EMISSIONS COMPLIANCE
ProCharger offers Executive Orders for Emissions Compliance (EO) from California Air Resources Board (CARB) for many of our most popular car, truck and SUV applications. If you live in California, we can only sell you products with EO certification. Check out our full list of EO offerings.