WANT THE ULTIMATE PERFORMANCE FOR YOUR 2014 GM TRUCK?
For 20 years ProCharger has been dedicated to bringing you the best supercharger systems for GM trucks year after year. Whether you have a carbureted classic or a new modern-EFI workhorse, ProCharger has you covered all the way to 2014!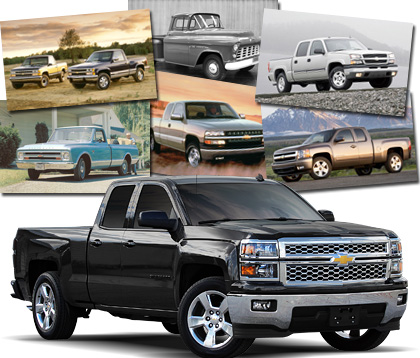 The all new trucks from GM not only had a change in the styling department, but also in the switch to the direct injection motors for the 5.3L and 6.2L. This switch to "DI" helps keep horsepower levels and fuel economy up, but that doesn't mean there's no room for BOOST!
Thankfully ProCharger is well versed in the direct injection engine platforms from GM, thanks to the countless hours of supercharger and intercooler R&D that lead to our amazing Corvette C7 supercharger system for the LT-1 engine platform.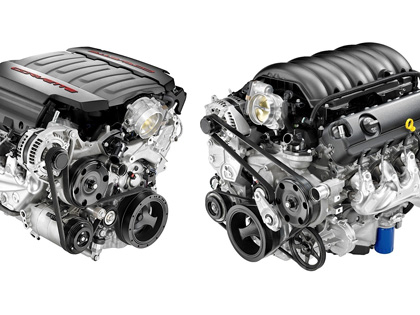 Combining our highly efficient P-1SC-1 head unit with a robust CNC billet bracket system, we are proud to offer an air-to-air intercooled supercharger system that is not only easy enough to install in your garage in a matter of hours, but it is also designed to last the life of the truck. After installing your system (included handheld tuning), power gains of up to or over 45% are possible on otherwise stock trucks with high quality pump gas. Thats right, an extra 45% that you can bolt on in your garage with common hand tools.
45% More towing power
45% More power to pass
45% More weekend fun,
45% More off-roading, dirt-throwing, mud-slinging POWER!
(Click for larger Image)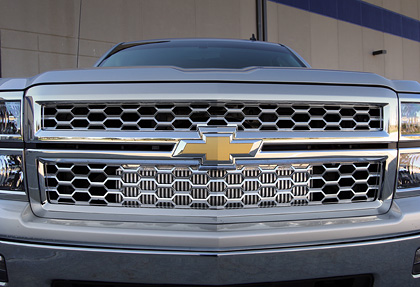 This system comes standard with a massive 3-core air-to-air intercooler that can be mounted horizontally underneath the truck. One of the focal points of this new 2014 body style is the large front grill which can be seen in the above photo featuring the vertical intercooler option. These ProCharger intercoolers offer industry-leading cool charge air temperatures for maximum horsepower and engine reliability when used with pump gas.
Inside the engine bay, ProCharger also offers two supercharger inlet options, which are illustrated in the images below. The rear inlet provides the lowest restriction possible for racing applications. And the optional forward inlet provides cool air charge for the everyday driver/tower/hauler.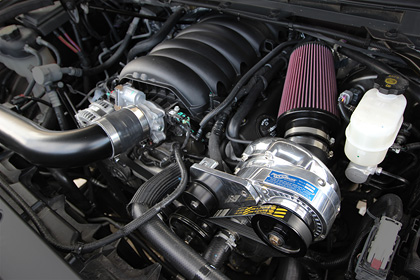 (Click for Larger Image)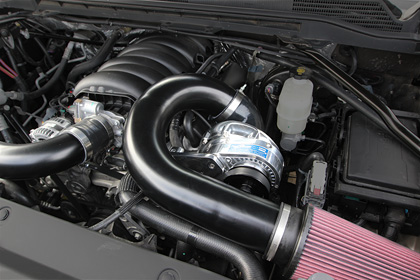 For those that are looking to personalize their system even more, your ProCharger supercharger bracket and headunit can be ordered in three different finishes: Satin, Polished, or Satin Black. For more details about options and system highlights please visit our website HERE.
So if a BOOST of 45%+ more horsepower sounds like something you need in your 2014 GM Truck, please contact your ProCharger centrifugal supercharger dealer, or call us directly at (913) 338-2886. (SUV's info coming soon)
Here is a YouTube video we found of a customer, showing off his ProCharged 2014 on the Dyno. Where it puts down over 470rwhp on just 6psi of boost.
And another shot, of it ripping through the gears!
Look at the 0-60 time, awesome for a full size 4 door truck!