USEABLE, RELIABLE, RIDICULOUS HP – PROCHARGER
Like your Harley fast and powerful? How about 260 rear wheel horsepower on pump gas?
Zach Johnson from Kendall Johnson customs just finished up his own personal bike, a 1999 carbureted Road King. It features a ProCharger Intercooled Supercharger System with a standard B-1 supercharger set at 12 pounds of boost, ProCharger front mount intercooler, 131" engine, ported S&S B2 heads and ProCharger modified 48mm Mikuni carburetor. On the dyno the bike put down 261.6 horsepower and 226.3 torque. Some people claim they can make this power but the dyno doesn't lie. We prove it.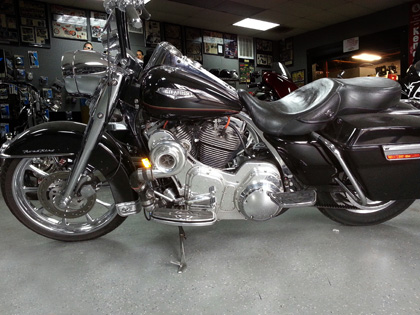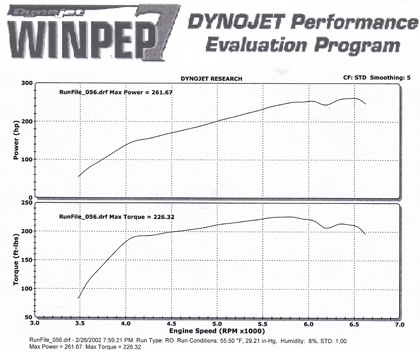 Speaking of fast along with a side order of consistency….
During the 2013 racing season Tony Ficher riding Eric Paquette's DAS Performance ProCharger powered Suzuki Hayabusa ran some ridiculously fast and consistent ET's. Running in a combination of NHDRO, MIROCK and Manufacture's Cup Pro Street class races the team had 16 quarter mile passes at 6.99 seconds or faster – with a string of 9 in a row! No one else has ever done two 6 second passes back to back!
Fastest ET and MPH were a record at 6.90.8 at 213 mph. The team was also on the winning end of the fastest side by side Pro Street race ever.
ProCharger has a bolt-on, self-contained, intercooled supercharger system available for virtually every model of air-cooled "Big Twin" H-D motorcycles from the latest 2014 H-D bikes to certain 1994 models. With this extensive line-up it means more people than ever can experience the same jaw dropping power and show quality look of a ProCharger Supercharger system.
If you're ready to install The ULTIMATE Power Adder on your H-D V-twin, visit the ProCharger motorcycle systems page here or call our V-Twin Sales Team at (913) 338-2886, M-F, 8:30 AM to 5:30 PM central time.