TOYOTA TACOMA AND 4RUNNER SUPERCHARGER SYSTEMS SHIPPING NOW!
TACOMA SYSTEMS AND TUNER KITS SHIPPING NOW, ADDITIONAL YEARS COMING SOON.
With the biggest power gains from any supercharger system available for Toyota owners—to the tune of a 45% increase in power to 390 HP—ProCharger High Output Intercooled Systems and Tuner Kits are designed to give you that much needed boost in performance. HO Intercooled Systems and Tuner Kits are designed with durability in mind and provide 7psi of engine-friendly boost from the D-1SC supercharger, providing years of trouble-free use. The dedicated belt drive provides maximum power transfer from the engine to the supercharger giving you ultimate efficiency and reliability. Tuner Kits are now available for 2010-15 Tacomas, with complete systems available for 2012 and 2010 model years, and more model years coming very soon.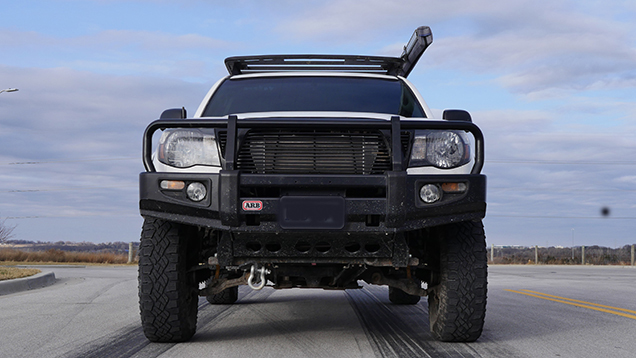 KEY PROCHARGER ADVANTAGES
Most efficient supercharger, and most effective air-to-air intercooler, producing the coolest charge air temps and largest power gains.
Ideal Power Curve – ProCharger superchargers provide boost/power on demand, which is great for on-road and off-road performance
Easiest to install – Intercooled Supercharger Systems and Tuner Kits have been optimized for Toyota SUVs and trucks, only requiring common hand tools for installation
Utilizes factory airbox and filter – Making fitment to a snorkel a breeze – 4 Runner only
Superior air-to-air intercooling – The intercooler provides consistent, reliable power, even in extreme conditions. Optional intercooler available for winch and aftermarket bumper installations.
Blower location – Optimized front mount position for no heat sink and retains the factory intake manifold.
---
WE HAVEN'T FORGOTTEN ABOUT THE 4RUNNER
That's right, Toyota's original SUV remains strong, with owners rabid for customization techniques, and that includes bolting on a ProCharger supercharger. We have complete Systems available right now for the 2015-2017 and 2019 4Runners, and Tuner Kits available for 2015-2019 model years, with additional model years coming very soon.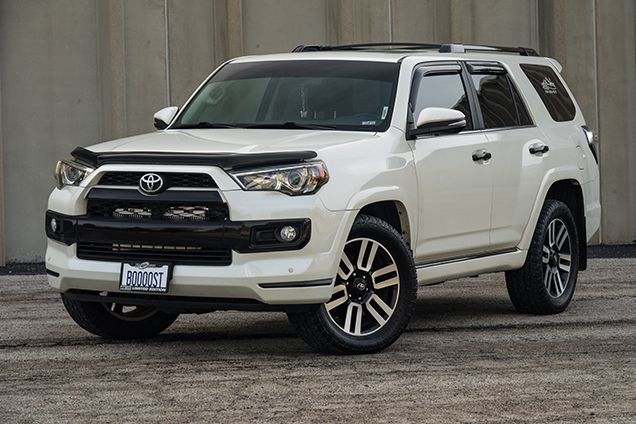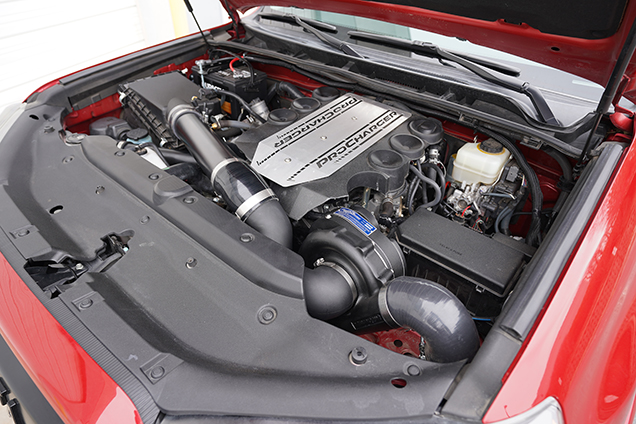 ---
NEED MORE POWER IN YOUR TOYOTA TRUCK/SUV? CALL OR EMAIL US!
Don't forget to check out our full line of intercooler and supercharger options for a wide variety of vehicle applications and desired horsepower level. From cars and trucks to motorcycles and marine, ProCharger has got your covered. Call our sales staff or email us at the following contact methods below. Or you can click HERE to find a dealer nearby to help out with your vehicle. We will be happy to assist you with any technical questions about intercoolers or supercharger systems and the results you can expect.
Phone – (913) 338-2886
M-F 8:00am – 5:30pm CST
Sales Email – [email protected]
Tech Email – [email protected]
Stay up to date on all things ProCharger by signing up for our email newsletter HERE