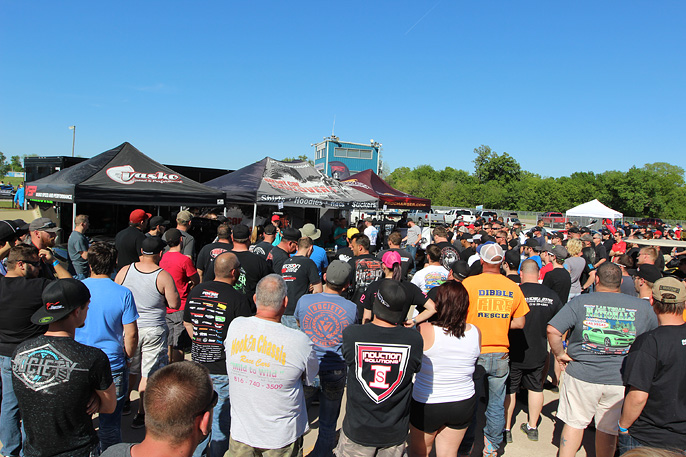 THOUSANDS OF CARS HIT OKC…FOR STREET CAR TAKEOVER!
THOUSANDS OF CARS AND FANS LITERALLY TOOK OVER OKC FOR 36 HOURS…
From around the lunch hour on Friday, till nearly midnight on Saturday evening the entire town of Oklahoma City was literally "taken over" by thousands of high horsepower street cars. ProCharger was there to capture the moment, and answer every question people had about boost. We could go on with thousands of words to describe just how epic this event was, however we will let the photos do the talking.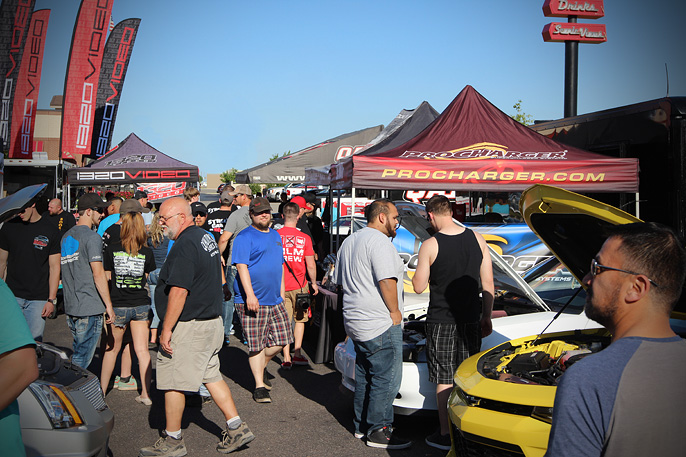 TWIN PEAKS WAS A PACKED HOUSE…
ProCharger was joined by many other vendors as we set up shop in the parking lot to answer all sorts of questions you speed lovers might have. From shocks to traction compound, there was a little bit of everything on display at this meet and greet portion of the event. With the DJ spinning, 1320 capturing video and camera footage, and the perfect weather this parking lot became the place to be to talk cars.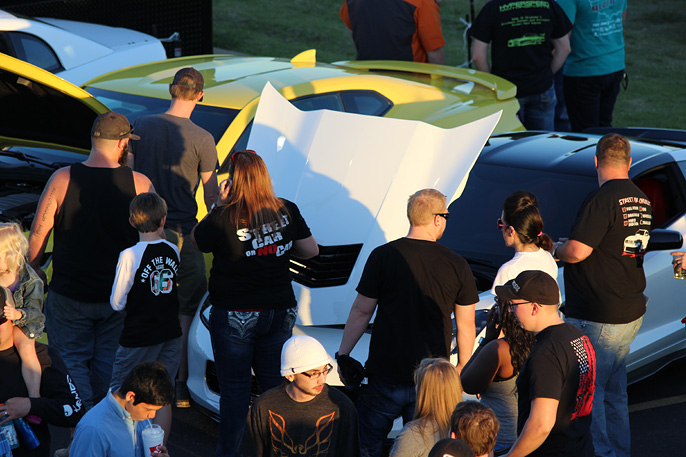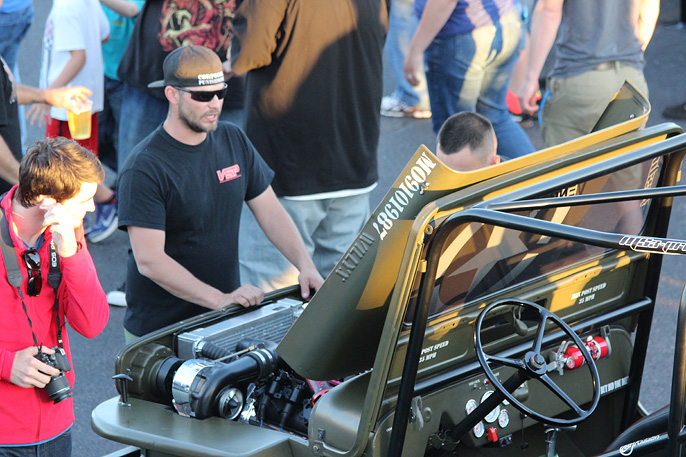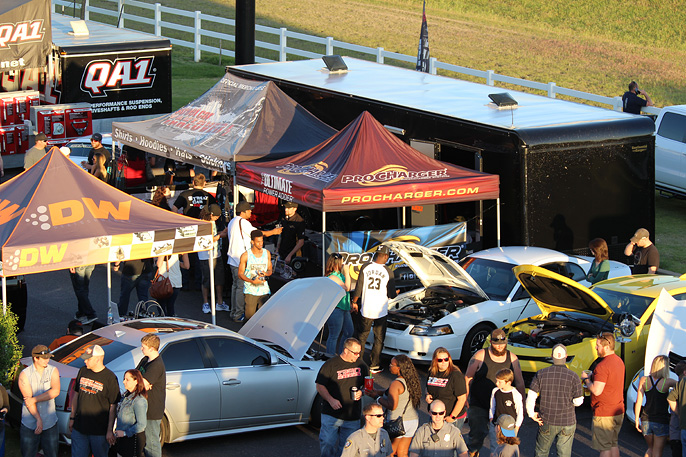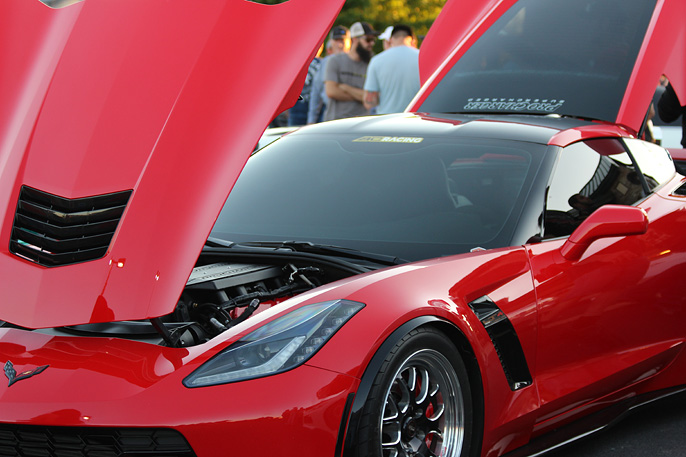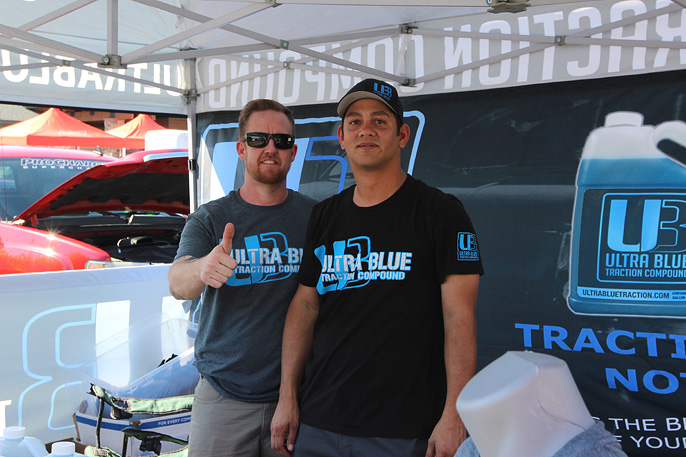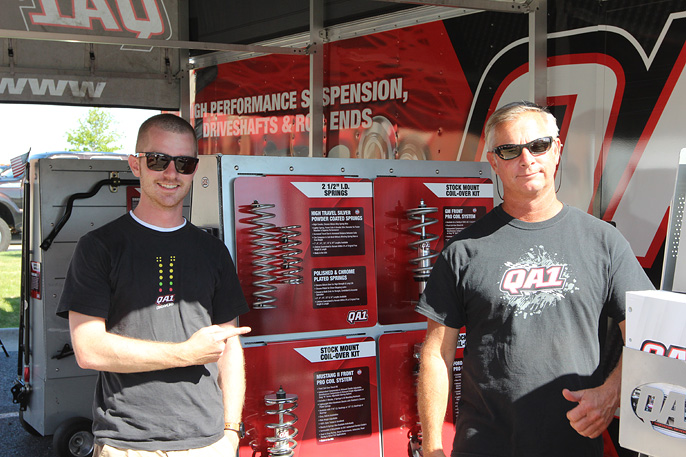 PROCHARGER CREW BRINGS SHOW AND GO TOYS…
Last year we made the drive to OKC with some of our demo cars and trucks to display at this event, racking up over 1000 miles round trip on each vehicle. And this year was no different, however we made a couple changes to the program. For starters we enjoyed a couple spare hours of free time before the show started and stopped by our friends at DeatschWerks. These guys make ultra-high quality fuel injectors, and other fuel related products for many cars and trucks we make systems for. We were honored with a factory tour from them. (We feature their 1000cc injectors in our 2015/16 Mustang GT STG 2 supercharger systems as seen in our blog HERE)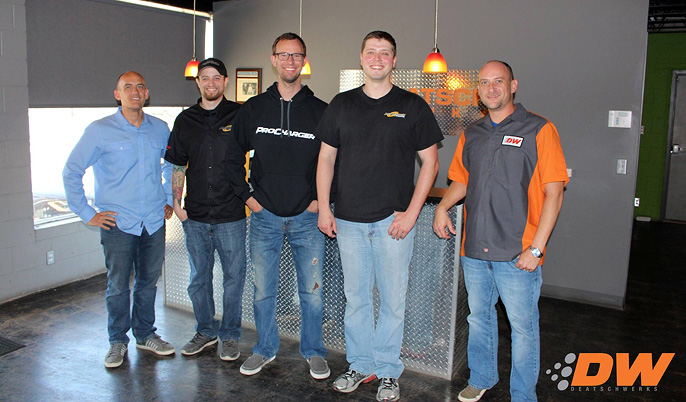 Normally the cars/trucks just spend all day sitting in the booth for you all to look at. However his year we changed it up a bit and decided to actually enter one of the cars in a racing class just for fun. It was great to see people come up and ask questions about the car all weekend, after each pass it made. This car featured one of our very popular LS transplant systems, perfect for cars like this Mustang that have had their factory engines swapped out for the now common LS engine platform. This car is proof that a very simple combo can result in very consistent and fast passes all weekend long. This cars packs a stock LS3 engine, with mild camshaft ("Jam Cam" as the internet calls it) and a D-1SC ProCharger with just 10psi of boost. This car normally runs well into the 9 second zone, however we turned it down to enter the 10.0 index class. Everything when perfectly till the semifinals race, when the car dipped into the 9's while racing a 2015 ProCharger powered Mustang, and thus we accidentally broke out, which ended our hopes for the finals. We were happy to see the ProCharged 2015 Mustang make it to the next round though.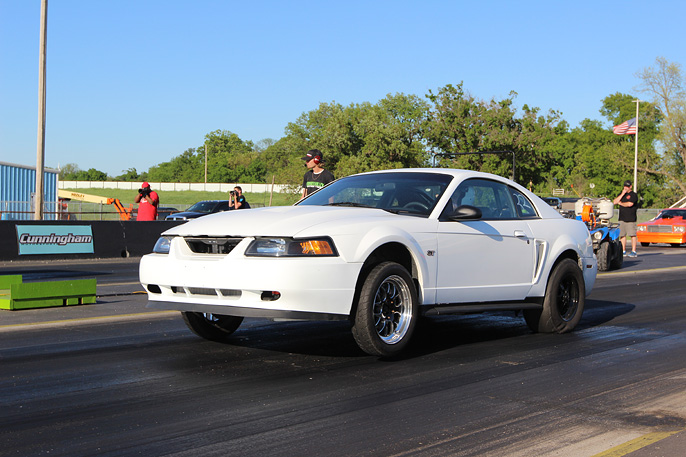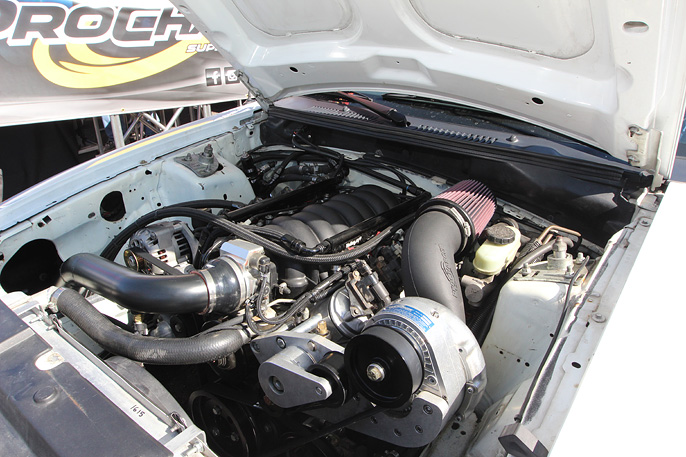 One of the most talked about cars on the road right now is the new 2016 Camaro SS, and boy did ours draw attention. Was it the screaming yellow paint, or the 600+ ProCharged HP under the hood that drew them in? Either way this car stopped people dead in their tracks. GM really did a great job on this new body Camaro, and we are happy to be the first centrifugal supercharger system offered for it. With kits already shipping out the door, and large power F-1 supercharger units in the works we are excited to see people make these 6th gens as fast (or faster) then their predecessors.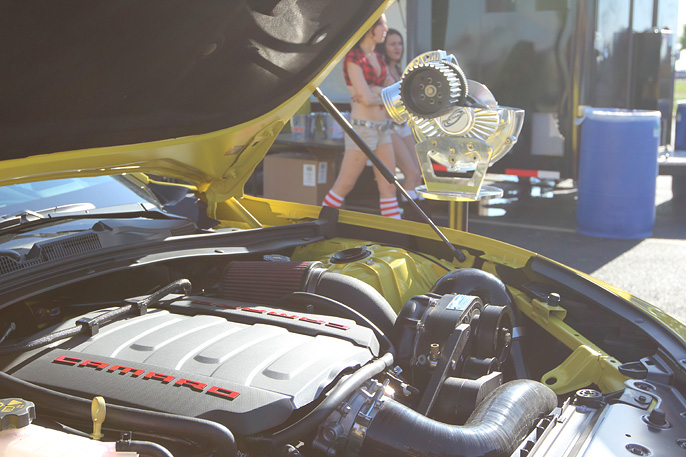 As always the long term durability test GMC made the trip down to OKC. Now rocking 207,000+ miles on this factory 5.3L engine, 4L60 transmission, rear end, and even cat converters. It goes to show how tough these trucks are, and with a safe tune they can live long and happy lives, even towing. We towed the white mustang down to the event on an open trailer, and still managed to get 15.0 mpg's for the entire round trip! Depending on fuel quality this truck makes around 415-430 rwhp with its new Stage 2 ProCharger system. The stage 2 system now features dedicated drive belt to allow larger F series superchargers to be spun with ease at ultra-high HP levels. For more details on this system, please click HERE.
Sadly since it was loaded down all the time, this is the only image from the event.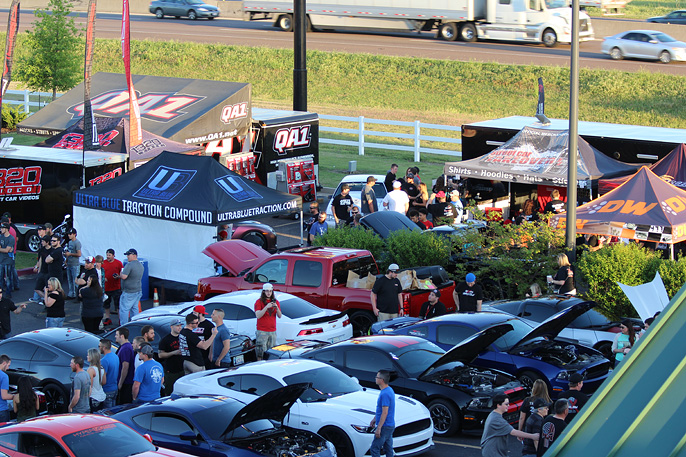 350+ RACERS SIGNED UP FOR CLASSES ON SATURDAY…
Now this number is just the cars entered in the racing classes for the day. We have no idea how many of you fans made it out, or how many cars were on the property not racing, however parking and seating was a little tight. Though I doubt anyone minded because we all want to see classes packed full of cars to keep us entertained all day. This year at the SCT event there was also a $5000 "No Prep" class that was held on Friday night, and again packed the house with people. We can't go into detail on everything that went on, so please click on this image to enjoy a FULL gallery of images on Facebook.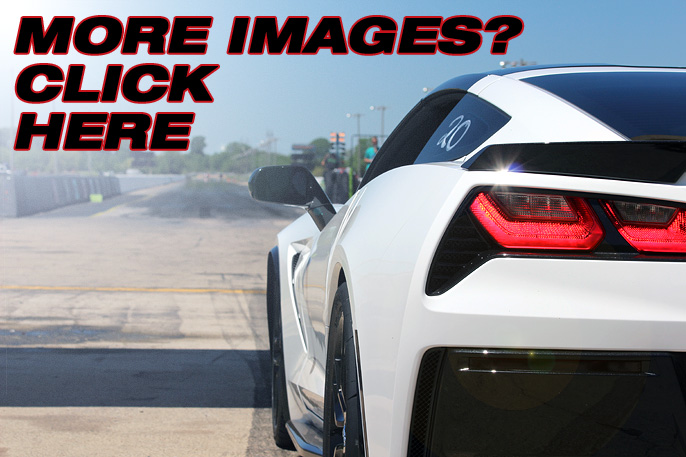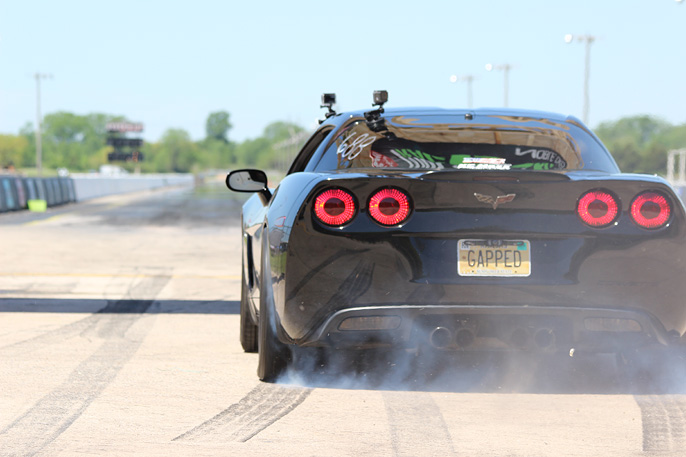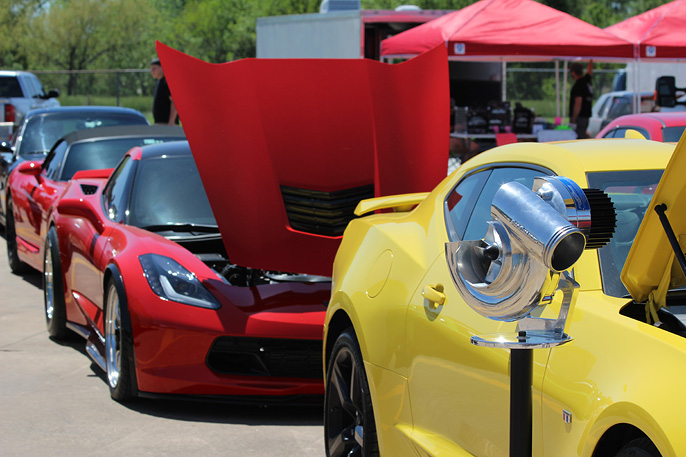 WANT TO BE PART OF THE ACTION?
If you missed out on this event in OKC, but want to be part of the action you are in luck. SCT has plenty more events coming up, and hopefully one is near you. We HIGHLY suggest stopping by to watch, or loading up the car and making some passes. CLICK HERE to find a listing of all the upcoming events.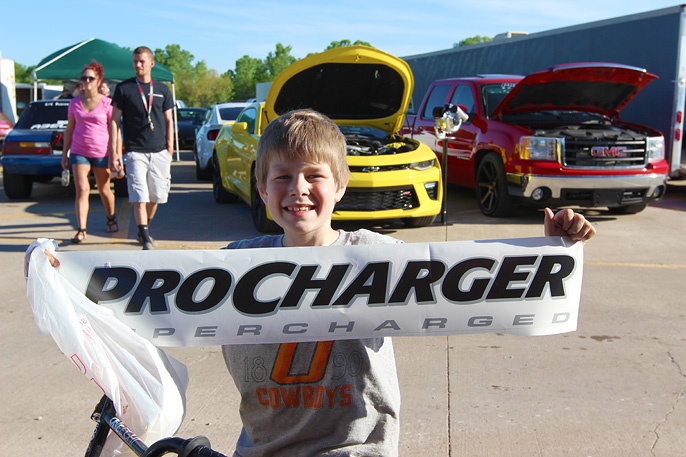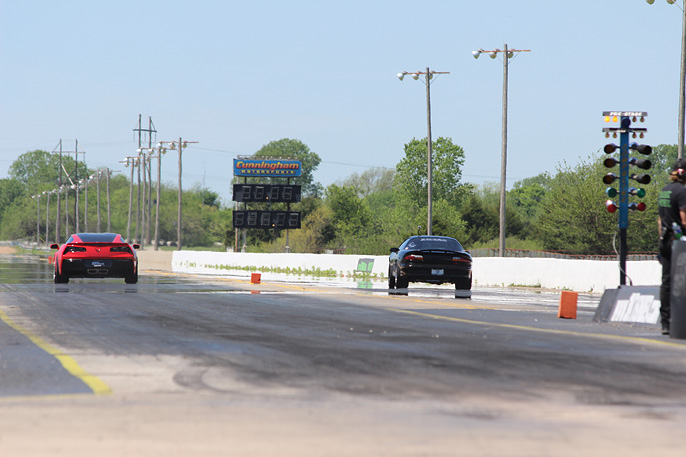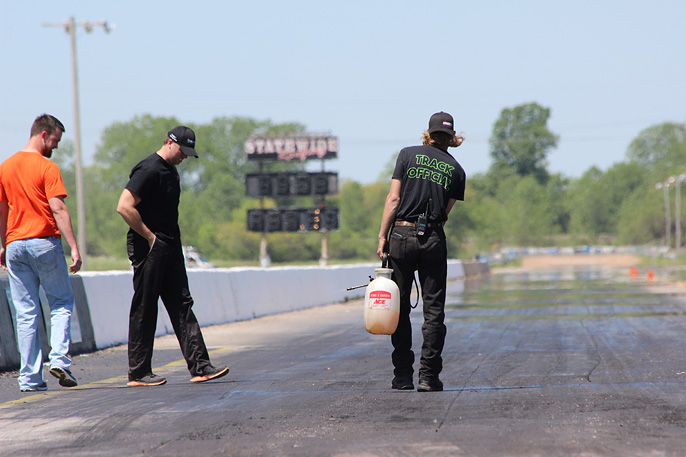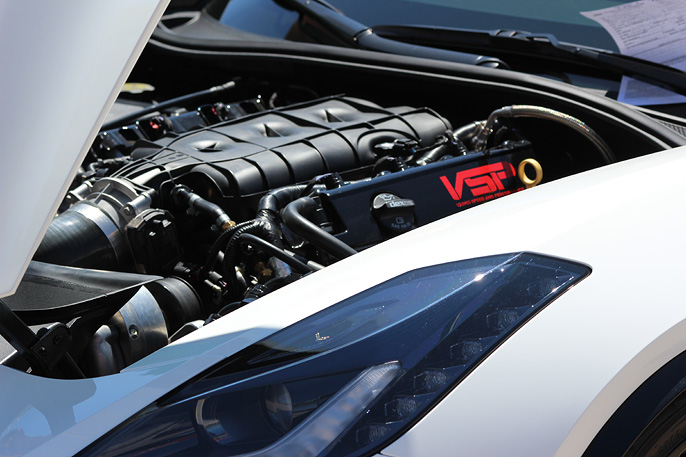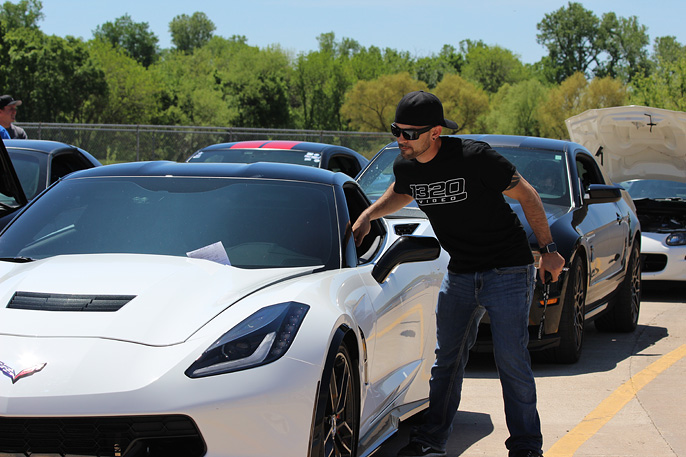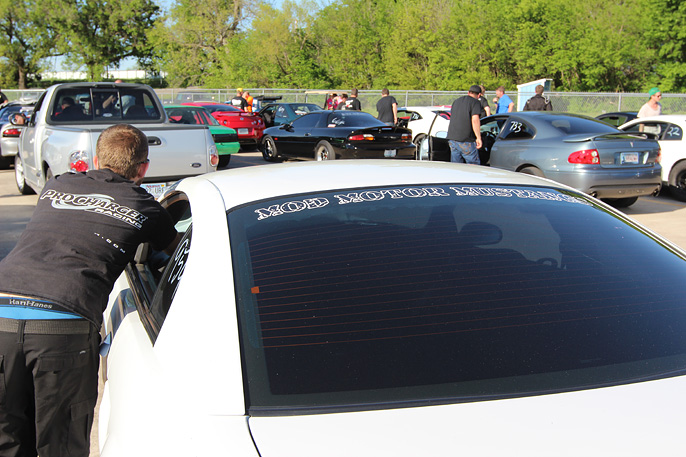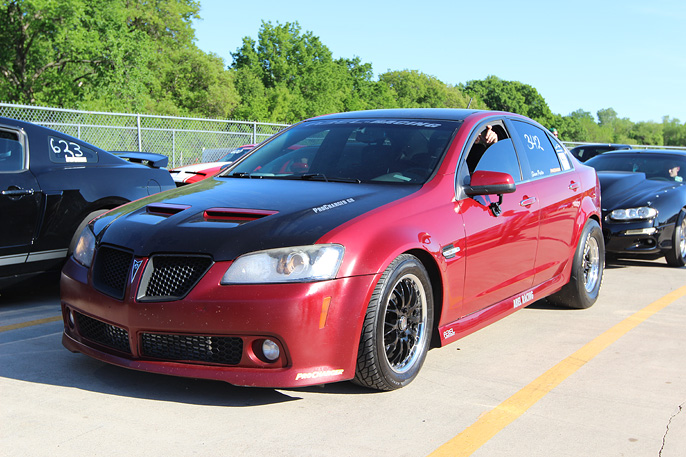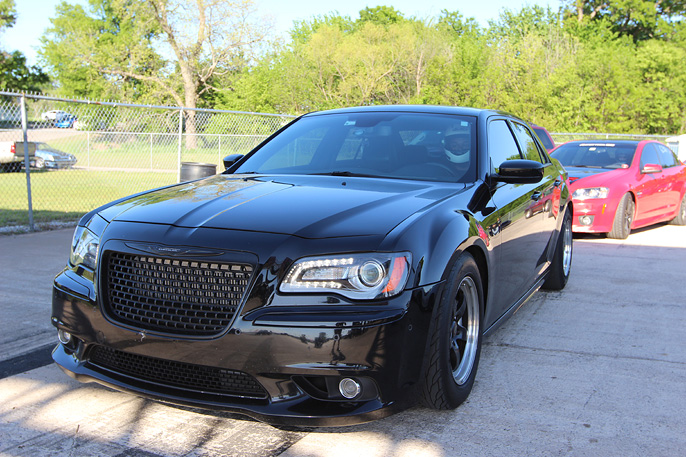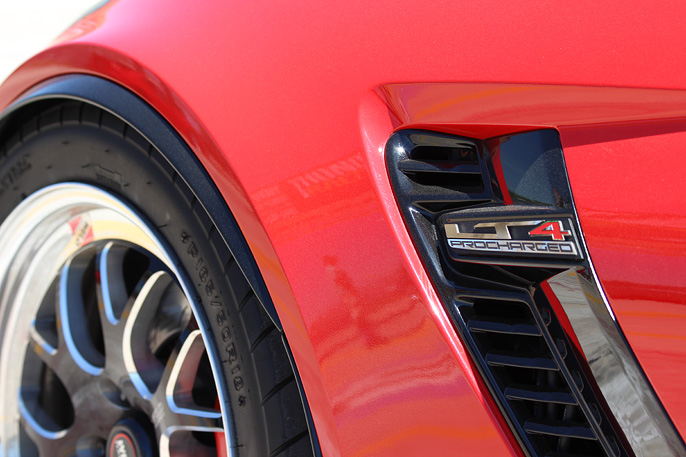 See you all at the next event!