Superchargers for Boats
MARINE SYSTEMS
| Application | Model Year | Part Number | Power Gain | Boost | ProCharger Model |
| --- | --- | --- | --- | --- | --- |
| Mercury Racing® 525 EFI | 2005-2014 | 1MH222-NN* | 50-60% | 8 psi | M-1SC |
| Mercury Racing® 525 EFI | 2001-2004 | 1MH222-NN* | 50-60% | 8 psi | M-1SC |
| Mercury Racing® 500 EFI | 1998-2003 | 1ME222-NN* | 45-50% | 5 psi | M-1 |
| Mercury Racing® 500 EFI | 1998-2003 | 1ME323-NN* | 55-65% | 5-8 psi*** | M-3 |
| MerCruiser® 496 Mag & Mag HO | 2001-2010 | 1MG284-NN* | 40% | 5 psi | M-1SC |
| MerCruiser® 496 Mag & Mag HO | 2005-2010 | 1MG384-NN* | 45% | 0 - 5.5 psi | i-1M |
| MerCruiser® 454/502 Mag MPI | 1993-2002 | 1MB181-NN* | 40-50% | 5 psi | M-1 |
| MerCruiser® 454/502 Mag MPI | 1993-2002 | 1MB223-NN* | 45-65% | 5-7 psi | M-3 |
| MerCruiser 7.4 MPI | 1998-2001 | 1MD181-NN* | 50%+ | 5 psi | M-1 |
| Mercury Racing® & MerCruiser® Carbureted Big Block | all | 1MA281* | 45-55% | 5-7 psi | M-1 |
| Mercury Racing® & MerCruiser® Carbureted Big Block | all | 1MA222* | 45-65% | 5-9 psi | M-1 |
| Mercury Racing® & MerCruiser® Carbureted Big Block | all | 1MA223* | 50-90% | 5-12 psi | M-3 |
| Mercury Racing® & MerCruiser® Carbureted Big Block | Mercury HP500 | 1MA225* | 50-90% | 5-12 psi | M-3 |
| Mercury Racing® & MerCruiser® Carbureted Big Block | all | 1MA424* | call | call | M-5SC |
| Mercury Racing® & MerCruiser® Carbureted Big Block | all | 1MA425* | call | call | M-5SC |
| 5.0L, 5.7L, 6.2L MPI, 350 Mag MPI, 6.2L | 2004-2018 | 1MF383-NN* | TBD | TBD | Call |
| 5.0L, 5.7L, 6.2L MPI, 350 Mag MPI, 6.2L | 1999-2003 | 1MF183-NN* | 50%+ | 5 psi | M-1SCB |
| MerCruiser Carb SB | 1988-1996 | 1MC222-NN* | 55-65% | 5-9 psi | M-1 |
Satin finish is standard for ProCharger and bracket/tensioner; Black finish is standard for intercooler, tubing and carburetor enclosure; see pricing below for upgrade to Blue, Black or Polished finishes 
* For part numbers, replace "NN" with the motor model year; for carbureted motors, add "-MAG" to end of part number if Magnum motor, or add "-HP" to end if HP motor 
** Warranty on supercharger itself; electrical components carry a 90 day warranty, all other system components carry a 1 year warranty. i-1M, M-1SC and M-3SC models eligible for 3 year extended warranty require a payment of $99 SC / $149 i-1M (for coverage and supply of oil); higher boost levels are limited to a 1 year warranty (only 5 psi = 3 years) 
*** Higher boost levels (6+ psi for 500 EFI) require fuel system upgrade (sold separately by others) 
MAXIMUM PERFORMANCE AND RELIABILITY. MINIMUM COST AND MAINTENANCE.
These were our basic objectives at ATI when we set out to apply the latest technology and create the ultimate marine superchargers systems. The results are the most powerful, reliable and advanced supercharger systems available, and not only the latest technology in supercharging, but the latest technology in high performance.
ProCharger centrifugal supercharger systems are designed by engineers who are also enthusiasts, who understand the need for performance, reliability, and an attractive, OEM installation. With ProCharger systems, you no longer have to compromise.
SUPERIOR DESIGN
A fundamental understanding of engine dynamics and supercharger design allows ATI to offer exclusive features which improve both the performance and reliability of ProCharger systems relative to other products. For example, it is simply an undisputed fact that lowering the charge air temperatures will substantially improve both performance and engine longevity, and ATI provides the coolest intake charge air temperatures in the industry. Similarly, by using CNC machining and nearly indestructible 7075 T-6 aircraft aluminum to produce the largest and strongest impellers in the industry, ATI is able to again improve both performance and reliability. ATI's industry-leading supercharger transmission designs are yet another example of this approach.
QUALITY ENGINEERING
ProCharger supercharger systems are produced from the finest materials available. All castings are poured from "virgin" 356 aluminum alloy and heat-treated to a T-6 hardness before CNC machining. ATI's exclusive billet impellers are machined from 7075 T-6 aircraft aluminum, while the super precision bearings used in all ProCharger models are made in the USA, and are of a consistently higher quality and speed/load rating than those used by any of our competitors. In fact, ProCharger superchargers are so reliable that they are used as standard equipment by many leading boat manufacturers.
TESTING, TESTING, TESTING
ProCharger Marine systems are thoroughly evaluated through both performance and longevity testing during design, both on the dyno and in the water. Once in production, bench testing and quality assurance for individual components is performed prior to shipment. To help ensure that ProCharger Marine products are the best available, ATI has invested in the industry's most powerful supercharger test cell, as well as a 1,600 hp dynometer and the largest company-owned fleet of test boats in the industry.
COMPLETE SYSTEMS
Unless otherwise noted, all fuel-injected ProCharger Marine Systems are 100% complete, with all the components needed for an attractive, OEM-quality installation. Carbureted systems are complete with the exception of the carburetor and fuel system, which depend upon an individual's specific motor and performance needs.
Warranty ProCharger superchargers are absolutely the most reliable in the industry, and are backed by the industry's best warranty coverage. In addition to ProCharger's exclusive 3-year warranty, it is not uncommon to find competition ProCharger systems warrantied for 1 year at boost levels which our competitors will not even warranty for 1 day.
FIND A DEALER NEAR YOU
Looking to make a purchase or a shop to install? We have a large group of dealers ready to serve you with your ProCharger needs. Click below to find a dealer near you!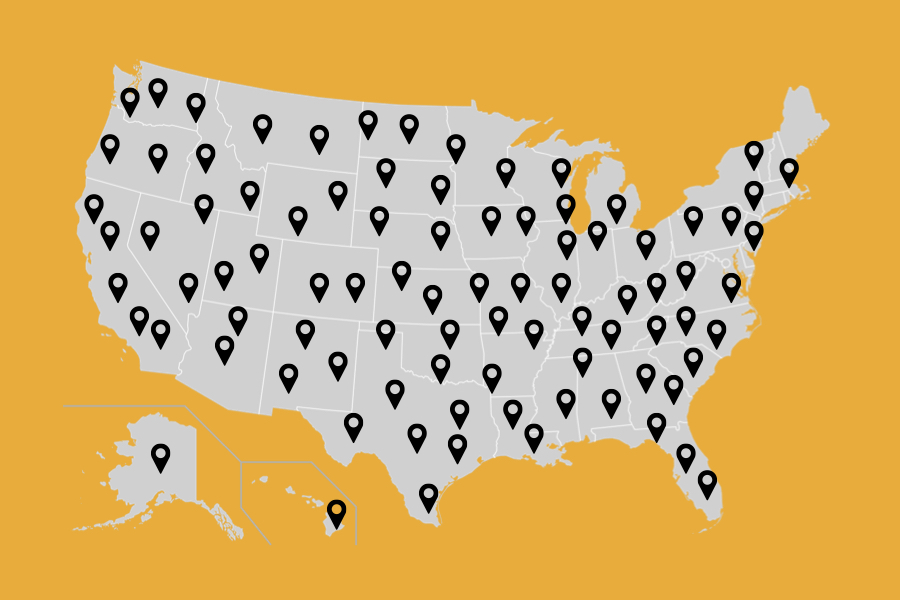 Get a Catalog
Our catalogs feature much of this detail. You can either download a copy or have one mailed to you free of charge.
SPEAK TO AN EXPERT
Click to call our sales staff or email us if you need any help. We will be happy to assist you with any questions you may have.
Mon – Fri 8am – 5:30pm CST
Phone – (913) 338-2886
Sales Email – [email protected]
EMISSIONS COMPLIANCE
ProCharger offers Executive Orders for Emissions Compliance (EO) from California Air Resources Board (CARB) for many of our most popular car, truck and SUV applications. If you live in California, we can only sell you products with EO certification. Check out our full list of EO offerings.