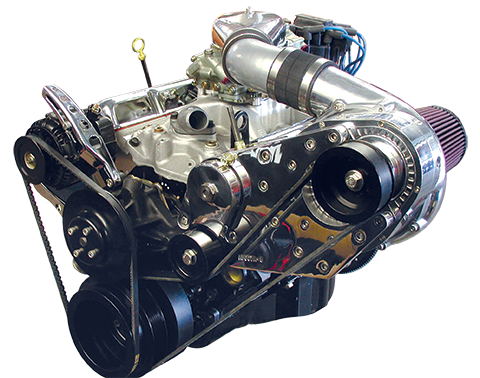 SBC/BBC V-BELT ACCESSORIES DRIVE KIT
LEGENDARY PROCHARGER POWER FOR YOUR SMALL BLOCK (SBC) AND BIG BLOCK (BBC) CHEVY
UP TO 1,200 HP
Fitted on the most popular Small Block (SBC) and Big Block (BBC) GM muscle cars, including the 67-82 Camaro and 68-72 Nova, this kit features a 8- or 12- rib supercharger drive, depending on the size of supercharger you select, and v-belt accessory drive. The design provides longer belt life and better belt wrap and utilizes the common, OEM-style passenger-side high-mount alternator and long water pump. If your classic is equipped with power steering, we manufacture a bracket that can be supplied with the ProCharger kit to relocate a compact power steering pump downward slightly for supercharger clearance. It can drive the following accessories:
Alternator
Water Pump
Power Steering
A/C is only available with our serpentine accessories drive kits.
FEATURES
– V-belt for accessories as standard, optional upgrade to serpentine belt
– 8- or 12-rib supercharger serpentine belt
– Includes an automatic tensioner
– Available in satin or polished finish
– Works with commonly used accessories
– Optional supercharger upgrade
– Optional intercooler upgrade
– Repositioning kit available to raise, lower or shift supercharger outward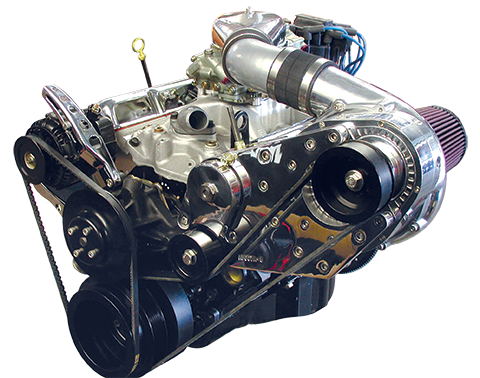 OPTIONS & SPECIFICATIONS
OPTIONS
– Satin, Black, or Polished finish on supercharger, brackets, and carb bonnet (if applicable)
– Helical gearset for noise reduction
– Supercharger upgrade (up to F-3)
– Carb Bonnet upgrade
– Intercooler upgrade
– Bypass Valve upgrade
– Fuel System upgrades
– Repositioning bracket for alternate mounting
SPECIFICATIONS
– All kits include precision-machined and anodized black pulleys for the water pump, alternator, and supercharger
– Carbureted systems require 4150 style or similar blow-through carburetor or EFI throttle body (sold separately by others) and fuel system upgrade (sold by ProCharger and others)
– Universal tubing kit included, not designed for a specific vehicle
– Electric water pump recommended
– Must provide own P/S pump with remote reservoir, GM Type II pump (NAPA part #'s 811255 / 811426) or similar (optional)
– Requires standard rotation, long water pump
– A/C not an option for V-belt; consider upgrading to serpentine accessories
DIMENSIONS
V-BELT ACCESSORIES
DOES YOUR APPLICATION REQUIRE DIFFERENT DIMENSIONS?
For other SBC or BBC engine mounting and drive options, visit the ProCharger SBC or BBC webpage for more options.
BUILD & PRICE
Kits starting at $3,949. Pricing on these units vary by configuration. Configure your purchase now.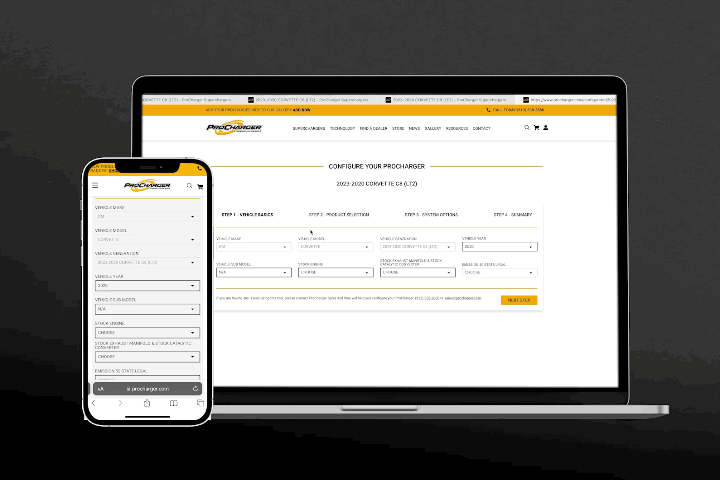 FIND A DEALER NEAR YOU
Looking to make a purchase or a shop to install? We have a large group of dealers ready to serve you with your ProCharger needs. Click below to find a dealer near you!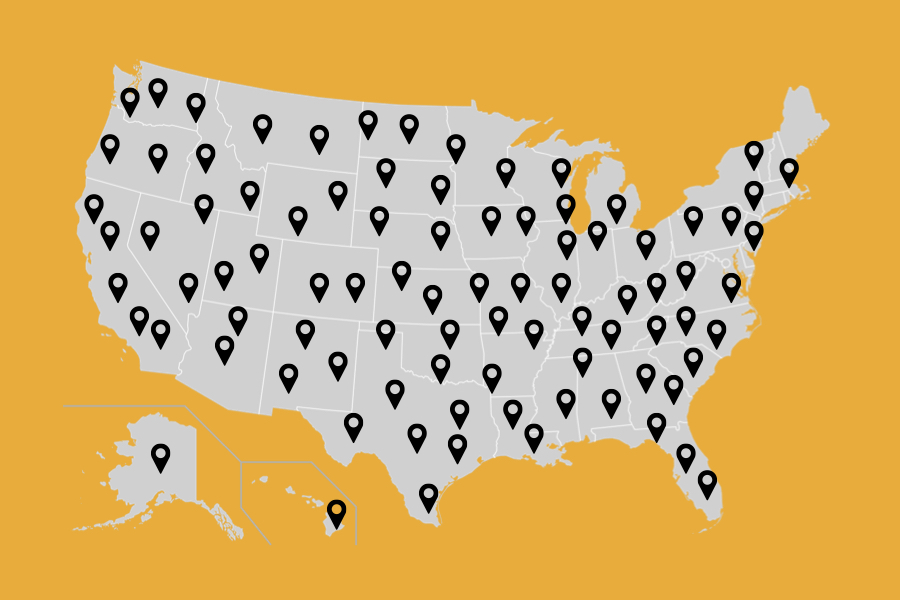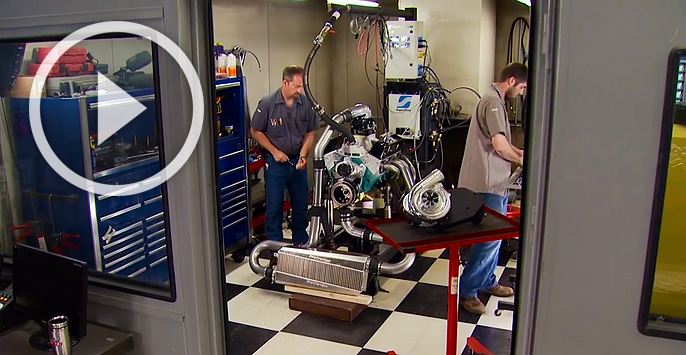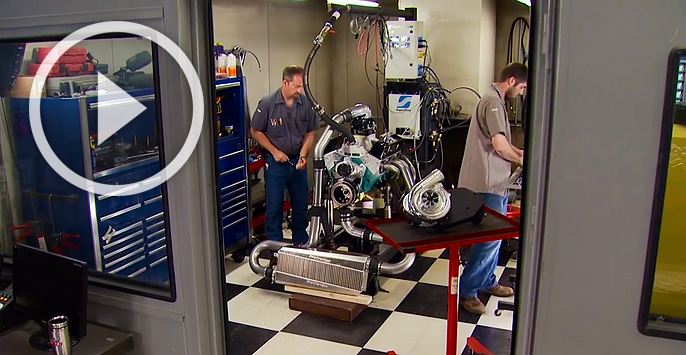 SPEAK TO AN EXPERT
Click to call our sales staff or email us if you need any help. We will be happy to assist you with any questions you may have.
Mon – Fri 8am – 5:30pm CST
Phone – (913) 338-2886
Sales Email – [email protected]
CALIFORNIA EMISSIONS COMPLIANCE INFO (CARB)
California approved products for street legal use (complete systems) will have an associated CARB EO# for compliance. For a full list of California and 50 state street legal systems, click below.
EMISSIONS COMPLIANCE
ProCharger offers Executive Orders for Emissions Compliance (EO) from California Air Resources Board (CARB) for many of our most popular car, truck and SUV applications. If you live in California, we can only sell you products with EO certification. Check out our full list of EO offerings.