PROCHARGERS TEAR UP TIRES ON THE WORLDWIDE DRIFTING SCENE
DRIFTING MADE EASY WITH SUPERCHARGED PROCHARGER POWER
The sport of drifting is enormously popular, not just in the U.S. but worldwide. Many believe it started as an actual competitive sport in Japan, but those of us that learned to drive in snow or on dirt roads have been "drifiting" since before it had that official name—we just called it juvenile delinquency back in the day.
Anyway, drifting a car is a whole lot easier when you're packing serious power under the hood, and what better or more efficient way to make that power than with a ProCharger supercharger? Some of the top drifters in the world understand that and we wanted to show some of the latest drifting action with ProChargers helping make the rubber turn and burn.
DRIFT HQ
Drift HQ (https://www.drifthq.com/) has an active Instagram account with videos, including one highlighting a ProCharger supercharger and intercooler installation on Joao Barion's new drift car, a C7 Corvette (as seen above and below). You may remember him from the Netflix series Hyperdrive, where he competed with a '65 Mustang. This C7 replaces the Mustang for the 2020 season and runs a custom-built ProCharged LS engine.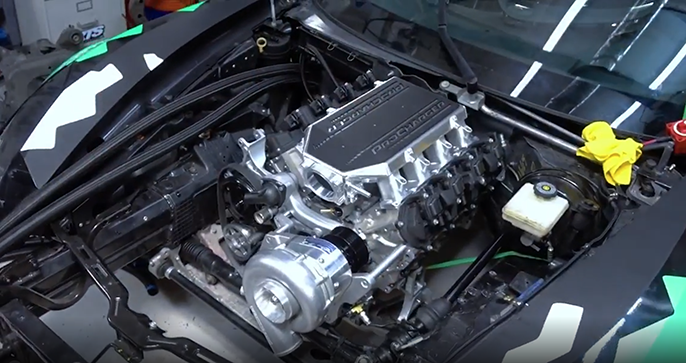 Another car associated with Drift HQ is Alex Schlagel's Nissan 240, also with a ProCharged LS engine powering it. Alex was the 2017 SDU ProAm Champion and runs in the Formula Drift Pro2 class.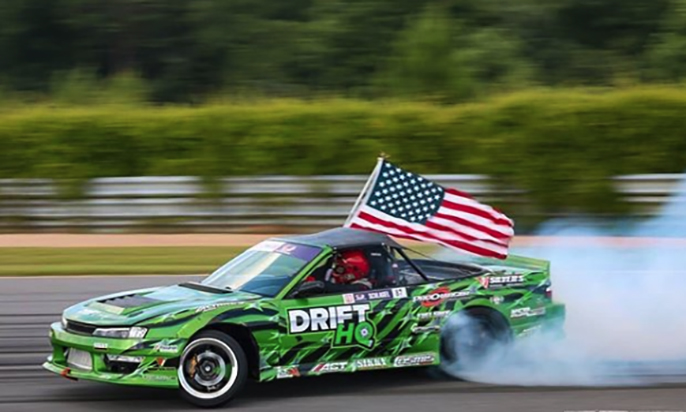 DTE-SYSTEMS OF NORWAY
Started in 2001, DTE-Systems in Norway is now that country's largest supplier of chip tuning and stocks all kinds of tuning products. Their Mercedes E-class drift car runs a ProCharged LS motor that makes 650 hp to the wheels and is driven by Steffen Rudsengen.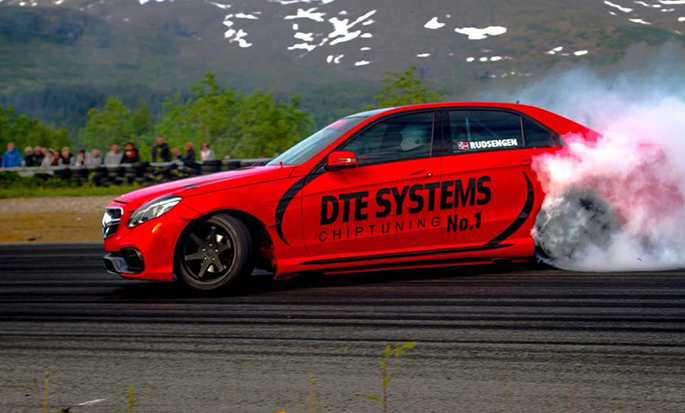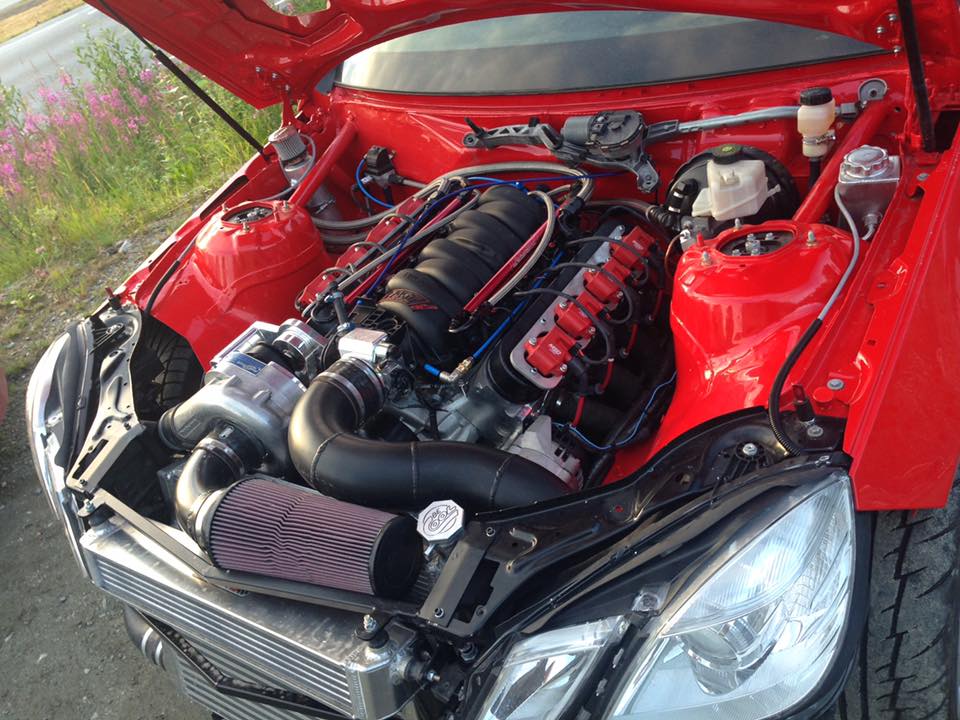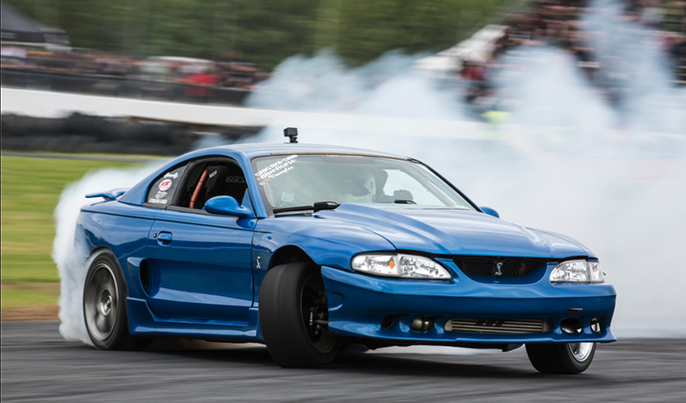 VINNY LEE'S "BLUEHORSE" DRIFT MUSTANG
Vinny Lee Mercado runs this 1995 Mustang in private, grass roots and competition drifting events as well as hitting the drag strip for test 'n tune nights. The Mustang runs a pushrod 302 motor and a ProCharger D-1SC with a Renegade Bracket 12-rib setup set to 6-7 psi. With a very conservative tune to save the block from splitting, it makes 500 rwhp, but it's capable of much more than that. Vinny said, "My tuner says the car will make 800whp easily with adding timing into it and not retarding it on pump gas but that will be something I do with my next short-block setup."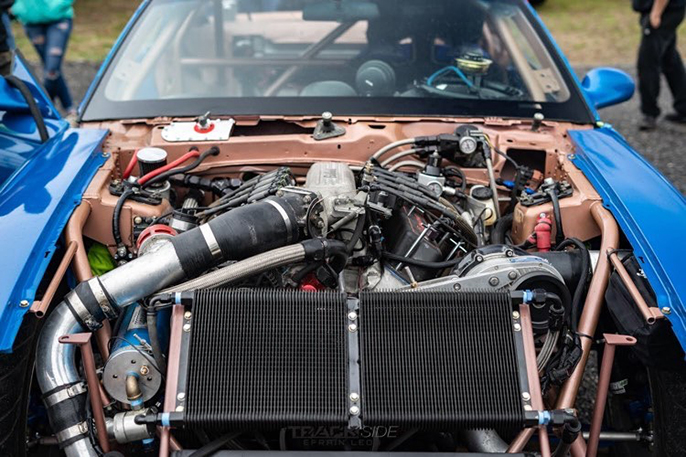 ---
NEED MORE TIRE-BURNING POWER FOR YOUR DRIFT CAR?
To build extreme tire-shredding power in your drift car, call our sales staff or email us at the following contact methods below. Or you can click HERE to find a dealer nearby to help out with your vehicle. We will be happy to assist you with any technical questions about intercoolers or supercharger systems and the results you can expect.
Phone – (913) 338-2886
M-F 8:00am – 5:30pm CST
Sales Email – [email protected]
Tech Email – [email protected]
Stay up to date on all things ProCharger by signing up for our email newsletter HERE