PROCHARGER SUPERCHARGER KITS CREATE 500+ HP V6 (3.6L) CAMAROS!
YES, YOU READ THAT TITLE CORRECT…WE SAID V-6!
The new generation Camaros are absolutely packed full of awesome technology, that makes them a total blast to drive. Something that is often not thought about is that the new V6 (3.6L) comes standard with the SAME power as the legendary LT-1 V8 did in 1994. And just like that LT-1 from back in the day, these new V-6's love BOOST and that's what this blog is all about.
BOLT ON HUGE POWER GAINS ON PUMP GAS! (165+ HP)
A ProCharger supercharger system takes this powerful V6 and elevates well beyond its V-8 brother. On just a small amount of pump gas friendly boost, ProCharger supercharger systems gain 50% or more on just 7psi of boost! This 500+ HP is something Camaro owners will be able to enjoy every day thanks to some of the amazing engineering placed into this system which we will touch on next.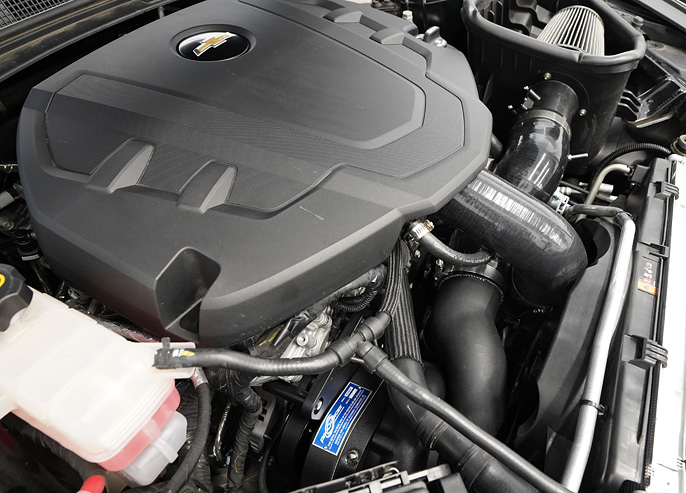 ENGINEERED FOR A BLAST, WHILE BEING BUILT TO LAST!
ProCharger pioneered the self-contained centrifugal supercharger over 20 years ago, with its proven track record for dependability, and this Camaro V-6 supercharger system is no different. Starting with a blank canvas our engineers fitted the class-leading P-1SC-1 head unit to an all billet CNC bracket system, combined with a massive air-to-air intercooler system, to produce the lowest charge air temps possible. With no moving parts, wires, or pumps on the intercooler system, and the self-contained oil system for the head unit, our customers can relax and enjoy years and years of worry-free operation.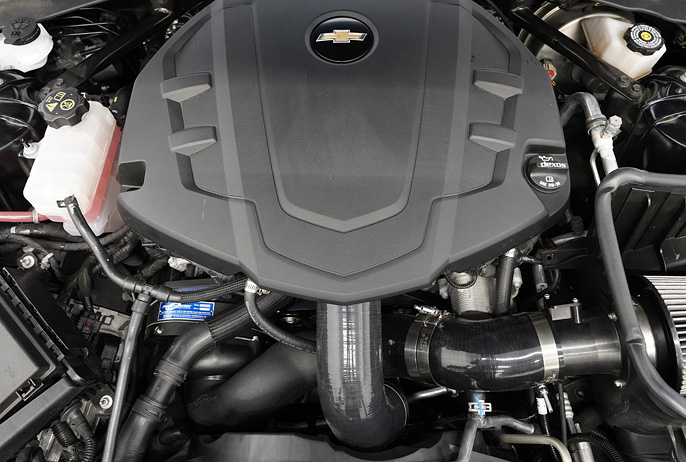 – Multiple head units available (P-1SC-1, P-1X)
– Massive air-to-air intercooler with 630 cubic inch core
– Fully reversible with no permanent modifications
– Up to 50% (165hp) or higher gains on 7psi of boost
– Full systems including tuning available
– Multiple head unit finishes available (Black, Polished, Satin)
– Self-contained head unit, with CNC billet gear case and impeller
Click here for more product info on our product page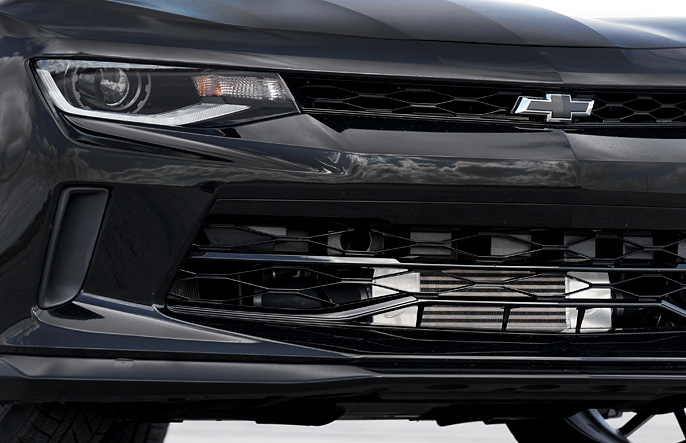 100% BOLT-ON, AND 100% REVERSIBLE!
With simple hand tools, this entire supercharger system can be easily installed in the garage. With no cutting, trimming, bending or tweaking of ANYTHING on this Camaro the install is a breeze! Which also means if you ever sell the car or trade it in, you can simply remove the supercharger system and go back to stock. Full systems are also available complete with tuning for the engines PCM/ECM so that after your install you are ready to drive!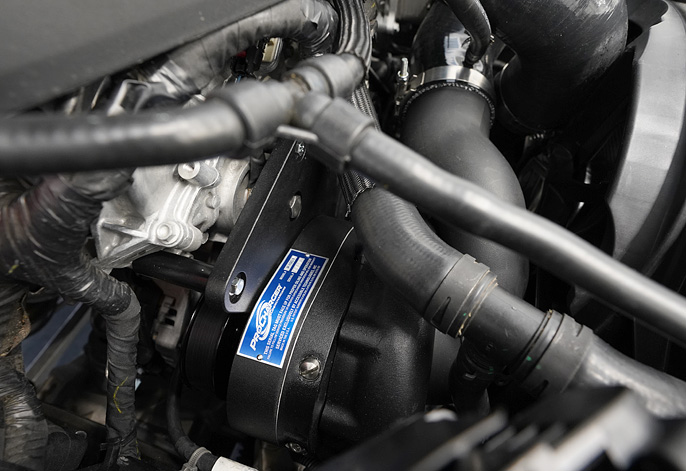 WANT TO TAKE YOUR V6 CAMARO FROM STOCK TO ROCK?
Give our sales staff a call or an email at the following contact methods below. We will be happy to assist you with any technical questions you may have about our systems, and the results you can expect. Thanks for reading!
Phone – (913) 338-2886 M-F 8:30am – 5:30pm CST
Sales Email – [email protected]
Tech Email – [email protected]