PROCHARGER STREET SUPERCHARGERS = EPIC RACE RESULTS! (P-1X AND D-1X)
STREET SUPERCHARGERS, WITH RECORD-SETTING PERFORMANCE!
That seems to be the best way to describe what will be discussed in this week's blog. It's no secret that when we launched the P-1X and D-1X head units we knew they would be monster performers and now our customers are out there proving it at the track! Follow along as we chat about these amazing street superchargers.
---
PROCHARGER D-1X DRIVES RIGHT INTO THE RECORD BOOKS:
We are going beyond dyno numbers in this blog…and first into the record books. That's exactly what these two ProCharger powered racers have done with their D-1X combos. Not only do these cars look very similar by sharing a near common color (blue). They also share the same power adder, a ProCharger D-1X head unit. This year, the D-1X has powered both to the record books for MPH and ET, in the NMRA Modified Street class. Let's check out some more details on each of these rides…
7.70 ET – Brad Schehr – Current E/T Record for NMRA Modified Street:
Wheels up, and flying. That is how you will usually see this blue coupe Mustang on each pass. Florida based driver Brad is no stranger to staying in the throttle and putting on the win light. The boost from the D-1X is forced through a set of Trick-Flow heads on this SBF engine, pushing this deadly consistent coupe into the 7-second zone with ease.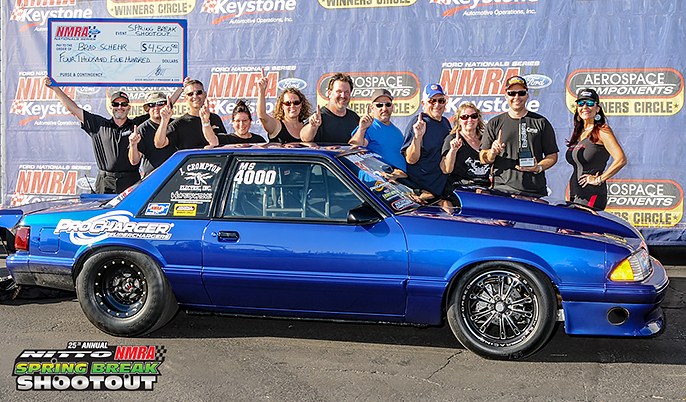 175 MPH – Bob Cook – Current MPH record for NMRA Modified Street:
Bob is the man behind the wheel of this bright blue Mustang GT as it tears down the 1/4 mile. Even though this car currently holds the MPH record (and very close on ET) it is not powered by a monster cube motor. The engine combo checks in at 314″ worth of SBF, topped with Ford Racing Z304 heads, stuffed full of boost from a ProCharger D-1X supercharger. We look forward to seeing this car enter the winners circle more as the year rolls on.
---
THE P-1X AND D-1X BECOME 1,000+ HP PERFORMERS:
We rate the horsepower of these units at the crankshaft, however, our customers have already started to show off numbers far exceeding our expectations. They are doing this by having well-dialed camshaft/engine combos and some wizards behind the engine tuning. We just love seeing our customers meet their goals and exceed them!
903 rwhp with P-1X
James Lawrence wanted to build a wicked fun driver, that could also hit the track to compete in the "Pony Wars" competition. The entirely stock engine was treated to two small changes to deal with the up and coming horsepower created by the P-1X head unit. A set of long tube headers were added to expel the exhaust and a set of billet oil pump gears were added to the motor to address a known weak link in the Coyote 5.0L engine. Even with a wounded (slipping) transmission, this car still laid down 903 rwhp during the competition in Vegas heat! We can't wait to see what happens once some transmission upgrades are added to the 10R80 transmission.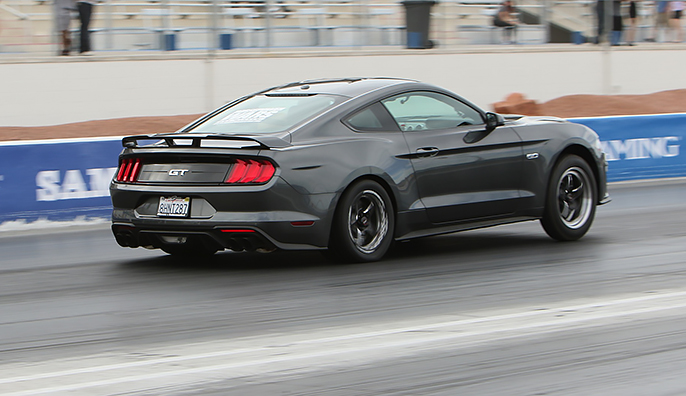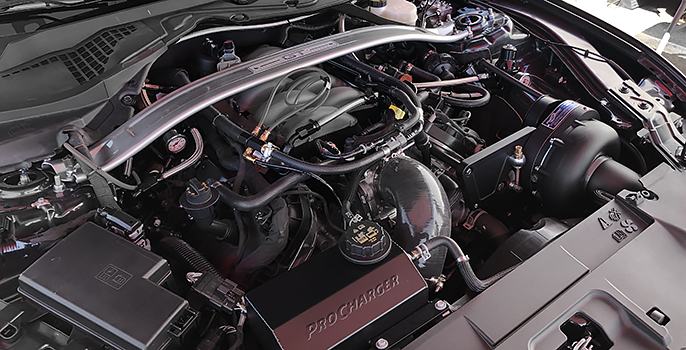 920 rwhp with P-1X
If you are on the world wide web, chances are you have already seen this Mustang around. The owner Chase is the co-owner / founder of an event known as Street Car Takeover. Where cars like his 1000+ HP Mustang come to compete in classes like heads up drag racing, index classes and even roll racing. Chase's car is basically a twin to the car up above, with just exhaust mods and OPGs added to the Gen3 Coyote engine. However, his car does feature some upgrades in the 10R80 transmission, as well as Lund Racing behind the keyboard. Chase and crew are looking to push this car well into the 8-second zone all while still rocking this entry-level supercharger and factory trans.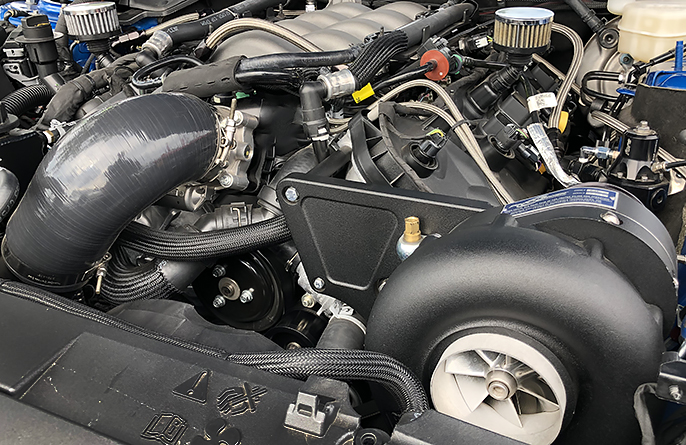 957 rwhp with D-1X
And that is just the beginning for this LT-1 based Camaro. The guys at Vengeance Racing are going to be turning up this combo as they swap to ethanol-based fuel with added port injection. This rods / pistons / cam engine has been served a mild helping of boost from the D-1X and already through the automatic transmission is making wonderful power numbers. We expect to be updating this blog soon, with four-digit power numbers from this car. NOTE: Congrats to Ron and the VR crew on this cars win at the event called "Pony Wars" for videos of this please click HERE.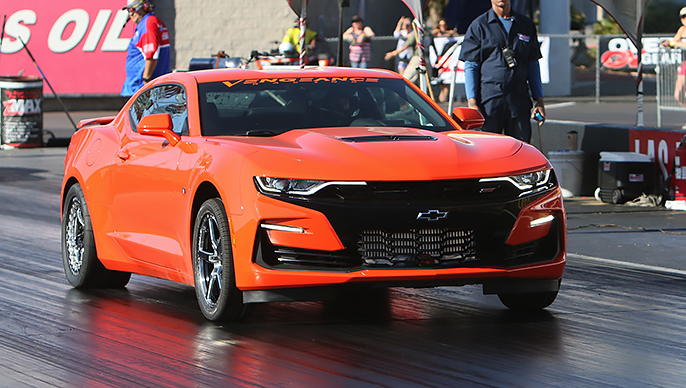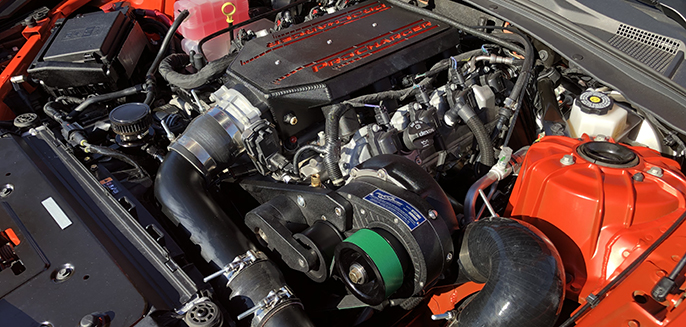 1,004 rwhp with D-1X
BC Raceworks strapped down this Corvette Stingray to the dyno rollers and unleashed a monster. This mild mannered looking C7 (make that stock looking) produces rear wheel HP that can stop the earth from turning. With an LME built short block under the stock heads the D-1X force-feeds load of boost into the ProCharger billet intake manifold on top. This manifold is also home to port injectors controlled by a ProSpeed ACM, which supplies the extra E85 to create such a big power number.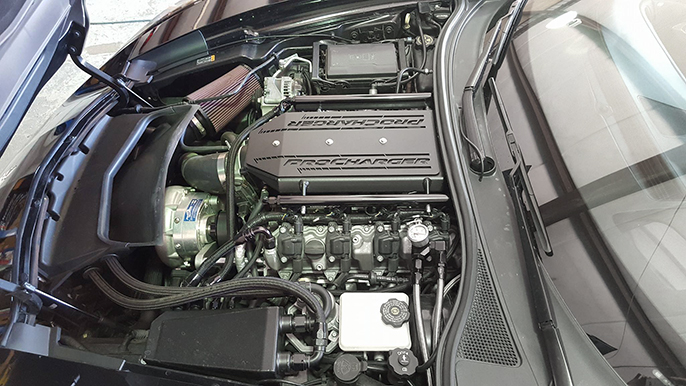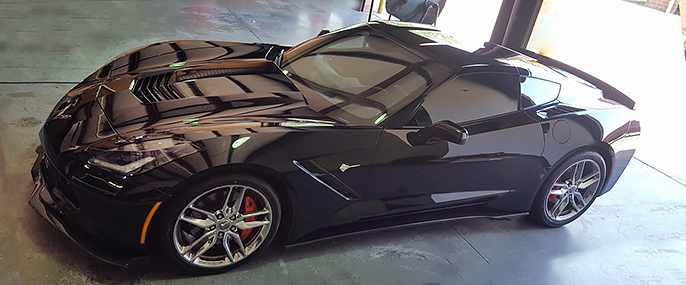 1,029 rwhp with D-1X
We rate the crank horsepower output of the D-1X at 1,000 horsepower at the crankshaft. However, Race Pages just wrote an amazing article on how 1,029 rear wheel HP was created through a very loose converter and a TH400 transmission. Mike Galimi penned out all the details on how the guys at Dez racing make this 4 digit number happen with a 363 cubic inch small block Ford. By no means was this a max effort tune-up either, since they usually run the car at 30psi of boost and 26 degrees of timing. With only 22 degrees in the tune-up and 18psi of boost, this mill still cracked that magical thousand HP number. For more details on this combo, please click HERE.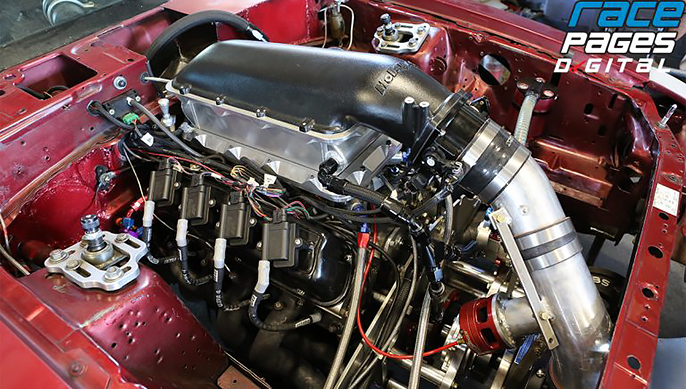 ---
UPGRADE PATHS FROM P-1SC TO D-1X (NEW OR USED):
Since this is one of the most commonly asked questions, we figured we would cover it here in this blog. Many customers have enjoyed their P-1SC superchargers for years, though over time have added engine modifications or swapped to E85, resulting in the quest for more boost. The simple solution is to upgrade the existing P-1SC based unit to the new D-1X spec. Upon upgrading, all plumbing and belt systems remain unchanged, saving time and money.
Also including below is the pricing break down for the "X" head units for new system purchases*
Upgrades at time of system / kit purchase –
P-1SC-1 to P-1X = $200 retail
P-1SC-1 to D-1X = $425 retail
Previously purchased (used) head unit upgrades** –
P-1SC to D-1X = $1725
P-1SC-1 to D-1X = $1725
P-1SC-2 to D-1X = $1699
* – Pricing subject to change
** – Pending no other work is needed to the supercharger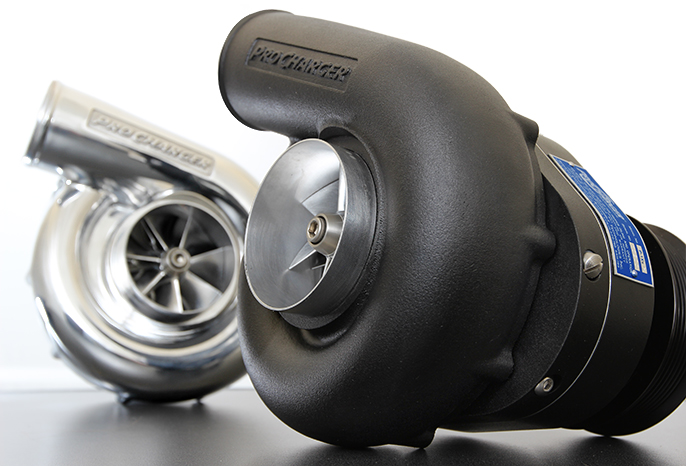 ---
DOES YOUR STREET OR RACE TOY NEED SOME "X" BOOST IN ITS LIFE?
Give our sales staff a call or email us at the following contact methods below. Or you can click here to find a dealer nearby to help out with your vehicle. We will be happy to assist you with any technical questions about supercharger systems and the results you can expect.
Phone – (913) 338-2886 M-F 8:30am – 5:30pm CST
Sales Email – [email protected]
Tech Email – [email protected]