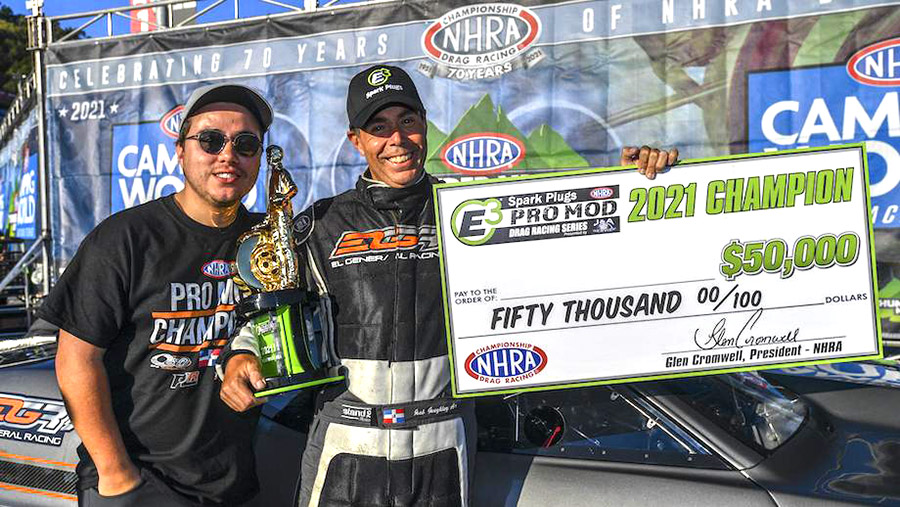 PROCHARGER RACERS SEIZE NHRA PRO MOD AND PDRA PRO BOOST CHAMPIONSHIPS!
GONZALES / Q80 RACING ARE 2021 NHRA PRO MOD CHAMPIONS!
Congratulations are the first thing we need to say, to Jose and the entire Q80 Racing team. We have watched this team dominate all season as they recovered from an unfortunate accident earlier in the season, then took a brand new ProCharger powered Camaro right into the winner's circle time and time again.
A total of six different times Jose has put this Camaro into the final round, and five times walked away with the win light on. Thanks to that steak of skilled wins, it helped Jose and the Q80 team clinch the title of "Champion" even before the final race has been completed.
HIGHLIGHTS FROM THE SEASON:
WINNER – Mar 11-14, 2021 Gainesville Raceway
WINNER – Jun 24-27, 2021 Summit Racing Equipment Motorsports Park
WINNER – Jul 16-18, 2021 Bandimere Speedway
WINNER – Aug 19-22, 2021 Brainerd International Raceway
WINNER – Sep 17-19, 2021 zMAX Dragway
R / U – Oct 15-17, 2021 Bristol Dragway
GONZALES SAID:
"We went through a lot this year, Since our mishap in Charlotte, we started running really good. The effort of this whole team, they deserve it all. They've done a tremendous job and they're the ones who have to get the car ready. I just have to get in it, so I'm probably doing the easy part right now. For me, I could never believe I'm doing this. I was just glad that we could win a couple of races. A championship is way over what I would have wanted."
We here at ProCharger superchargers are 100% honored to be the power adder of choice for Jose and the Q80 Racing team. We are all looking forward to what this team can accomplish in the 2022 racing season. As we wish them all the very best of skill (and a little luck) in the coming year!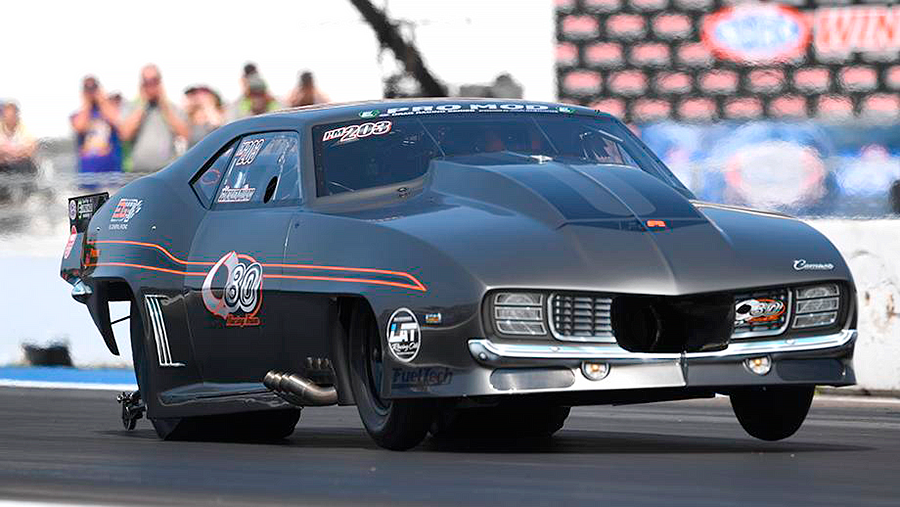 ---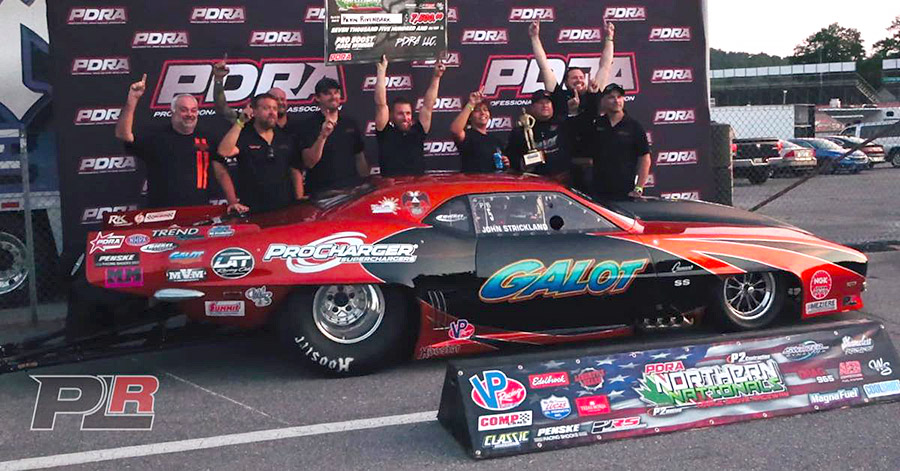 RIVENBARK / GALOT MOTORSPORTS WIN PDRA PRO BOOST CHAMPIONSHIP (AGAIN)!!!
Kevin Rivenbark has now won his second Pro Boost championship for the 2021 PDRA series, after already taking this same title in 2019. Anyone that follows Pro Boost or Pro Mod will know that Kevin is no stranger to putting this car at the top of the ranks every time it comes out. Plus making it's jump from Pro Boost to Radial racing, and still setting the bar each time. It's no easy task to make those changes to be compeditive on both tires, which shows what kinda skills Kevin and his team at Galot motorsports have under their belts.
Speaking of Galot, this Championship marks the 3rd year in a row for them taking home the title in PDRA. Which in turn means, it's 3 years in a row for ProCharger powered cars to also take that title. Which once again, goes to show that the power and reliability of supercharged engine combos has what it takes to win, and win, and win.
HIGHLIGHTS FROM THE SEASON:
WINNER – April 9-10, 2021 GALOT Motorsports Park
WINNER – July 16-17, 2021 Virginia Motorsports Park
This year's points battle was close, to say the least, with fellow Galot teammate Daniel Pharris driving another ProCharged machine. This final race standing is what came down to deciding the championship. Thanks to (2) event wins and other solid class finishes all year from Kevin's great driving, it was enough to place his team on top. We have always loved watching Kevin wheel these machines with pure class and precision, and we are all wishing him and his crew the very best in the upcoming 2022 season.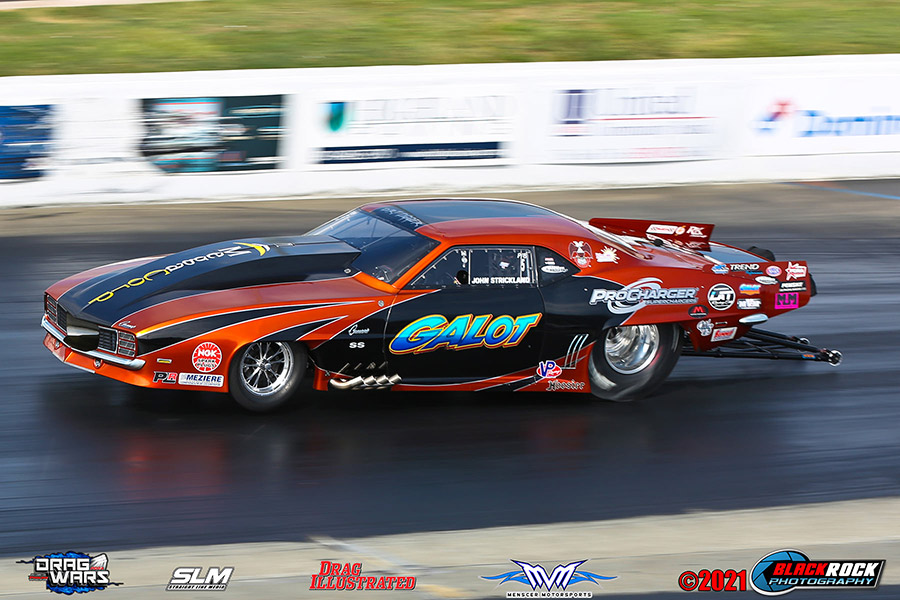 ---
WHAT POWERS BOTH OF THESE CHAMPIONSHIP-WINNING MACHINES?
To win a Championship like this, you need a powerplant that's not only capable of making maximum horsepower but also making consistent and reliable horsepower, race after race, after race. The engine / supercharger combo that Jose and the Q80 Racing team chose was the Pro Line Racing Engines HEMI platform featuring the NHRA certified ProCharger F-4X-140 and matching NHRA certified ProCharger CrankDrive. These are the very same parts that many racers in the NoPrep, Drag Radial, and other sanctioning bodies have been using as well.
Pro Line Racing HEMI / FuelTech ECU / M&M Transmission
ProCharger F-4X-140 (NHRA Certified)
ProCharger CrankDrive (NHRA Certified)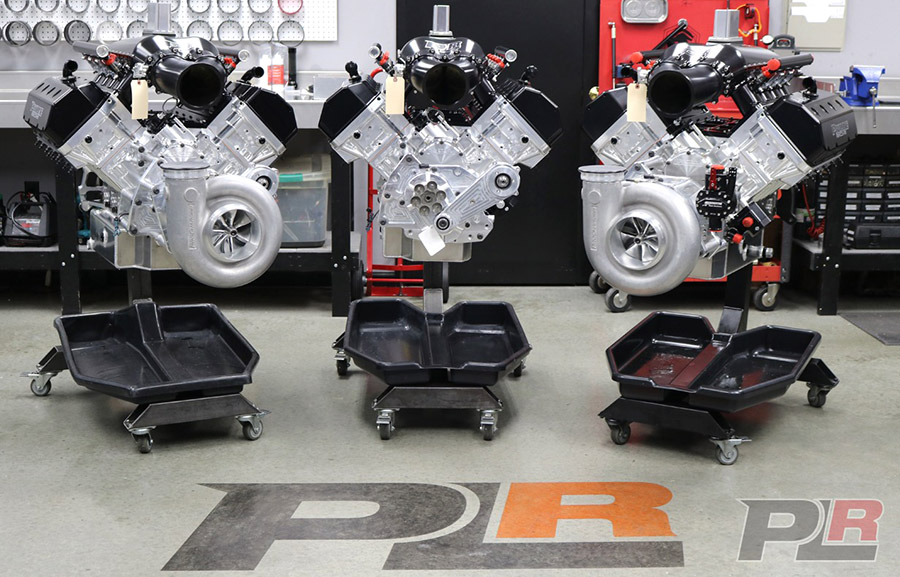 ---
WANT TO SUPERCHARGE YOUR WINS INTO CHAMPIONSHIPS?
Give our racing staff a call or an email at the following contact methods below. We will be happy to assist you with any technical questions you may have about our systems, and the results you can expect. Thanks for reading!
Phone – (913) 338-2886 M-F 8:00am – 5:30pm CST
Racing Email – [email protected]