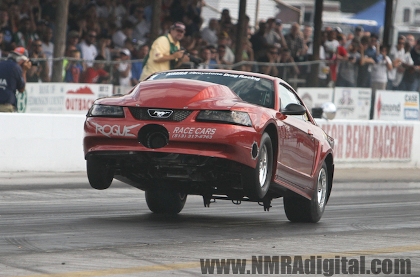 PROCHARGER RACERS – FINISHING THE 2013 RACING SEASON STRONG!
Phil Hines wheelies his way to a #1 qualifying spot, and runs a strong 7.13 @ 195 against the 7 time defending Champion John Urist to take the 2013 NMRA Street Outlaw Championship!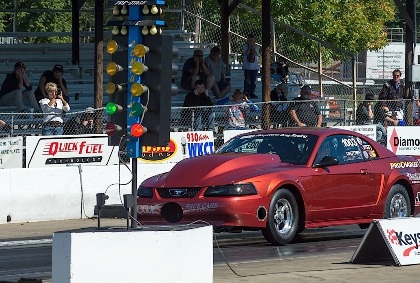 Hines set both the ET and MPH record earlier this season at the May 2013 NMRA event in Maryland running a blistering 7.128 @ 202.21 MPH with his 423 ci F-1X powered small block Ford Mustang! That record stood unbeaten throughout the entire season. Congratulations to Phil and his Team for a fantastic 2013 season!
ProCharger has a new winner to add to the books!
Chris Groves traveled from New Mexico to race the Street Outlaw class at the NMRA Finals. Groves in his ProCharger F-1X powered Coupe made his way through a very fast field of cars to line up against Phil Hines in the "all ProCharger" final round. Hines loaded a "set on kill" tune-up to attempt to break his own record, but the track did not hold the power and smoked the 275 drag radials. Groves flew by to take the win with a career-best (street outlaw trim) 7.28 @ 193 mph!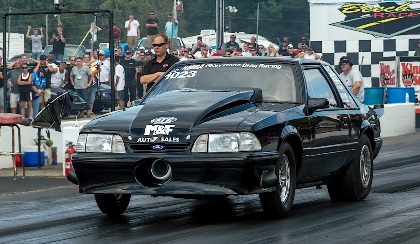 NMRA Veteran Tim Matherly had a strong finish to a good season in Renegade. Tim qualified #2 with a 8.45 @ 160 MPH in his F-1C ProCharger powered 2010 3V 4.6L Mustang.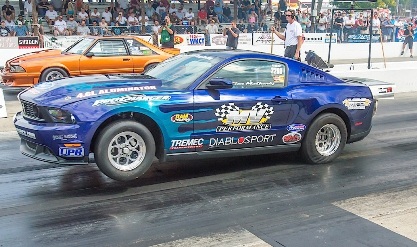 ProCharger Power also Leads Points NMCA Street Outlaw and NMCA West TT5!
Sean Ashe and the ATF Speed Team are gunning for the NMCA Street Outlaw class championship! Their F-1X powered Mustang is as fast as ever but slightly battered and bruised from a brush with the wall in South Georgia last month. We wish them Good Luck going into the final event this weekend at Indy, with a solid lead over the second place competitor.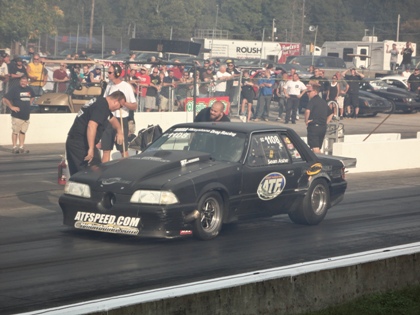 Al Jimenez also has his eyes on the Championship as he leads the points going into the final race of the season in NMCA West True Ten 5. Jimenez holds the curent ET and MPH record holder in NMCA West TT5 with a 6.84 @ 211 MPH. This record run has stood all season. Al's F-3R-136 powered Camaro is arguably the fastest leaf sping drag radial car in the world!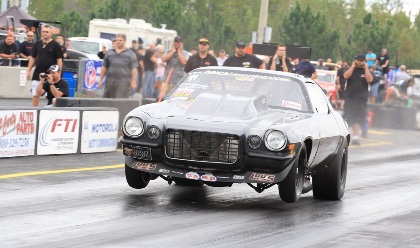 ProCharger Dominates Outlaw 275 at SGMP!
David Pearson wins Outlaw 275! At the famous "No Mercy" September race at the super fast South Georgia Motorsports Park 1/8 mile race. David's ProCharger powered Mustang ran a string of 4.40's round after round to meet Phil Hines in another "All ProCharger Final". Pearson took the win with a 4.42 @ 169 MPH!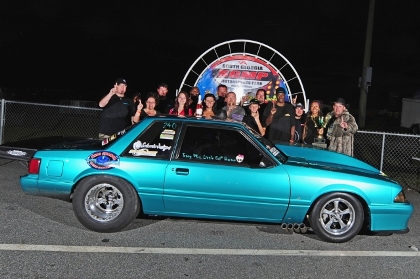 ProCharger power wins the Outlaw Street Car Shootout!
"Mustang Mike" Modeste wins the Outlaw Streetcar Shootout at Cecil County. On Oct 5th Mike powered his Twin F-1X Procharger fed Mustang to a win! In what may be the fastest 1/8th Mile Gasoline powered ProCharger pass ever Mike ran a 4.34 @ 180!