ProCharger to Feature Most Recognizable Car on TV at PRI
SUPERCHARGING THE BOOTH WITH 18,000+ HP…
The ProCharger booth this year will be loaded with billet, and not just in our superchargers. We will also be featuring several engine jewels, many of them billet, from a vast array of top engine builders in the nation. And, of course, our latest and greatest ProCharger racing models will be complementing them.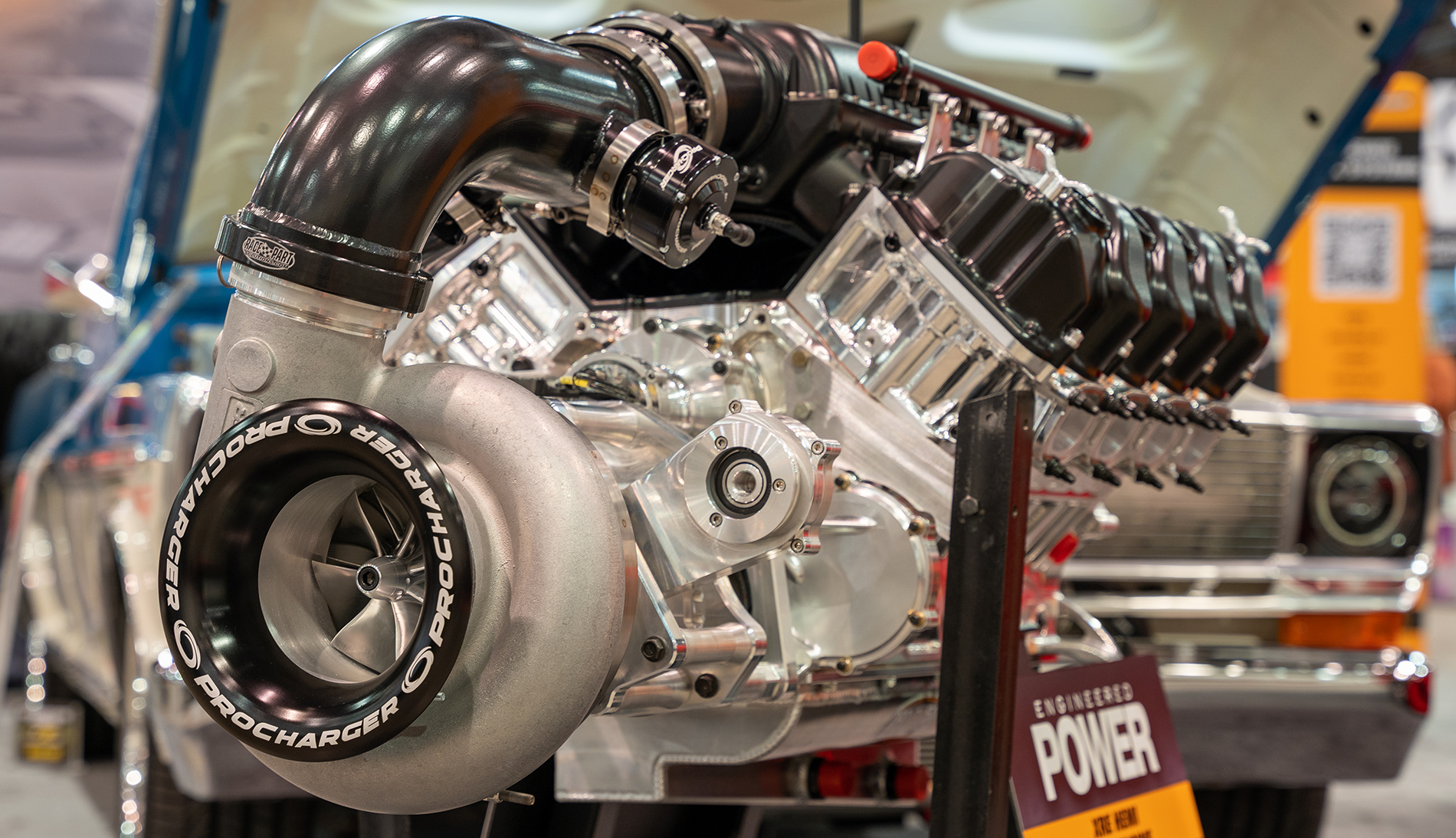 CAN YOU GUESS THE FEATURED VEHICLE?
For the centerpiece of our booth, we always have one of the baddest rides. This year is no exception. Can you guess what vehicle it will be? Hint: it is one of the most recognizable cars on tv. We can't wait to see your reaction! Here is a shot of last year's vehicle, 2021 NHRA Pro Mod Champion, in case you wanted a point of reference…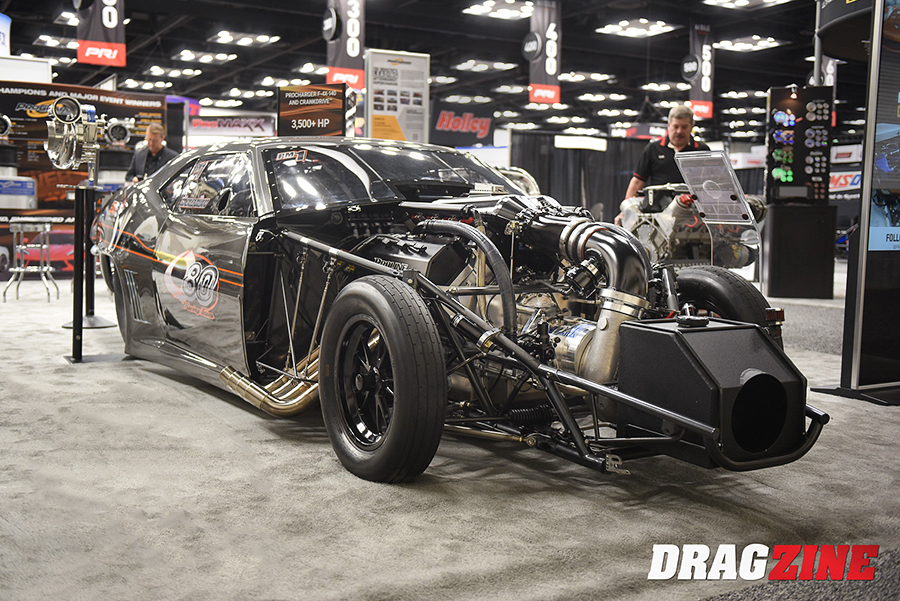 ---
CHAMPIONS, WINNERS, AND TV PERSONALITIES!
Want to meet some of ProCharger's more famous fans? Stop by our booth to grab an autograph and a picture. The following celebs will be signing autographs, and there is an excellent chance you will spot other, well-known ProCharged racers while you're there. Don't miss our photo backdrop, which features our 2022 racing champions and major event winners. We are excited to share that ProCharged race cars won 17 championships, 178 event wins, 13 national records, 78 #1 qualifiers, and 88 runners up. From Lights Out to PDRA, we are so proud of the accomplishments made by our ProCharged race family from all the sactioning bodies and events.
AUTOGRAPH SESSIONS:
Thursday 10:30-11:30 — Farmtruck & AZN
Thursday 1:00-2:00 — Scott Taylor
Thursday 2:00-2:30 — Bobby Ducote
Thursday 3:00-4:00 — Dave Comstock
Friday 10:30-11:30 — Ryan Martin & Shawn Ellington
Friday 1:00-2:00 — Mike Bowman
Friday 2:00-3:00 — Eric Kvilhaug
Friday 3:00-4:00 — Boddie & Boddie Jr.
Saturday 10:30-11:30 — Kayla Morton
Saturday 1:00-2:00 — Tess Wood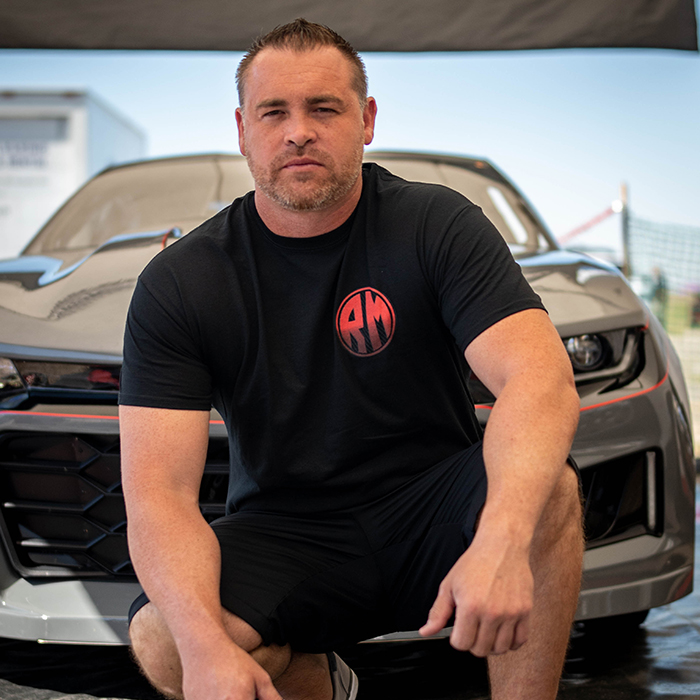 ---
FINDING

BOOTH #101

IS SUPER EASY
Once again, this year you will find ProCharger Superchargers front and center at the first booth in the green hall. We look forward to seeing you!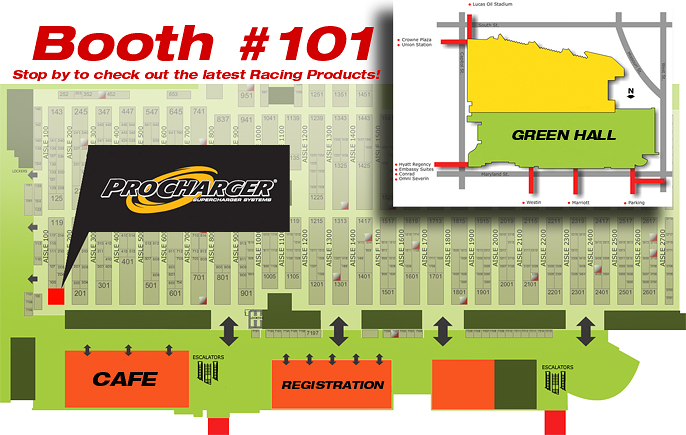 ---
CAN'T MAKE IT TO THE SHOW, BUT READY FOR BOOST?
Our offices can be reached Mon – Fri 8am – 5:30pm CST at any of the following. Our sales and tech staff will be happy to answer any questions you might have about boost, so do not hesitate to ask!
Phone: 913-338-2886
Sales Email: [email protected]
Tech Email: [email protected]
Racing Email: [email protected]