PROCHARGER-EQUIPPED 2010 CAMARO IS FIRST TO RUN IN THE 9'S
With the "pony car wars" heating up on the street, it was just a matter of time until street-driven 2010 SS Camaros started turning heads with ProCharger-enhanced 1/4-mile times.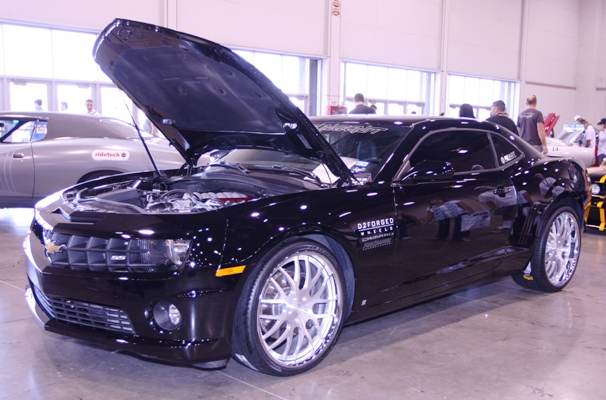 Built by Late Model Racecraft and displayed at the 2009 SEMA Show, the automatic-equipped car was strapped to a dyno before the drag strip runs, where it put down an amazing 914 horsepower and 761 ft-lbs of torque to the rear tires while running 16lbs of boost. Figuring a conservative 15% drivetrain loss through the automatic trans, the F-1R ProCharged and air-to-air intercooled 427 cid LSX engine made over 1,050 horsepower and 875 torque at the crank.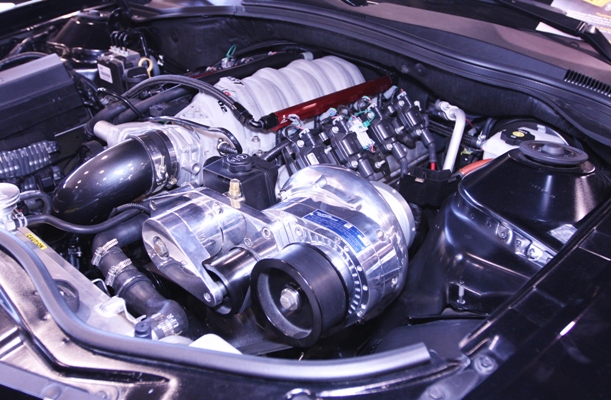 On the track, this combination powered the heavy Camaro to a 9.98 quarter mile pass, making it the first 2010 Camaro SS to get into the 9's!
Congrats to David Brooks and the crew at Late Model Racecraft on being the first to achieve this outstanding performance milestone! Click here for more information and to see the video of this awesome pass.
Looking to take your 2010 Camaro SS to the next level of performance, both on the track and on the street? Check out the industry-leading intercooled ProCharger Supercharger Systems here.