PROCHARGER DOMINATES PROMOD IN 2020: MORE WINS + MORE CHAMPIONSHIPS!
DOMINATION: IS A STRONG WORD…AND THESE RACERS PROVE IT!
From records, to race wins, and even championships…nothing has been able to stop these amazing Pro Mod teams packing ProCharger boost. Now ProChargers are new to the NHRA Pro Mod scene this year, after becoming the first and only centrifugal to be legalized for the class. However, in other sanctioning bodies, ProCharger ProMod racers have flat out dominated for a long while now. Wanna hear more about these mega power monsters? Follow along…
---
BACK TO BACK CHAMPIONSHIPS FOR PROCHARGERS IN PDRA!
Winning races is hard work, winning championships is even harder. It takes a talented team, a well-dialed combination, a sprinkle of luck, and loads of reliable horsepower. Well for (2) years in a row all those factors have helped PDRA Pro Boost class racers take home not only wins but back to back Championships for both 2019 and 2020!
2020 – Pro Boost Champion – John Strickland – Galot Motorsports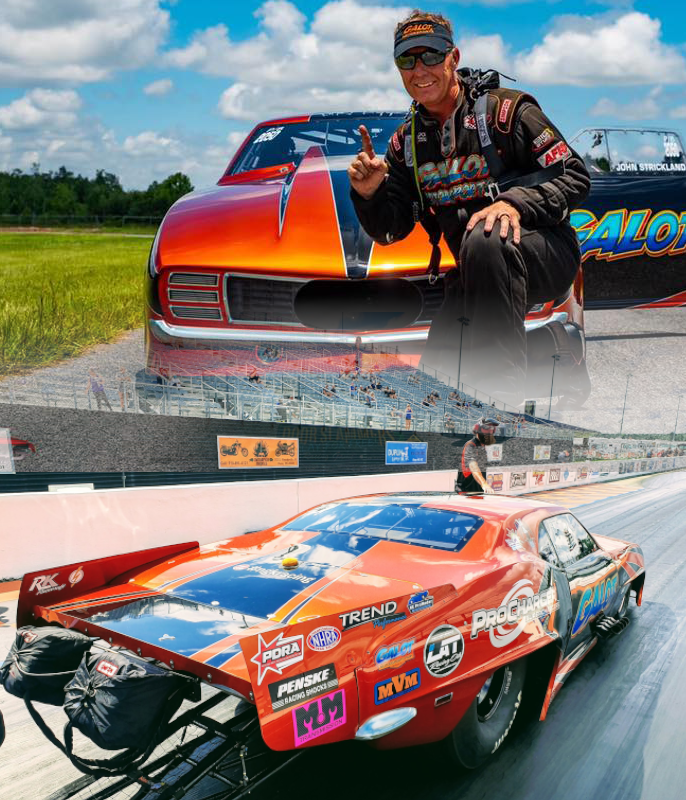 John is no stranger to winning races or even championships, after all, he is VERY decorated in the form of Tractor pulling motorsports, with multiple championships under his belt. However, this 2020 season John was dedicated to driving the wheels off his Galot Motorsports Camaro, and that dedication paid off.
This ProLine Racing powered Camaro was nearly deadly consistent all year, along with the driving duties from John. In the end, it came down to the VERY LAST race of who would win the Championship. So thus, it was 100% down to the drivers and the crews…everything had to be on the line, and it was for all of the glory. We are happy to say, Congratulations John, you and your crew deserve it!
2019 – Pro Boost Champion – Kevin Rivenbark – Galot Motorsports

Beyond the back to back,…In this 2020 season, (4) of the top contenders for this 2020 Championship packed ProCharger boost! (To be exact, all ran ProCharger F-3X-140 superchargers, matching ProCharger CrankDrive systems, and Camaro body). In the end, from all of us here in the office, we want to give huge congratulations to the following racers and teams.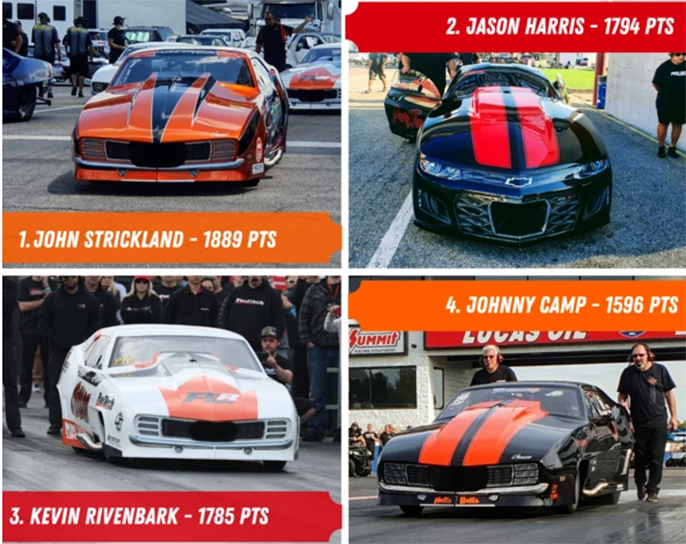 ---
JUSTIN BOND / BAHRAIN 1 BRINGS HOME THE WALLY IN NHRA PRO MOD!
This weekend marked Justin's first career win in the E3 Spark Plugs NHRA Pro Mod Drag Racing Series presented by J&A Service, beating first-time finalist Brandon Pesz in the championship round at Houston Raceway Park.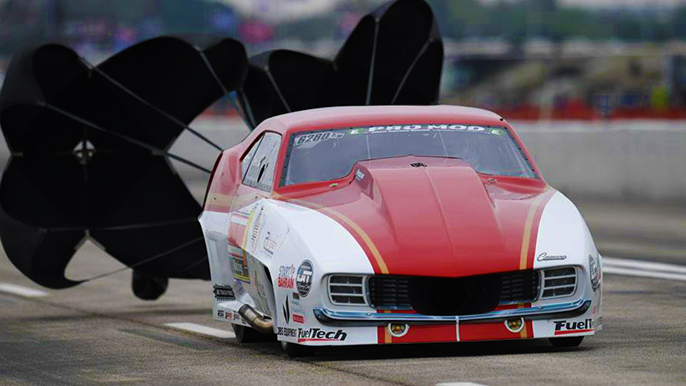 Bond went 5.707-seconds at 249.35 mph in his ProCharger Bahrain 1 Racing Camaro to beat Pesz, claiming not only his first career NHRA Pro Mod win but also the first ProCharger-powered victory since the power adder was added to the class in 2020.
Bond, who qualified third with a 5.692 at 248.20, knocked off Doug Winters, Jonathan Gray, and points leader Brandon Snider to reach his second career final round. He quickly tracked down Pesz and flew into the winner's circle.
From all of us in the ProCharger office, we want to say CONGRATULATIONS to Justin and his entire crew. Just like this video below, it's been amazing to watch this car develop in such a short time, and we look forward to seeing it in the winner's circle again in the future!
---
2020 NMCA PRO MOD WORLD CHAMPION ERIC GUSTAFSON!
For years Coast Packing Company CEO Eric R. "Goose" Gustafson has relied on ProCharger boost to bring home win after win, and now the third Championship! And that victory was clinched in style, by driving his '69 Noonan Hemi ProCharger Pro Mod Camaro to yet another blistering #1 finish – this time, for all the marbles, at the 19th Annual NMCA World Street Finals.

This becomes Eric's first Pro Mod Championship after previously winning multiple Championships with his 275 radial equipped, LS-powered, FoxBody Mustang, before making the switch to Pro Mod. We here in the office have LOVED watching this team adapt and dial in this new car so quickly. And with that say Congratulations to Eric and the entire R&E racing team. Well done everyone!
---
NO MATTER WHAT FORM OF RACING YOU ARE INTO…
…chances are we can supercharge it! If you already know the ProCharger system you are looking for, click HERE to find a dealer nearby to help out with your vehicle. Otherwise, you can reach us at any of the contact methods below, and we will be happy to assist you with any technical questions about supercharger systems and the results you can expect.
Phone – (913) 338-2886
Mon – Fri 8am – 5:30pm CST
Sales Email – [email protected]
Tech Email – [email protected]
Racing Email: [email protected]
Sign up for our email newsletter HERE