PROCHARGER DISPLAYS AT STREET CAR TAKEOVER, ONE OF THE BIGGEST STREET CAR EVENTS AROUND …
ProCharger Displays at Street Car Takeover event in St Louis, and will be displaying at upcoming Street Car Takeover events in Oklahoma City and Kansas City.
This blog will cover a racing event that has really sparked our interest. You may have heard about it on 1320video.com, on Facebook, or possibly one of the internet forums you post on. The series we are talking about goes by the name of the "Street Car Takeover" and their motto is best summed up by a shirt sold by 1320video.com.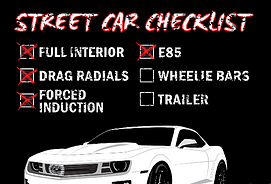 Here at ProCharger if it's one thing we love, its racing. Ok let's back up, maybe we love two things, BOOST and RACING. Making it out to racing events and being part of the action is a way we can enjoy both of these things we love so much. Which is exactly what we did at Gateway this past holiday weekend, to check out the SCT event. If you missed this event, don't worry the next event is just a week away in Oklahoma City. Hosted at Midwest Streetcars June 12th-14th (yes, the Street Outlaw guys). Okay, now let's dive into the supercharged action that was on the property in STL.
Starting with the Friday night action, we knew the dyno event and car show would be out of control when we decided to head to STL. But we didn't have any idea that there would be 900+ cars on the property! From the action on the dyno, vendors booths, the burnout pit, and the DJ spinning tracks late into the night, this group of parking lots became the meca of horsepower.
Here is just a small section of one of the parking lots. (4+ sections were this full)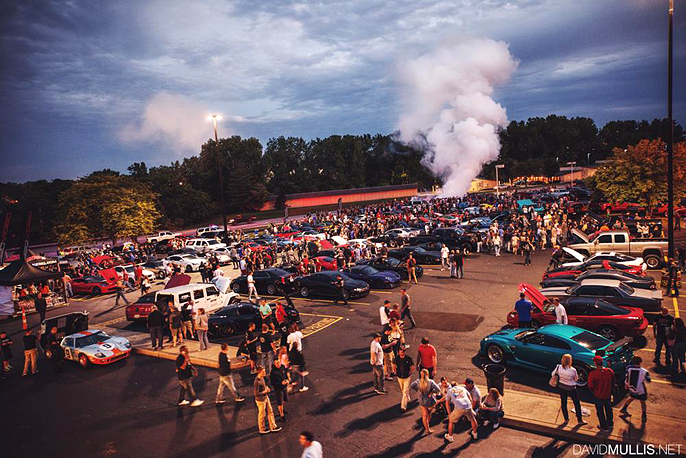 One of the crowd favorites at the burnout pit was the LSX Willys, with this ProCharger supercharged LS engine.
(Click HERE for more killer shots from Kyle Cross Photography of this event)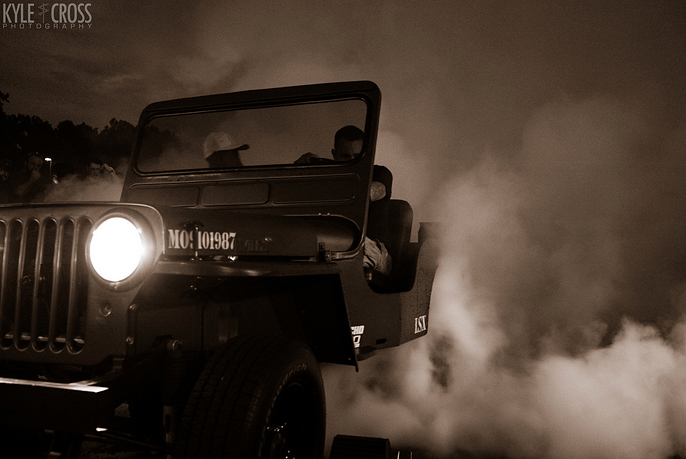 What's the LSX Willy's you ask? Well its this supercharged, and nitrous fed rocket ship driven by a gutsy fellow named Justin. If you haven't seen the wheelie video of this truck going up on the bumper recently, it's worth a peak.
Up close and personal, lots of fans of the LSX Willys got to ask the owner plenty of questions about this wicked ride.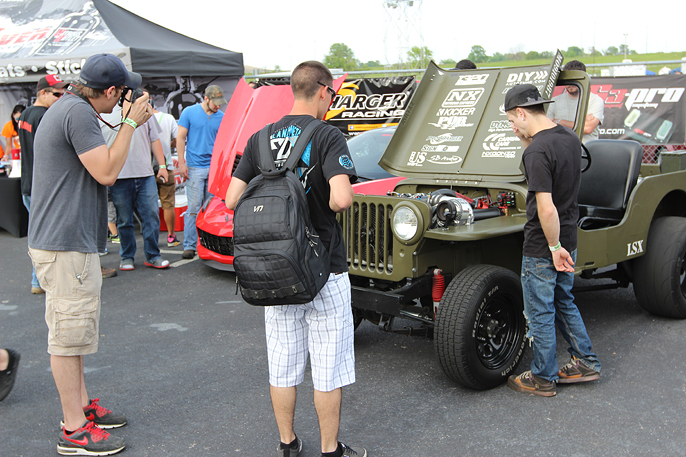 There are way to many photos to cover, so we will make links to gallerys of images further down in this blog. However we feel that just some engine shots of how much ProCharged power was in the property would be fitting. In no particular order, (other than how we pulled them off the camera), let's get started.

A killer D-1SC ProCharger supercharged BOSS 302 Mustang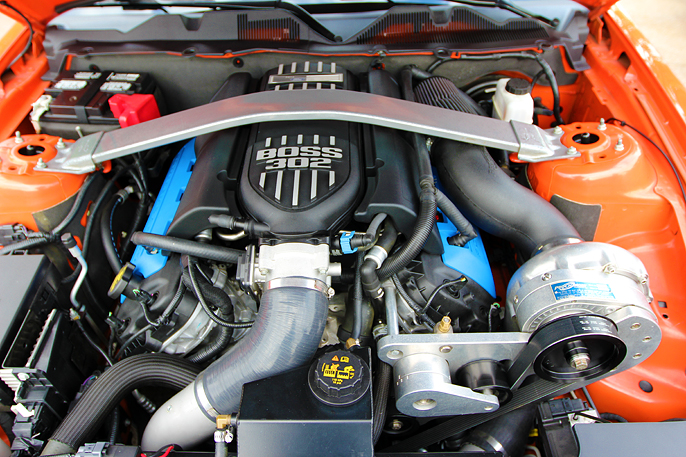 Yes, that is a MONSTER F-2 ProCharger on this C5, rocking 1,200+ HP.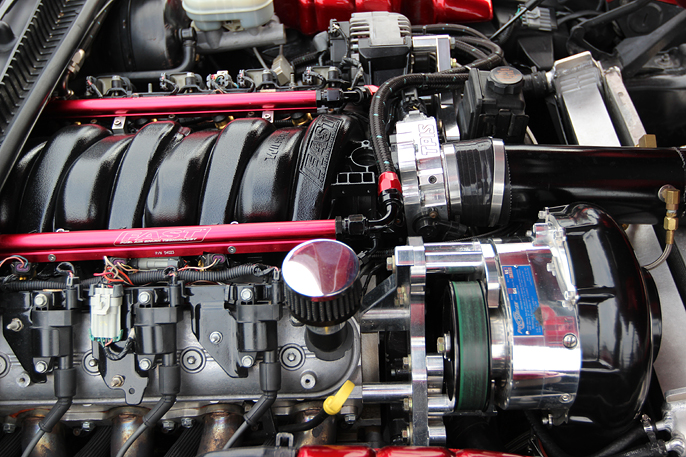 F-1X powered 5th Gen Camaro. This car puts down over 1,100 through its Auto!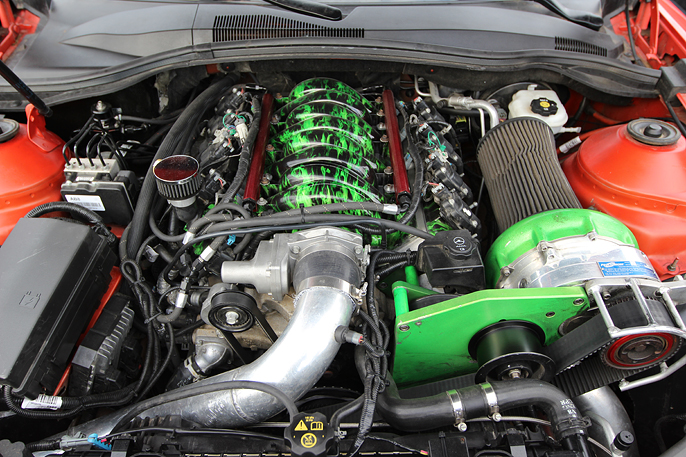 ProCharger D-1SC strapped on this 3v Mustang GT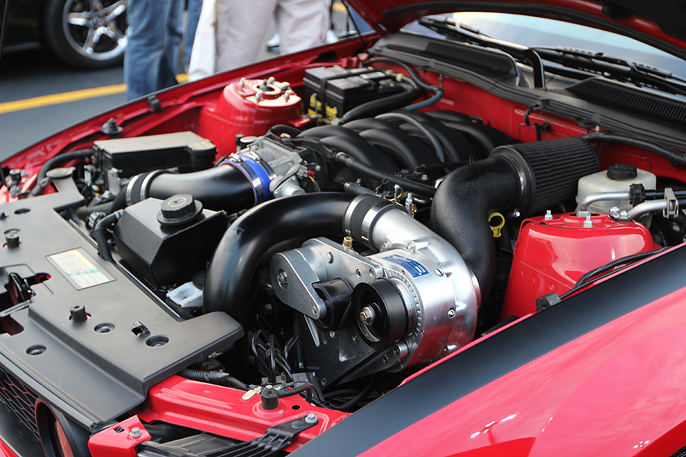 This C7 vette has made waves on the internet laying down over 800rwhp with its stock LT-1 (with Cam)
The headunit is a F-1A, and will soon be making even more boost after fuel system changes.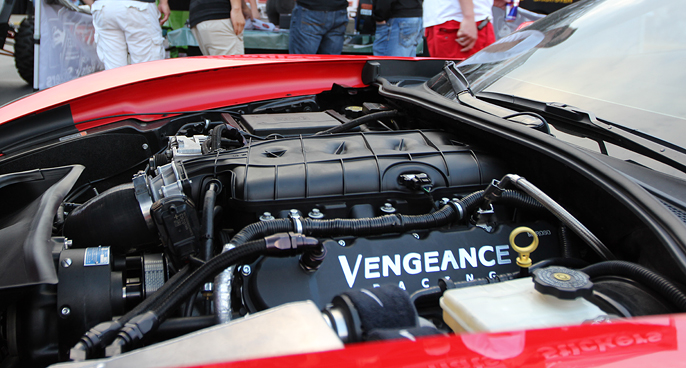 We admit, its not everyday you see a lifted Silverado with a ProCharger D-1SC set on kill!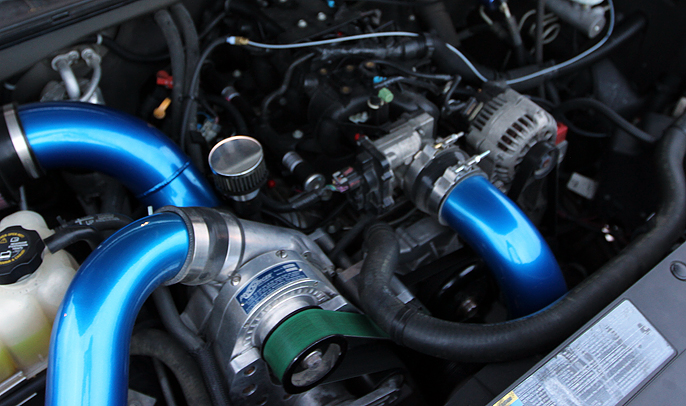 1200+ rwhp Cog driven F-1X on this Corvette Z06, that made the crowd stand up as it made passes on the track!
There are two killer videos of this car in action on the net HERE and HERE if you wanna take a peek.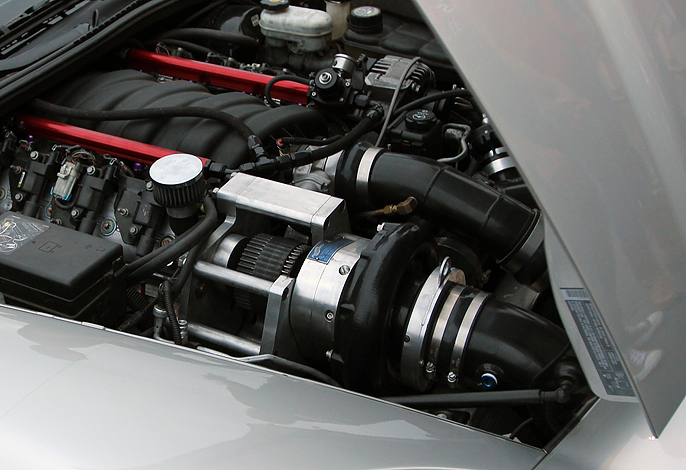 We admit the F-bodys always have the blower hidden from sight so much that we almost missed this car's D-1SC.
This car has a great video going around the net, about the story of its build. Click HERE to watch.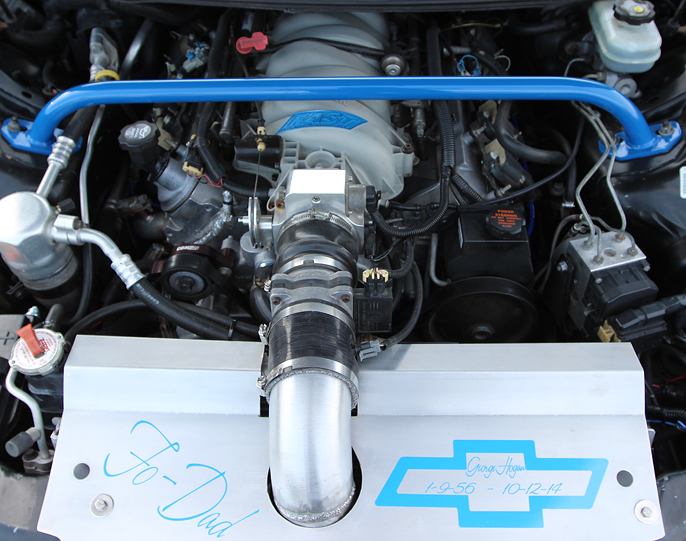 Yes, that is a D-2R ProCharger that might be "old" by today's standards, but still lays down HUGE power!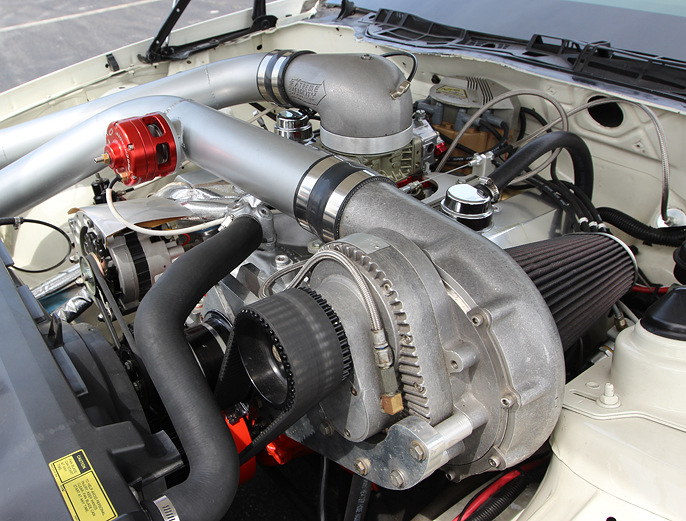 The D-1SC powered GTO that competed in the roll racing video that you will see later in this blog.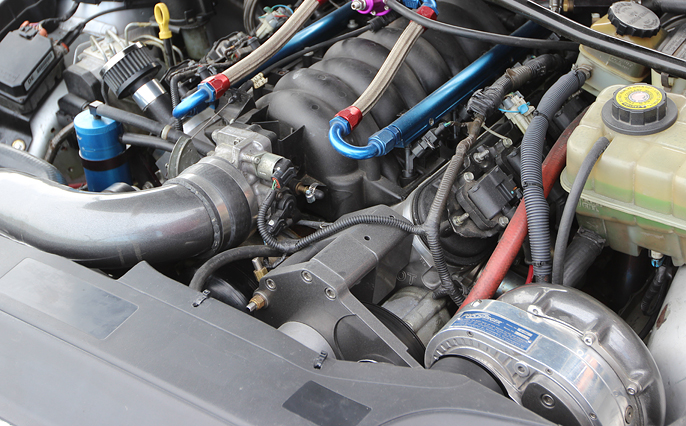 The D-1SC powered LSX Willys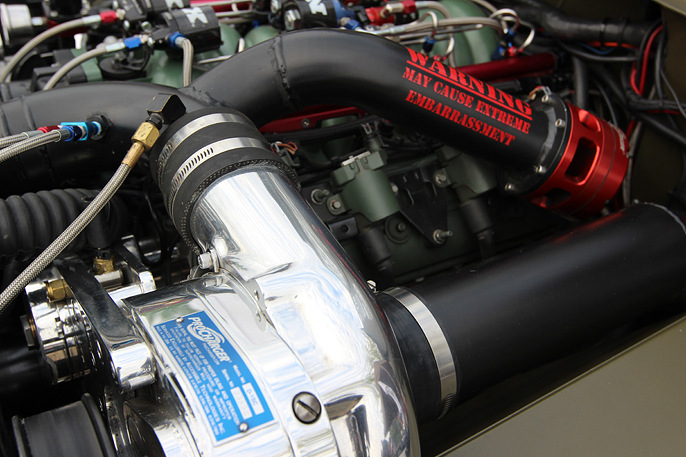 Honestly there was so many cars on the property we are sure we missed a few ProCharger powered cars, truthfully we just couldn't get around to see all of them (And a few didn't have the hood open). Though the best part about the Dyno/Car show night was being able to stop and hear the stories behind each build. Sure some of them we know from the internet chatter; however, it's always cool to hear about the real work that goes into making a high HP street car build.
We agree! (again Kyle Cross's image speaks our minds)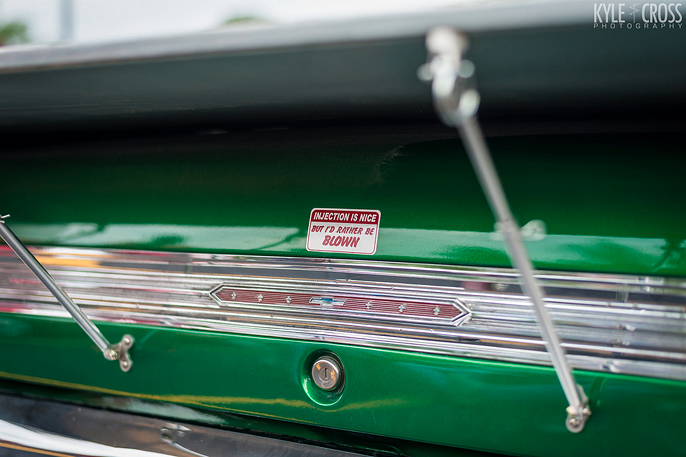 Saturday started off with non-stop racing action at Gateway International from 11am to a mind blowing 12:30pm! Yes, that is correct, over 12 hours of racing crammed into one day. For those that were racing and spectating, you really got your moneys worth on this. Not many places keep the lights on past midnight to get those final rounds in. One thing is for sure we are glad we stayed! (Our feet were not so happy)
The F-1X Vette, about to unleash 1,200+ rwhp on the track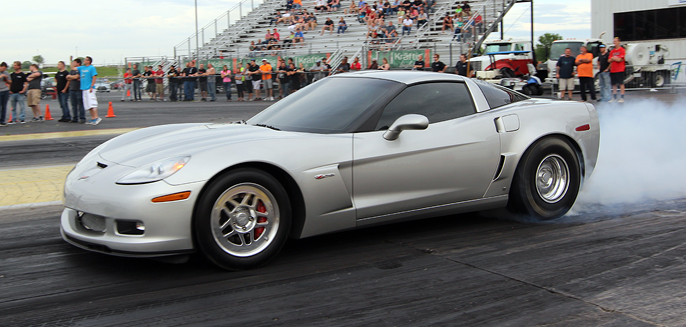 One thing that sets this event apart is the "Roll Racing" class, named "The King of the Bakery" just to have a little fun with the play on words. Instead of starting from a dead stop, the cars come from under the tower at 45 mph approaching the "tree". Now this might sound like a major advantage, however the mph numbers at the end of the track are very similar to if the race was started from a dead stop. (No 1st/2nd gear mechanical advantage) This racing is easier on clutches/rear ends, and other driveline parts, while still keep fans at the edge of their seats as 10,9,8 second cars battle for traction.
Here is an example of a killer D-1SC ProCharger supercharged GTO making a pass at this event.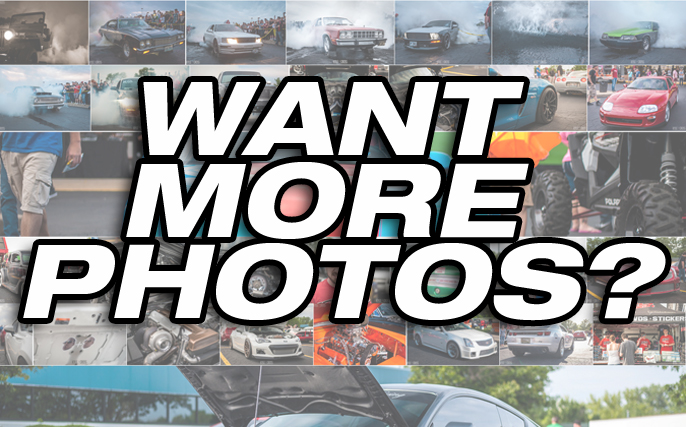 The Street Car Takeover events bring out some of the best photgraphers in the area, and create stunning images. So we URGE you to check out some of the amazing work at the gallerys listed below and enjoy! We have to warn you in advance, it might be a visual overload…just don't say we didn't warn you! 🙂
So after all of these details, videos and images we bet you are thinking, "Man I need to make the next event". Well you are in LUCK, because the next event, is next weekend in OKC (June 12th-14th). So if you are in the area, we highly suggest you mark your calanders, and drop in at the event. For more details click on the event flyer below, and be sure and stop by the ProCharger Booth!

Facebook Event LINK
Normal Website LINK