PROCHARGER DISPLAYING AT 2011 MOPARS AT THE STRIP, APRIL 8-10 IN LAS VEGAS
Making the trip out west, ProCharger will be attending the 2011 Mopars that the Strip event in Las Vegas, NV, April 8 – 10, at "The Strip" at the world-famous Las Vegas Motor Speedway. The racing action includes Mopar vehicles of every vintage, including a growing number of late-model HEMI-powered cars and trucks. There will also be an extensive manufacturer's and sponsors midway to check out.

For 2011, ProCharger will be co-displaying with long-time dealer The SuperCharger Store, who specialize in ProCharger supercharger applications for carb-equipped Chrysler small block and big block engines (below).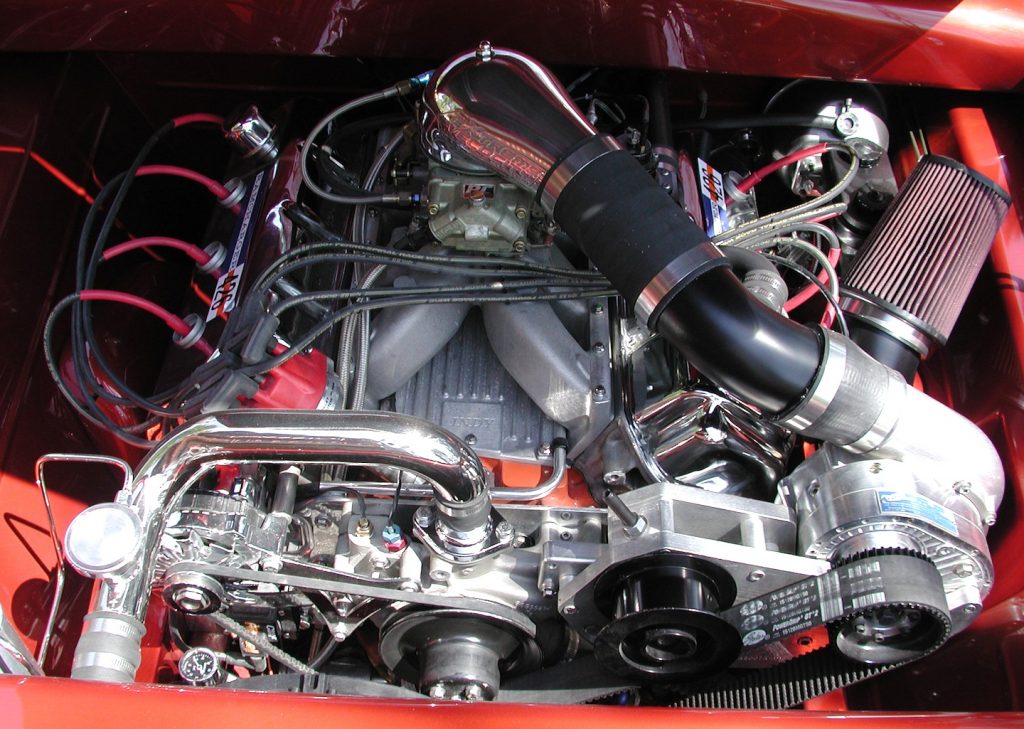 Be sure to stop by the display to learn about the latest HEMI offerings from ProCharger and pick up a copy of our industry-leading catalog for the late-model HEMI-powered cars and trucks.
2011 Pony Car Wars
As part of the Mopar at the Strip event, organizers will once again conduct a battle of the pony cars within the event. Mustangs, Firebirds, Camaros and other 2006 to 2011 pony cars will do battle with the "host" late-model Chrysler and Dodge cars.

All participating cars have to be late model from 2006 thru 2011. They have to be street legal, and all participants have to run on a dial in the class and all power adders are legal. So, if you have a ProCharged Camaro, Firebird, GTO, Corvette, Mustang, Challenger, Charger, Magnum or 300C, here's your chance to show off your real-world power on the famous Las Vegas drag strip.
For more information about the Mopars at the Strip and the Pony Car Wars, visit the event web site; Mopars at the Strip.