PROCHARGER ATTENDING CARLISLE FORD NATIONALS, JUNE 4-6
If you've been thinking about adding the industry-leading power of an intercooled ProCharger supercharger system to your Mustang or Ford-powered vehicle, be sure to stop by the huge Ford Nationals, June 4 – 6 in Carlisle, PA.

At this event, ProCharger will be displaying with restyling-leader and ProCharger dealer, Classic Design Concepts. On display will be CDC's 2010 Mustang GT convertible, complete with numerous CDC restyling components, and of course, a healthy dose of horsepower provided by the ProCharger HO Intercooled Supercharger System. This is the car that was featured in the Sept 2009 issue of Muscle Mustangs & Fast Fords and was the first tech article to detail installing the air-to-air intercooled ProCharger system onto the freshly restyled 2010 Mustang 3v GT.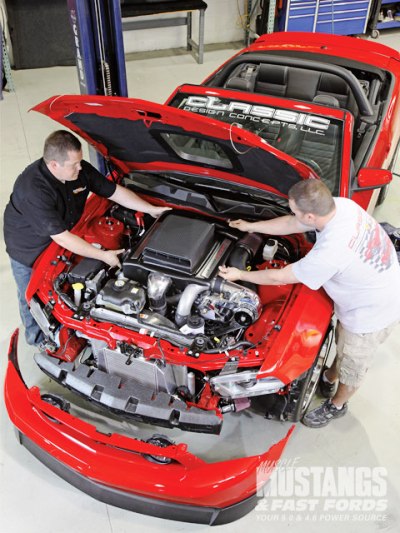 Stop by the Classic Design Concepts Display
Be sure to stop by the CDC display and ask them about the Carlisle Ford National show specials they are offering. You can also visit with the ProCharger representative to learn more about The Ultimate Power Adder for your Mustang, Ford F-150 or SUV, as well as the rest of the industry-leading lineup of air-to-air intercooled supercharger systems for other vehicles

Classic Design Concepts will be bringing numerous show specials to Carlisle, including ready-to-install shaker hood systems, light bars, front and rear spoilers. sequential taillights, hood struts and hood pins. To schedule an appointment with Classic Design Concepts, you may call them directly at 1-866-624-7997, or visit their website.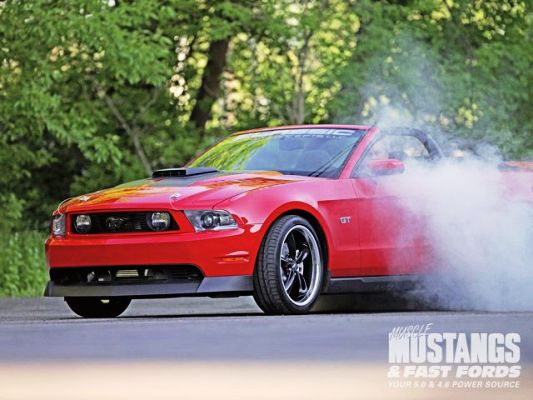 Check out the industry-leading lineup of air-to-air intercooled ProCharger supercharger systems for your Mustang here.
We have learned that the ProCharged Ford F-150 "Freedom Truck" will be on display at Carlisle, so be on the lookout for this incredible rolling tribute to our armed services, as well as many other ProCharger-equipped Mustangs and Fords scattered across the Carlisle show grounds.
We hope to see you at Carlisle!