PROCHARGED C7'S PUTTING DOWN 600, 700, 800, 900HP! (ON STOCK SHORT BLOCKS)
The internet, is literally filled with street driven ProCharger supercharged C5 and C6 Corvettes ranging from 500HP to mind bending 1500HP! Well the day is now upon us, and high HP C7's is the new normal. Obviously it's common for us to talk about race cars with over 1000HP, however we are talking about street cars here, with full interiors, stereos, AC, the works.
When ProCharger developed its supercharger kit for the C7 vette we were not kidding when we stated we designed anticipating these C7 making big power. Since ProCharger makes so many different models of superchargers, our base kit is often upgraded to large head units right out of the gate. However, everyone always asks "How much power can I make with the stock kit?" Well, one C7 owner proved to us that 837 rwhp is possible with the 100% stock P-1SC-1 system! Yes you read that correctly, over 800 rwhp from the same system that we send out the door for every turn key system, with a few small additional mods. (Cam, Custom tuning, exhaust, and Methanol Injection for added fueling) Congratulations to car owner Jeff Tomi (tech369) and Houston House of Power /Chucks Tuning.
Video:
Another example of this exact combination listed above, is that from Cunningham Motorsports. Again taking the P-1SC-1 ProCharger head unit that comes standard with the system, and laying down over 723 rwhp with just 10.6psi of boost! Again this car is the same as above, exhaust, cam, meth system. This car has not only been featured in ChevyBOOST magazine, but also runs [email protected] in the quarter mile! Car is built for standing 1/2 mile, and mile events, so look for it around the net. CLICK FOR MAGAZINE WRITE UP: HERE w/track video
Listen to it sing on the Dyno
OK, so here is another "mild" build, however, this time features basically the same modifications as the cars above. On this C7, no methanol for added fuel, and VERY low boost. Car owner Jessica Barton and her Real Street Performance built C7 laid down 683 rwhp on just 6.5psi of boost! Jessica upgraded her system to a D-1SC headunit for plans of really pushing the power level up down the road, but so far is beyond happy with her power numbers on just pump gas alone.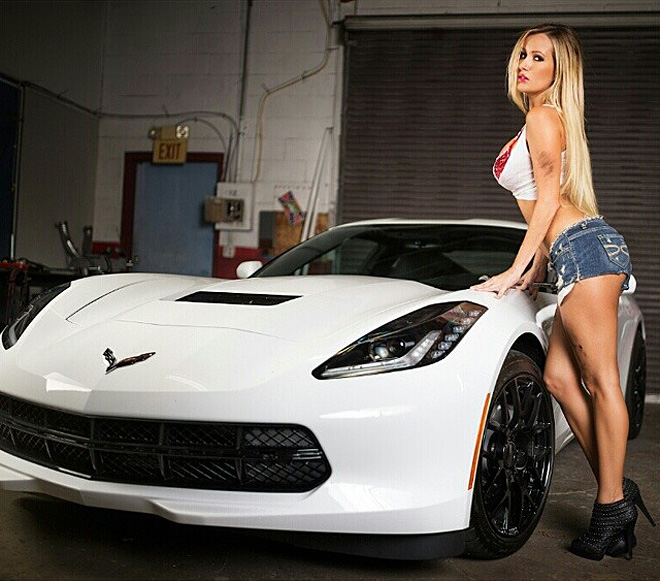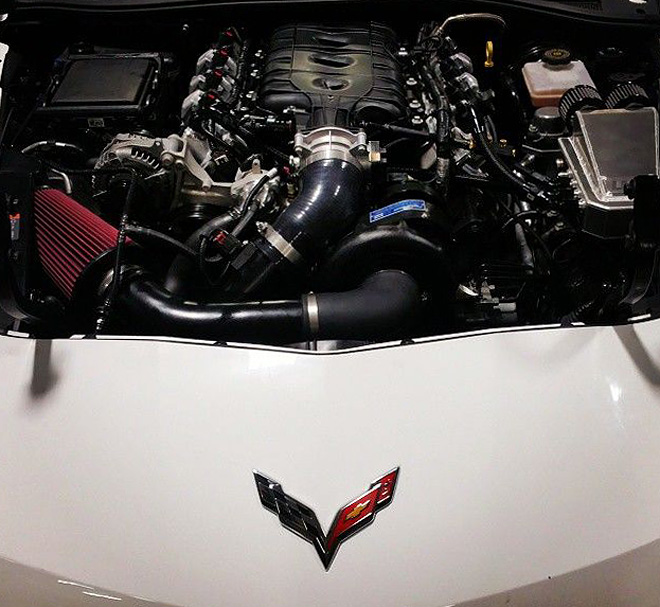 Here is a build again very similar to the first car listed in this blog, meaning the same simple modifications. However, car owner Justin Keith had big plans for a built motor later on and opted for the F-1A ProCharger supercharger right out of the gate! Obviously this blower is a little over kill it would seem for a stock short block car (yes other then the cam shaft, this motor is all OEM GM) however that hasn't stopped Justin from laying down over 815rwhp! The interesting thing about this car, is Justin has it set up to run E85 fuel, which is a bit tricky on these direct injection motors. To learn more about this car, click on the write up VETTE magazine recently did on it. CLICK HERE FOR LINK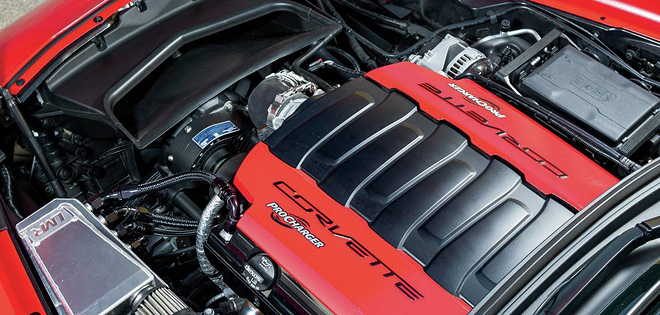 Or hear it LIVE, on the Dyno of Midwest Street Cars. (Yes, of the famed TV Show "Street Outlaws")
Remember all of these cars listed in this blog are on the OEM stock shortblocks just as they came from GM. Again these are NOT built motors, which really shows how amazing these new C7's really are. OK, now that we have covered the 600,700, and 800 rwhp cars how about one last car that is sneaking into the ultra high HP club, this time to the tune of 908 rwhp on Pump Gas (plus Meth for fueling) Car owner Brandon, really has a wicked machine on his hands. This car is actually a carbon copy to the red car listed above, however is running on 93 pump gas instead of E-85. This C7 of Brandon's also features a F-1A supercharger headunit in anticipation of higher HP numbers in the future.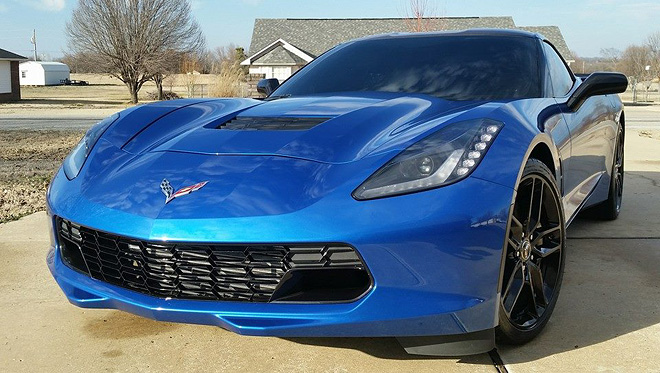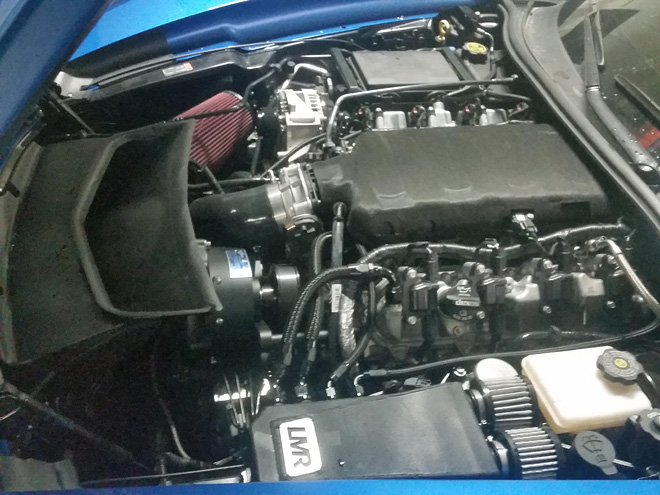 And the video of the car on the Dyno. (Looks like a bit of wheel spin even)
Whats amazing about all of these cars listed above, is not only are they all on the factory OEM short blocks, but the modifications are very minor for these power levels. All these cars are also running 100% unmodified ProCharger supercharger kits. All these cars listed above are using the ProCharger Air-to-Air intercooler in the vertical mounting configuration. All cars listed are running the 8 rib drive belt system that comes standard on this application.
No matter your power goals are with your C7 Corvette, ProCharger has a supercharger for you! Drop us at a line at 913-338-2886 or [email protected] and let us help you make your goal reality!