PRI 2019 WRAP UP: 40,000+ PROCHARGED HP, WORLD RECORDS AND MORE!!
THE PROCHARGER BOOTH WAS JAMMED PACKED!
The best part is that we aren't just talking about the showcase of engines, or the record setting ProMod on display….we are also talking about all of YOU! This tradeshow is always our favorite to go to because we get to spend time chatting with our amazing customers, dealers, racers, and industry friends. If you didn't get to make it to the show and want all the supercharged details from Indy, keep on reading.
---
THE FASTEST CENTRIFUGAL SUPERCHARGED CAR ON PLANET EARTH!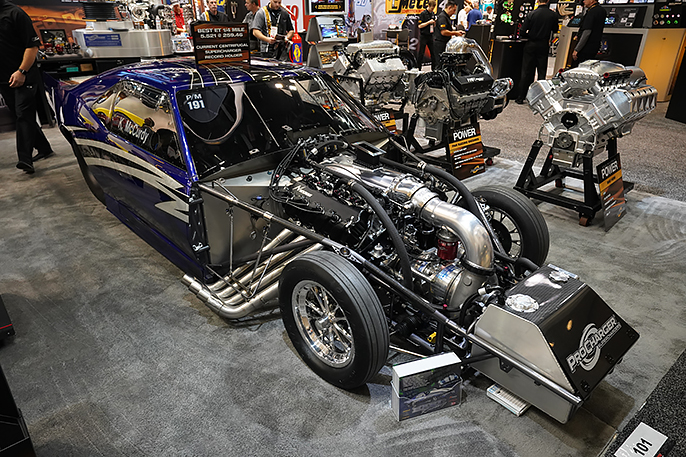 Heck, it might just be the fastest one in the whole dang galaxy, who are we to know. But what we do know is that Kevin McCurdy from the Hard Racing team put everyone on notice in the ProMod world when he swapped this Camaro from a roots style supercharger earlier in the year to a ProCharger supercharger system. Shortly after that swap, this car instantly started to dominate, getting quicker every pass, and "charging" its way to the winner circles. All puns aside, this Camaro didn't stop there…
Driving the wheels off this Tim McAmis built hot-rod, Kevin and the Hard Racing team stopped the clocks at [email protected] mph!!! That isn't only a fantastically fast number to run, it's the number which firmly placed this car in the record books as the fastest Centrifugal supercharged car around.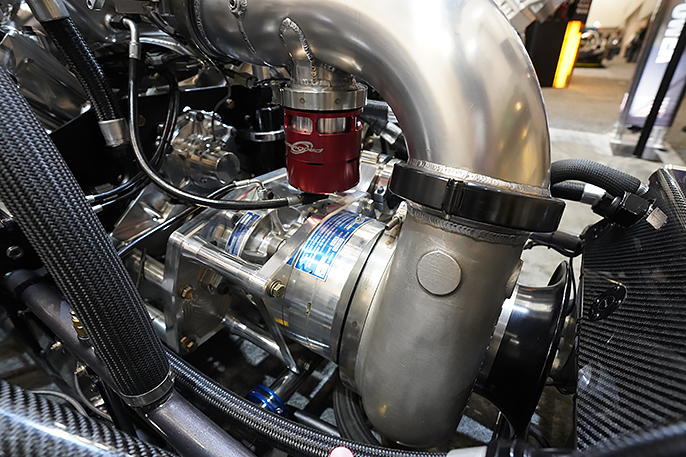 We all know it takes a LOT of horsepower to run that 259mph…so what's Kevin and Hard Racing secret to success? Well, their engine of choice is an all billet Noonan measuring 521 cubic inches, breathing cubic boatloads of air from a ProCharger F-3X-140 supercharger and ProCharger CrankDrive gear drive. This very combo is a power adder that has now become NHRA ProMod legal, which you can read about in our blog HERE. Or by checking out this awesome Drag Illustrated write up HERE, taking about the advantages over other power-adders.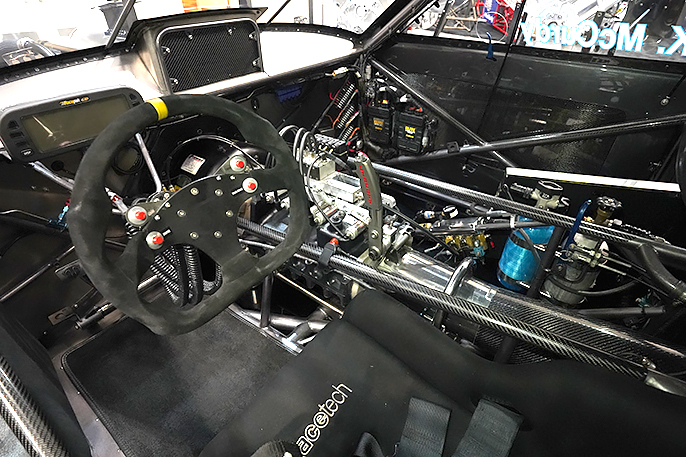 We wish Hard Racing and Kevin continued success in 2020, as they push this Camaro even faster!
---
BILLET BLOWERS, BILLET ENGINES, BILLET EVERYTHING!
Having an all billet engine on display is super cool, having two is even better…but what can be said about having FOUR on display? We don't even have the words to express the honor it was to have (6) of the baddest engines on the planet in the booth. Each engine was unique, and each from a different builder, which allows us to easily say that we had a little something for everyone. In no particular order, we will give some details on these supercharged mills.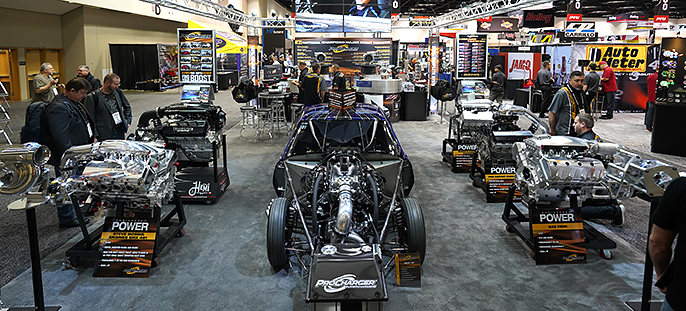 STEVE MORRIS ENGINES SMX 481
This engine features 540″ of water-jacketed block and heads, for limited street use. This particular engine was built for Matt Frost and his Nova known as "HULK." Matt is a veteran to both NoPrep Kings and Rocky Mountain Race Week.
ProCharger F-3R-140
ProCharger CrankDrive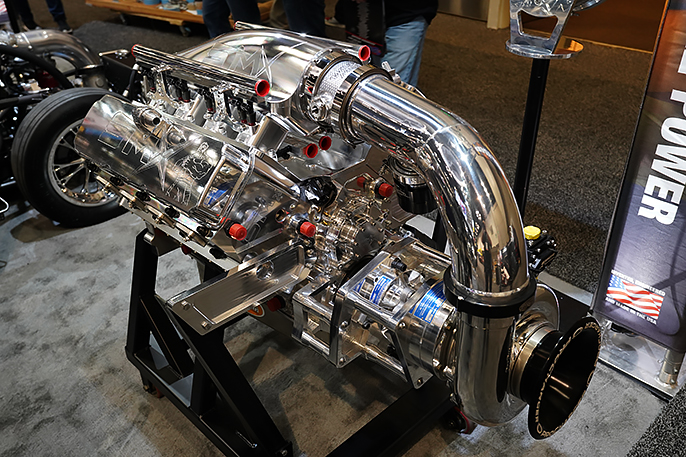 AJPE RAISED CAM HEMI by PROLINE RACING
Anyone that has followed PDRA this year will know this engine. As it was the first to power into the 3.50's in ProBoost with Randy Weatherford behind the wheel. This 564″ engine also became the winner of the World Street Nationals this year.
ProCharger F-3X-140
ProCharger CrankDrive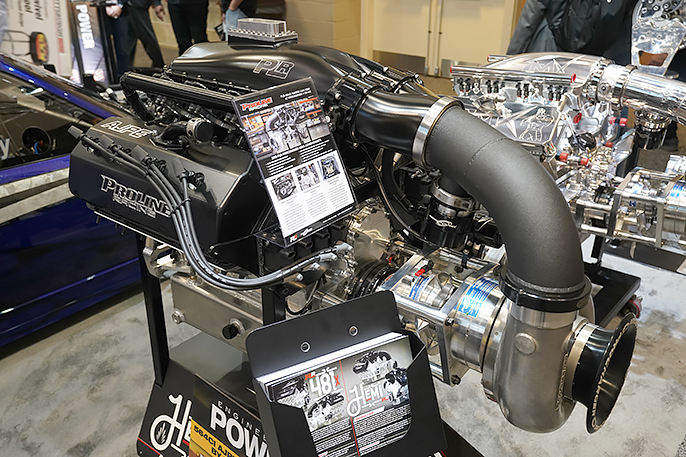 THE BIG BAD BAE HEMI
This stunning engine comes from Brad Anderson Enterprises and displaces 521 cubic inches. It features TA1X BAE cylinder heads and is capable of 3,500+ horsepower.
ProCharger F-3X-140
ProCharger CrankDrive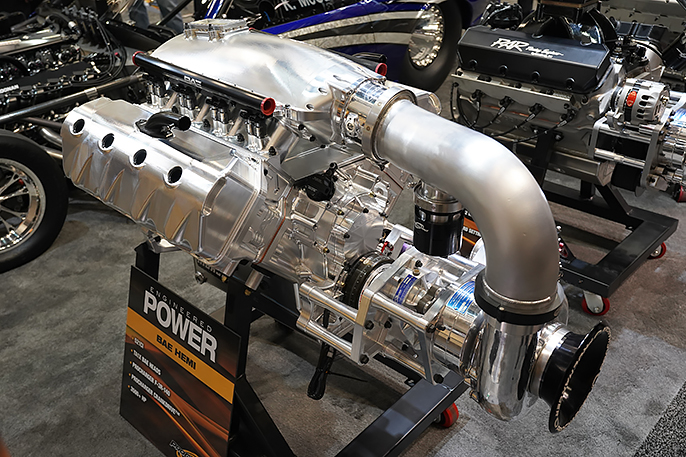 PAR RACING ENGINES BIG BLOCK CHEVY
This 2,500+ horsepower engine combo is based on a 557 cubic inch big block chevy design. Which has proven itself by setting the record for the fastest blow-through carburetor. With an ET of 3.67 in top dragster and 3.80 in Top Sportsman.
ProCharger F-3R-121
ProCharger Reverse Belt Drive System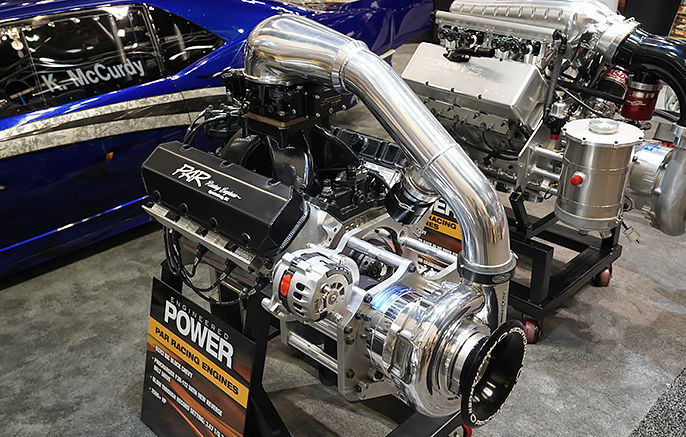 SONNY'S RACING ENGINES SMALL BLOCK
This artistic work of billet was created for "Chuck 55" to race in the No Prep Kings series. Coming in at 525 cubic inches, it features VED/Sonny's billet block, heads, and intake.
ProCharger F-3R-136
ProCharger CrankDrive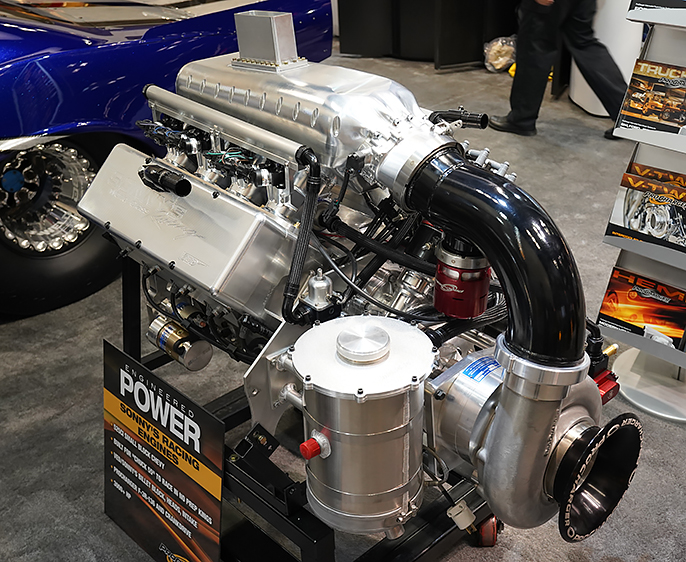 ---
WINNERS, CHAMPIONS AND MORE, IN AND OUT OF THE BOOTH:
This year we were nearly speechless to celebrate all the accomplishments of our racers… to the tune of 129 victories, 25 national records held, 82 runners up, 98 number 1 Qualifiers.. and most importantly 21 National Championships and major event wins! And even more, we loved that some of those amazing drivers and teams could make it by the booth. In no particular order, here are just a handful.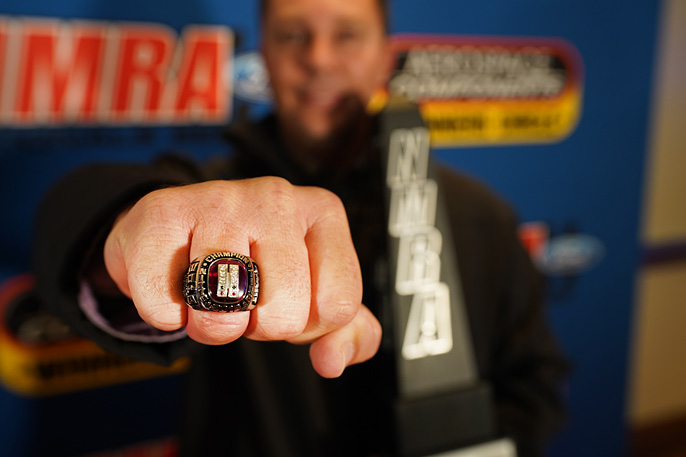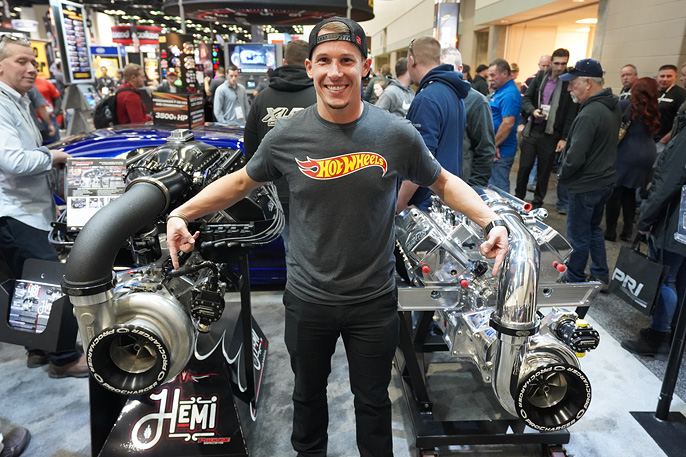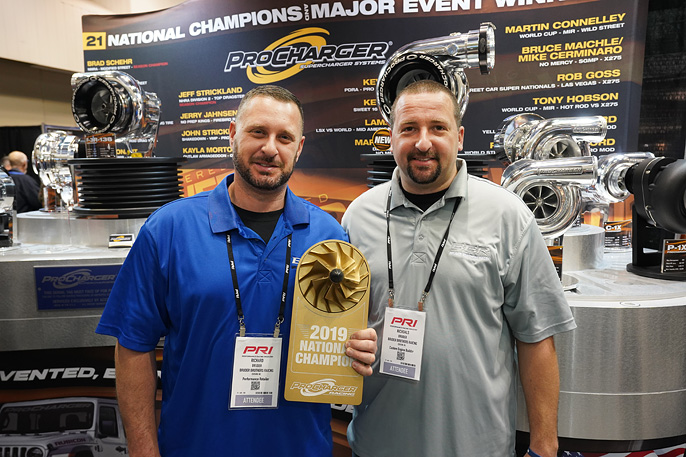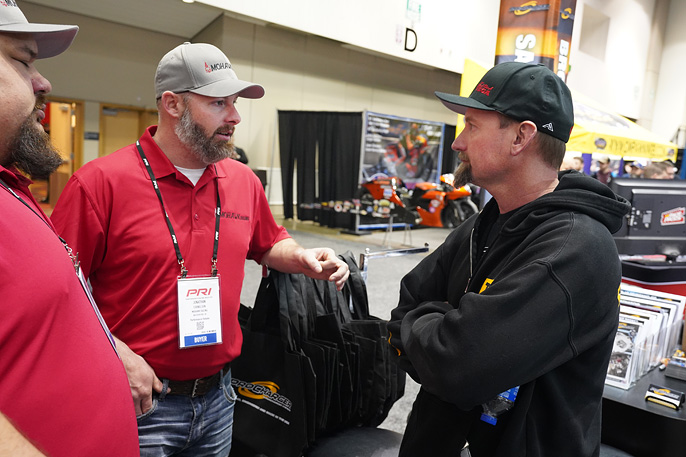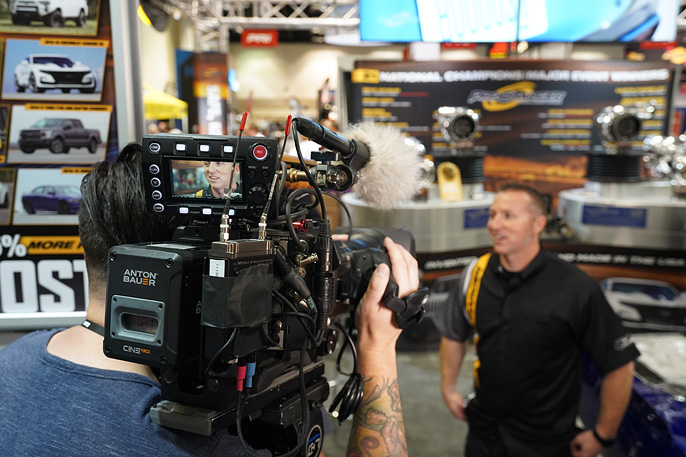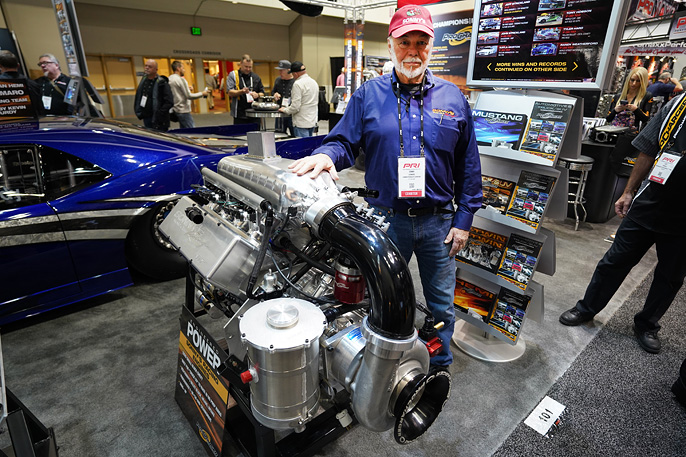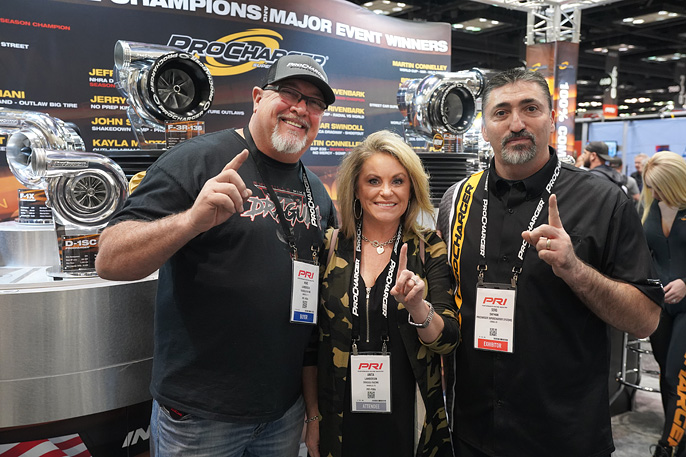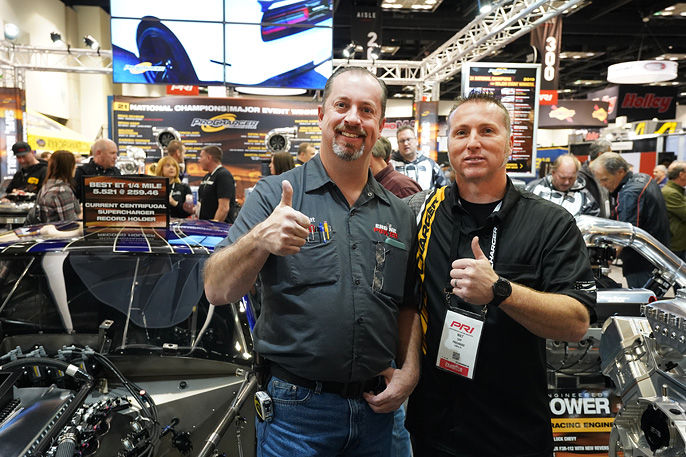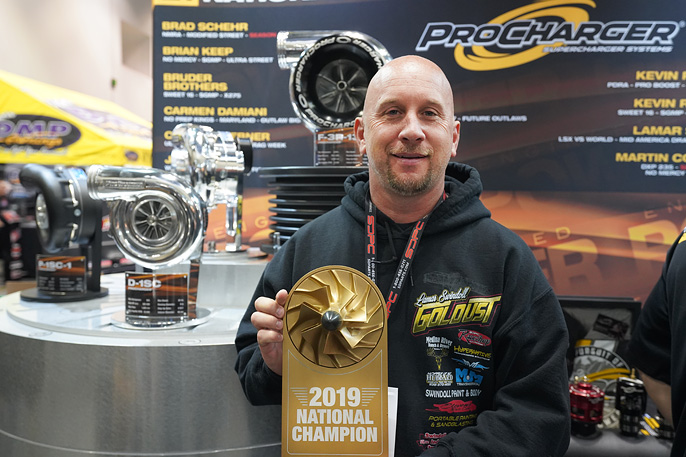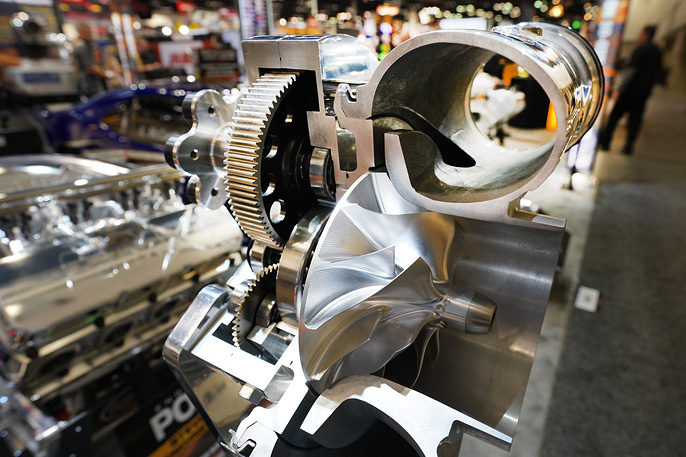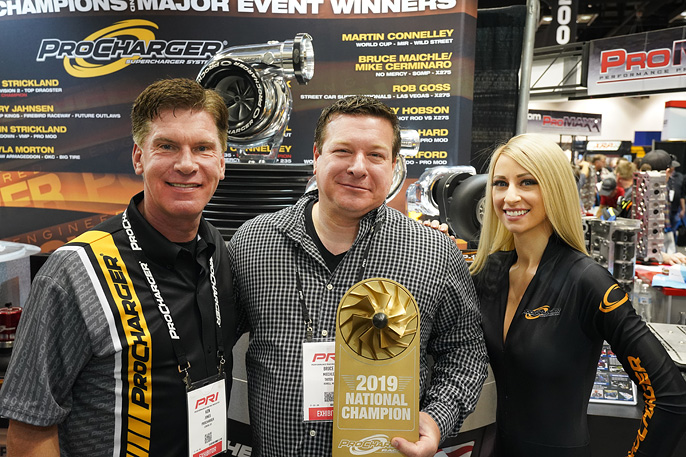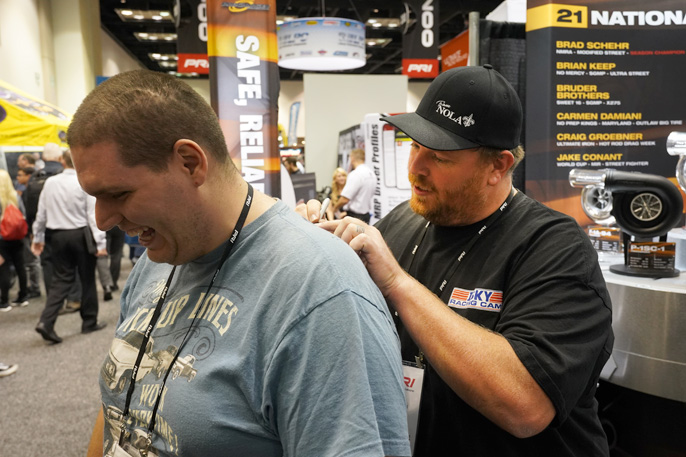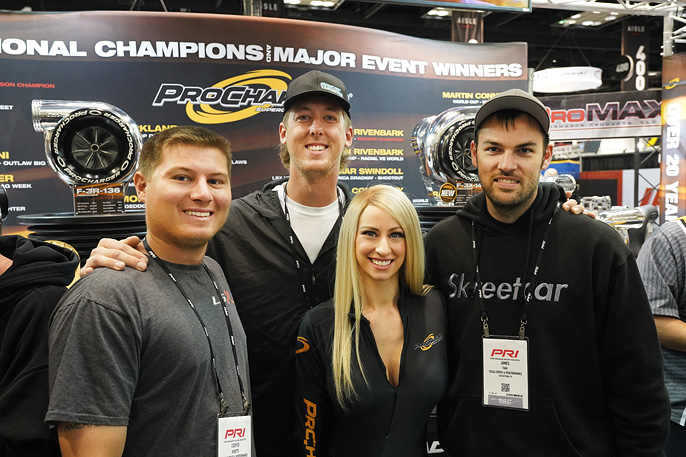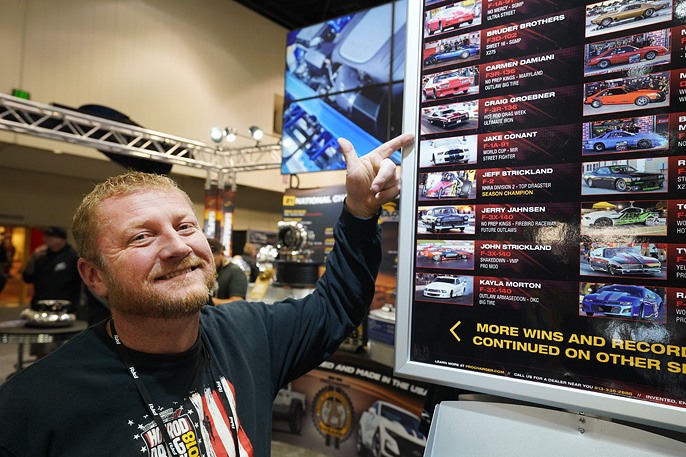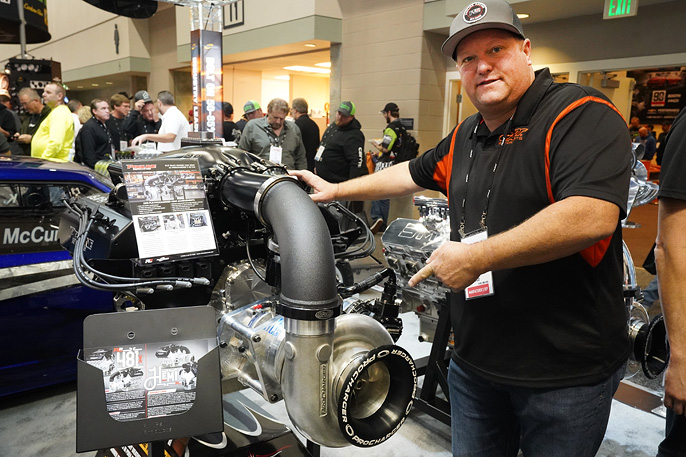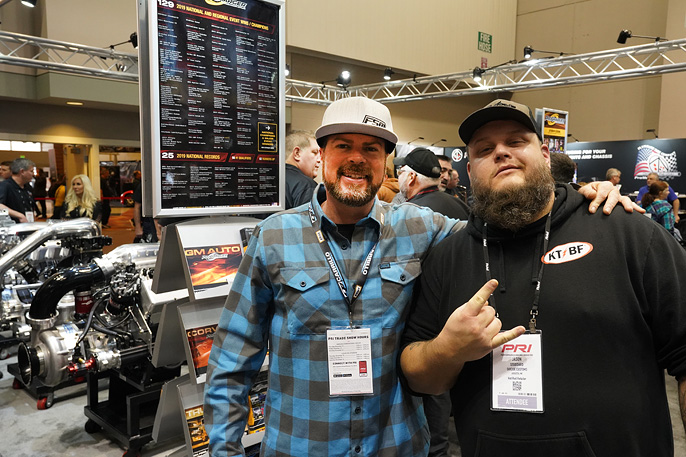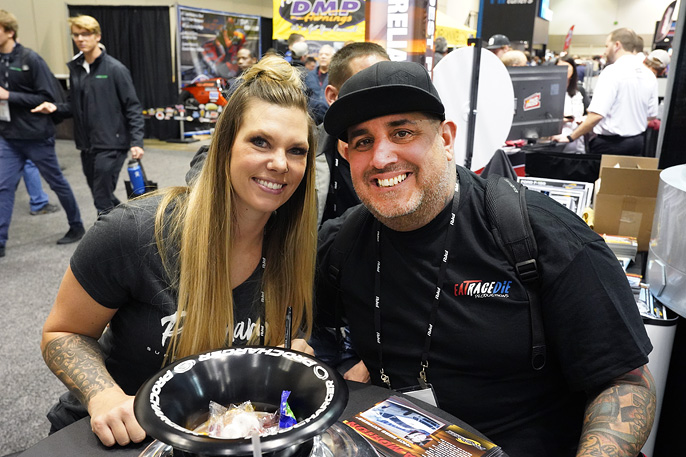 PROCHARGERS WERE VIRTUALLY EVERYWHERE YOU LOOKED AT PRI:
From cars built on television shows to some of the most wildly painted dragsters around…we found a little bit of everything rocking ProCharger boost. There is virtually no WAY we could put all the images here, so please check out a handful of these images, and then click on the full album by clicking HERE, or the image below.
---
READY TO SUPERCHARGE YOUR 2020 RACING TEAM?
We welcome you to contact our offices Mon – Thur 8am – 6pm (Fri 8am – 5:30pm) CST at any of the following methods. Our sales and tech staff will be happy to answer any questions you might have about boost, so do not hesitate to ask! Thanks for reading.
Phone: 913-338-2886
Sales Email: [email protected]
Tech Email: [email protected]
Racing Email: [email protected]
BONUS CONTENT, VIDEO COVERAGE FROM THE BOOTH: