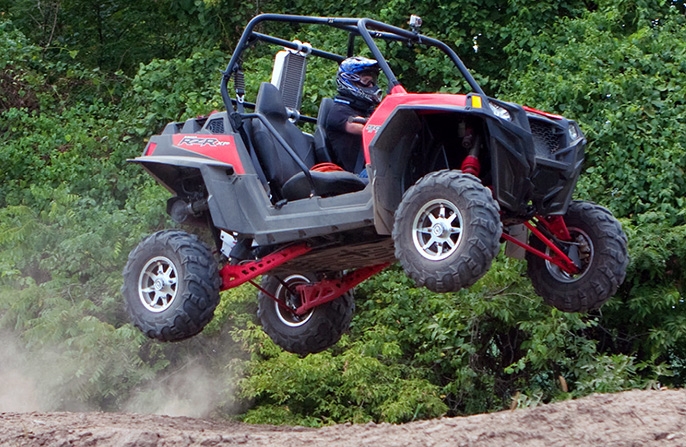 2012 POLARIS RZR XP 4 900
| DESCRIPTION | BOOST | HP GAIN | INTERCOOLER |
| --- | --- | --- | --- |
| High Output Intercooled System with A-1R | 6 psi | 45-50% | RZR |
| High Output Intercooled Tuner Kit with A-1R | specify | specify | RZR |
POLARIS + PROCHARGER = THE POWER OF TWO INDUSTRY LEADERS
An Intercooled ProCharger system delivers industry leading performance, durability and ease of installation for your Polaris RZR XP. Running just 6 psi of intercooled boost, with the coolest charge temperatures available, ProCharger produces a 45-50% increase in power resulting in a 1 second improvement in 0-40 and 3.5 second improvement in 20-70 mph performance. Unlike other forced induction offerings, this is a true bolt on, designed to run pump gas with stock compression and no engine modifications.
The ProCharger system is easily installed in 4-6 hours with simple hand tools, and features a neat, clean installation and OEM appearance. Instant power is produced, with no turbo lag and no exhaust heat transfer. This design works well with other bolt-ons such as exhaust, and ProCharger's patented self-contained oiling means no risk of engine oil contamination. Cooler charge air temperatures produce not only more power and better engine longevity, but also consistent, repeatable performance–even under extremely demanding conditions. This innovative new supercharger system is now available from ProCharger, the world's leading aftermarket forced induction company.
2012-11 RZR XP 900 AND 2012 XP 4 900
45-50% increase in power
1 second improvement in 0-40
3.5 second improvement in 20-70 mph
The ProCharger A-1 is the world's most compact, self-contained gear driven supercharger
A highly-effective air-to-air intercooler is integrated into the system design
Cooler air = best-in-class power and engine longevity
Supercharger systems also provide outstanding "altitude compensation"
Designed, manufactured and serviced in the USA
FIND A DEALER NEAR YOU
Looking to make a purchase or a shop to install? We have a large group of dealers ready to serve you with your ProCharger needs. Click below to find a dealer near you!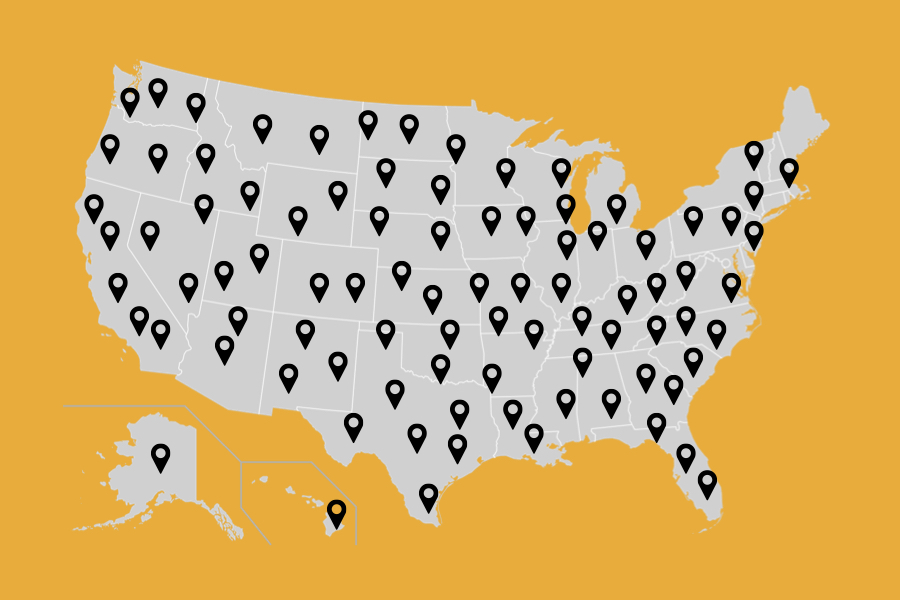 PRICING
Contact ProCharger for current pricing.
Get a Catalog
Our catalogs feature much of this detail. You can either download a copy or have one mailed to you free of charge.
SPEAK TO AN EXPERT
Click to contact our sales staff or email us if you need any help. We will be happy to assist you with any questions you may have.
Mon – Fri 8am – 5:30pm CST
Phone – (913) 338-2886
Sales Email – [email protected]
EMISSIONS COMPLIANCE
ProCharger offers Executive Orders for Emissions Compliance (EO) from California Air Resources Board (CARB) for many of our most popular car, truck and SUV applications. If you live in California, we can only sell you products with EO certification. Check out our full list of EO offerings.