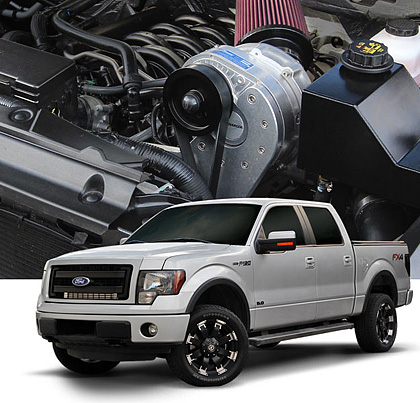 NOW SHIPPING! 2011+ FORD TRUCK SYSTEMS
The wait is finally over–bolt HUGE power gains and the coolest charge air temperatures onto your 2011 and newer Ford F-150 with a ProCharger Intercooled Supercharger System. When Ford decided to drop this proven 5.0L power plant into the F-150, it was only a matter of time before owners would want to start making serious HP with them. There is no better way to do that than spending an afternoon in the garage bolting on up to a 65% power gain with a ProCharger system.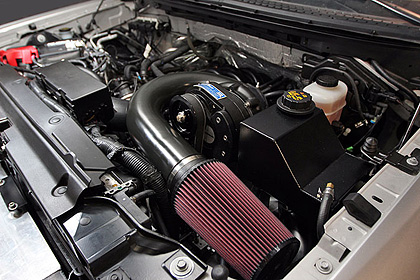 What does 65% more power feel like? Well lets just say your next purchase may end up being a set of bigger/softer tires to try and harness the extra power. These 2011 F-150s feel like total animals when 8-9psi of boost is introduced, so much so that you would think the motor is twice the size. When used with towing, climbing grades becomes easy, and passing becomes fun (showing off other trucks, what these these new F150's can do with a little boost in them.)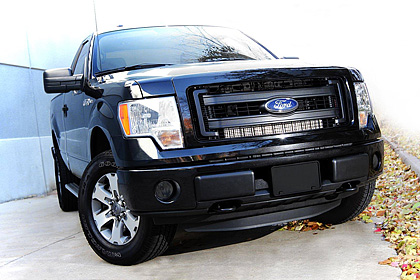 ProCharger started off this F-150 system by building on our already proven Mustang 5.0L supercharger system. For years the Mustang system has been powering cars to unbelievable power numbers, fantastic E/T's at the track, and has a durability track record that can't be beat. So it was natural to keep that in mind when designing the F-150 system, and adapt it to use with the truck platform.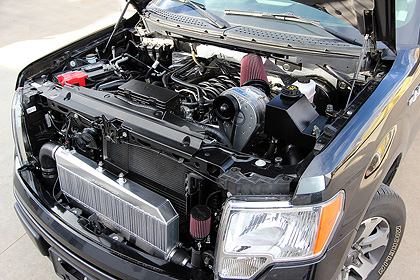 One thing we didn't forget is options, and room for upgrades in the future. Knowing that the power potential for these 5.0L Coyote motors is amazing, we designed the F-150 system to be scalable for those wanting to upgrade to higher hp levels–a dedicated belt drive system is used to ensure the best belt wrap and power transfer possible to the supercharger, and two different air-to-air intercooler options are available depending on your desired power level. There are also two different supercharger inlet options, with multiple head units available to choose from. With all of these options, we can't wait to see the different combinations of ProCharged F-150's start hitting the street, track, and trails.
High Output Intercooled System is offered at 6-7psi and power gains up to 55% (w/supplied tuning) *91 Octane
Stage 2 Intercooled System is offered at 8-9psi and power gains up to 65% (w/ supplied tuning) *91 Octane
Please contact us at 913-338-2886 for more details, or your local ProCharger dealer. Or CLICK HERE for more details!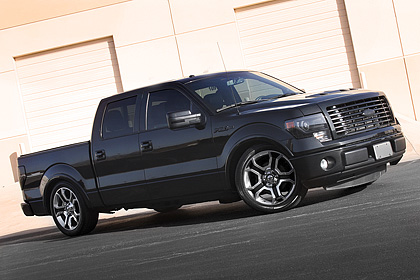 On other F-150 related news, ProCharger is happy to announce that 2014 Ford F-150 Raptor Systems are also now shipping! The systems boost level of 8-9psi and power numbers up to a 60% gain have carried over from the previous years, as have all available options. So if you got a 2014 Raptor in your driveway looking for more power, call us at (913) 338-2886 to get in touch with your nearest ProCharger dealer.