PROCHARGER IS LOOKING FOR A MOTORSPORTS MANAGER
JOIN A WINNING TEAM
Are you an accomplished racer, winning race team member, or in a racer support role for a leading racing industry manufacturer? Do you have a strong mechanical background and a passion for motorsports? Then this job is for you!
As an ambassador for ProCharger at race events and the racer relationships builder, this is a dream job for the right individual. Travel to key races around the country, where you will support the race teams running ProCharger products and build ProCharger brand awareness. Here is a glimpse of the ProCharger motorsports world: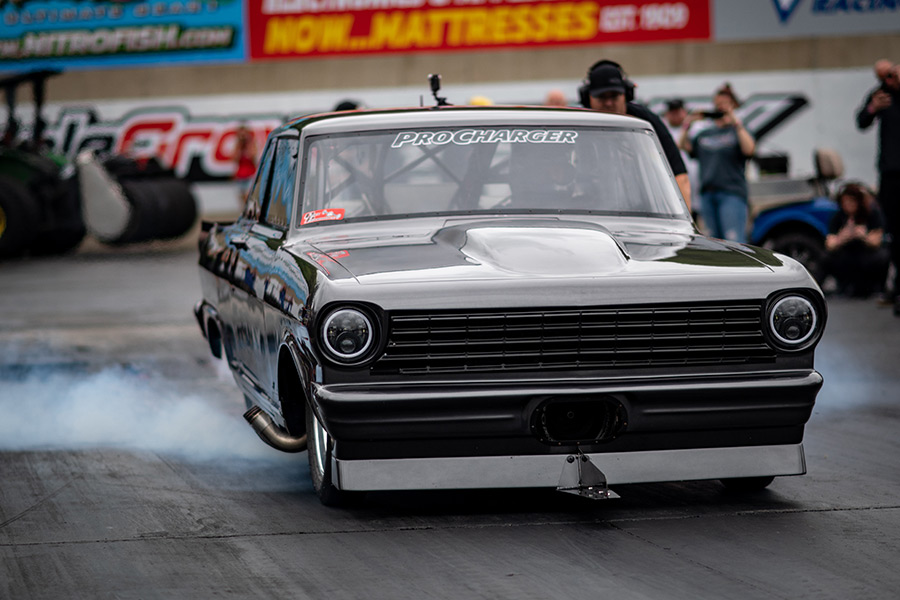 ProCharger is a company dedicated to winning, both on the track and in our day-to-day operations. We have several high impact positions to fill at our Kansas City headquarters campus and our San Francisco Bay Area office, and this motorsports position is a rare opportunity. Join us today!
ARE YOU LOOKING TO "SUPERCHARGE" YOUR CAREER?
Perhaps the motorsports position is not up your alley. Don't worry, we are growing and hiring for several roles. We are seeking talented and motivated individuals who are looking for a new challenge and want to join a company that is just as passionate about the aftermarket high performance industry as you are!
KNOW SOMEONE LOOKING TO "SUPERCHARGE" THEIR CAREER?
It could be a friend, a neighbor, and acquaintance, or maybe even a relative that might have the skill set we are looking for. ProCharger has a proven 25+ year track record of industry leadership, as well as a highly experienced and helpful team.
OFFICE LOCATIONS IN KANSAS CITY AND SAN FRANCISCO
Kansas City (Headquarters Location)
Located right in the center of the country, Kansas City is home to winning BBQ, Baseball, Football and BOOST! The Kansas city metro area has a population of 2.1 million, and offers the activities and benefits of a larger city while delivering high qualify of life and a very affordable cost of living. ATI is located on the southwest side of the KC metro area, in the city of Lenexa. So check out some of these awesome job openings we have listed below. Click on each job for a full description and an easy application process.
Mill Valley, CA
Located 15 minutes north of San Francisco and just 20 minutes from beautiful Sonoma Raceway, ProCharger's newest office has several open positions as well. Click on each job for a full description and an easy application process.
A GREAT PLACE TO WORK, WITH AMAZING BENEFITS
We aren't just talking about the benefit of working around the latest sports cars, bikes and boats either–ProCharger offers generous vacation and holiday time off, health, dental, and vision insurance, as well as performance bonuses and a standout 401k plan.