ITS SUPER BOLT-ON WEEKEND: AND EVERYONE WINS!
SO LET'S BE HONEST, THERE IS A BIG GAME THIS WEEKEND.
And you might not be thinking about how that relates to superchargers and boost, but follow us on this. ProCharger is proud to have two locations to best serve our customers and help "Bolt-on" the most horsepower that money can buy! Plus, it just so happens that both our offices are in the same cities as the players in this weekend's BIG GAME!
If the Kansas City team wins –
All of our amazing staff at the Kansas City ProCharger campus will be jumping up and down, as we couldn't be more proud of this KC football team and their dedication this season.
If the San Francisco team wins –
Well, then everyone in our Mill Valley branch office will also be jumping up and down for joy, cheering on their amazing San Fran based team, that has also had a spectacular season.
BUT THE REAL WINNER OF THE "SUPER BOLT-ON" IS YOU!
Because no matter which one of these ProCharger office teams is celebrating victory…they are still dedicated to manufacturing the very best Superchargers on the planet. And by combining super easy installation, with the best power gains per pound of boost, you end up with what can only be described as a "Super-Bolt-On" if we must say so ourselves.
From the amazing engineering and manufacturing here in the USA, to the Championship winning and record-holding racing Superchargers, and Emissions legal systems for the streets,…in the end, the real winners are our amazing customers!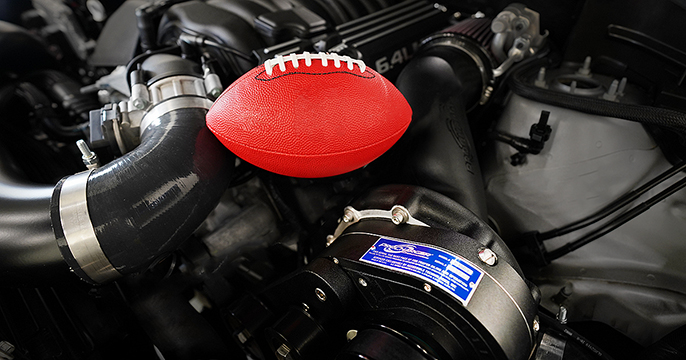 GET YOUR SUPER BOLT-ON MARATHON GOING NOW!
By dropping our sales staff an email HERE. We have an amazing staff of sales and tech folks ready to talk superchargers with ya!
Phone – (913) 338-2886
M-F 8:30am – 5:30pm CST
Sales Email – [email protected]
Tech Email –[email protected]