HEMI ENGINES AND PROCHARGER ARE A PERFECT MATCH
HEMI AND PROCHARGER, A MARRIAGE MADE IN HEAVEN!
ProChargers and Chrysler Hemispherical engines have always worked well together. Today's modern HEMI engines are masterpieces of engineering that make great power from the factory, and amazing power that will knock your socks off when paired with a ProCharger supercharger. These engines like a high efficiency supercharger with a good thermal profile, as well as a highly effective intercooler, for cool charge air and engine friendly boost. To ensure reliable power gains, a ProCharger system helps keep the engine operating cooler and further from the detonation threshold, compared to a top-mounted PD blower or exhaust-mounted turbocharger. ProCharger also produces the most power per psi of boost, allowing a conservative and safe boost level. Additionally, ProCharger produces the best drivability and overall power curve for HEMIs, given the strong torque and quick throttle response of these engines. And even better; 2020 model years are now shipping for all ProCharger HEMI systems, both 6.4 and 5.7!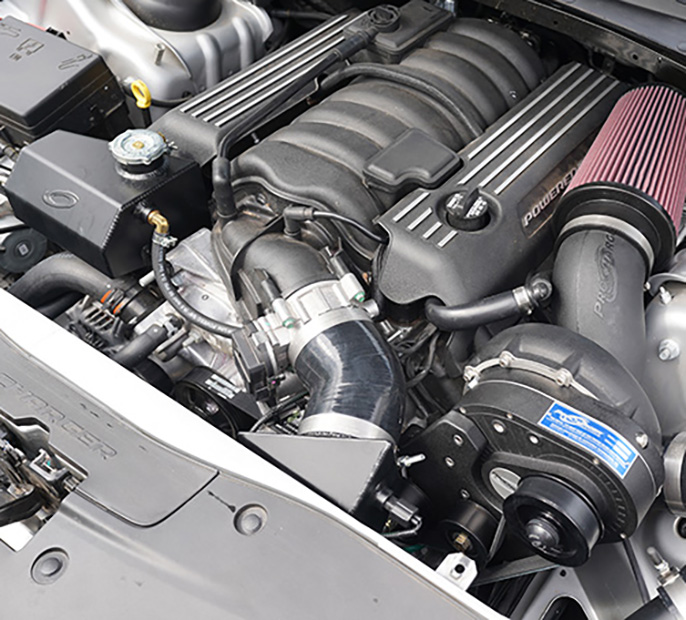 ProCharger was the first manufacturer to offer complete supercharger systems for 6.4L/392 HEMI engines. Our company leads the way again with power gains of over 215 HP possible on standard premium pump gas, putting the power output of the 6.4L (392) engines at more than 700HP. This rivals the Dodge Hellcat at a fraction of the price, with only 7 psi of highly efficient, engine-friendly, intercooled boost. Plus, we added an all new robust bracket system that works with the 392's new electric steering, and our air-to-air intercooler options have new revised tubing for an even easier installation.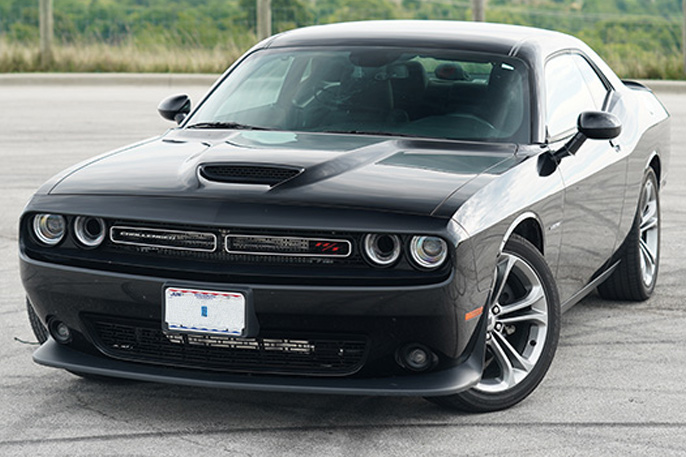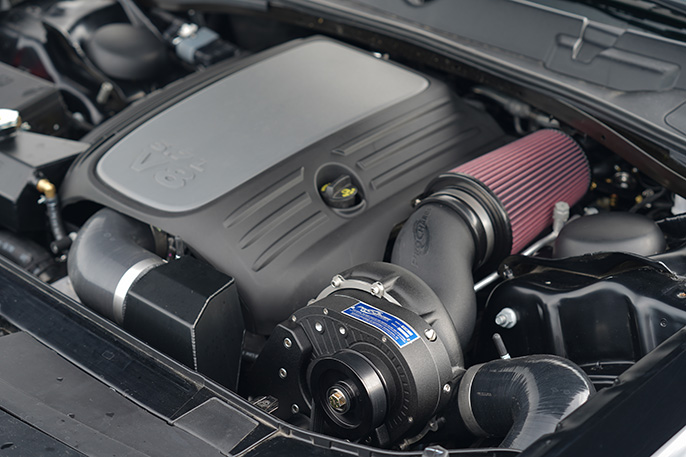 ProCharger's 5.7L and 6.4L Systems and Tuner Kits feature the industry standard P-1SC-1 ProCharger, with self-contained oiling, billet impeller and billet gear case standard. Systems and kits are available for 2006 to current Challengers (5.7 and 6.4 powered), 2006-2020 Chargers (5.7 and 6.4), 2005-2020 Chrysler 300Cs, and all years of Magnums.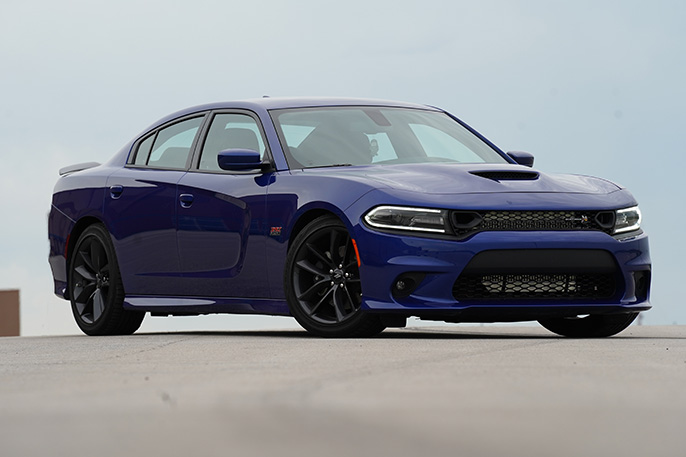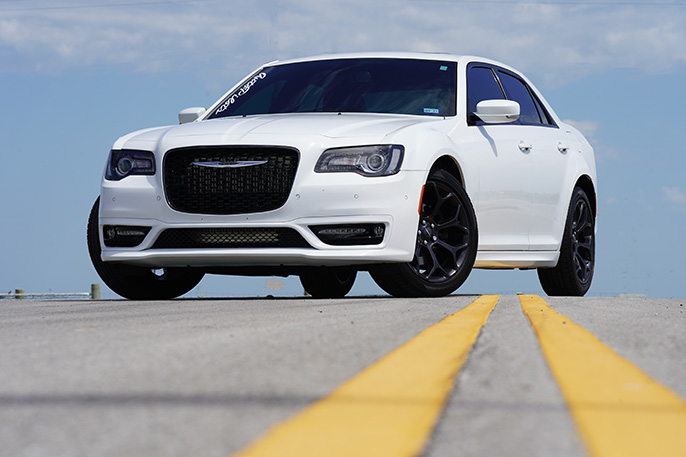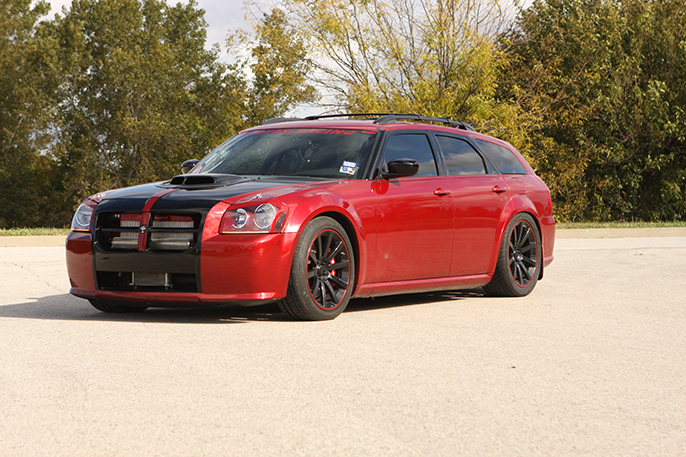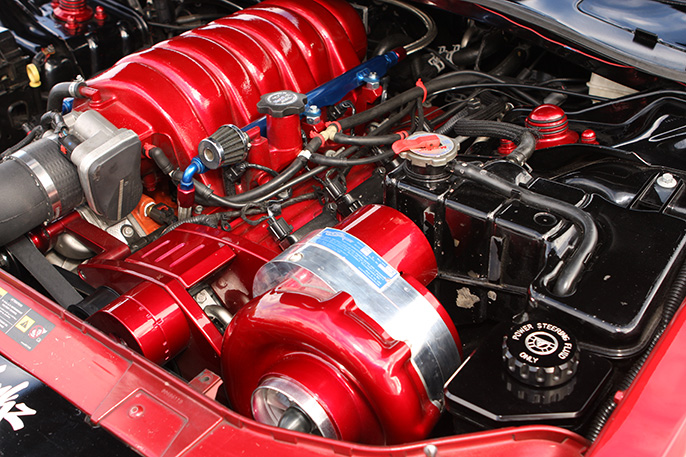 ---
TRUCKS AND JEEPS TOO!
That's right, we have ProCharger supercharger systems and kits for 1996-2020 5.7 and 6.4 HEMI-powered Ram trucks, including the 2019-2020 ETorque model, plus Durango/Dakota from 1997-2001 (5.9 and 5.2) and the 2018-2020 Durango SRT with the 6.4L engine. Continuing the love affair with the Hemi engines, we also have kits for the Jeep Grand Cherokees with the 5.7 (2011-2019), 6.4 (2012-2020) and even the 2006-2010 6.1L SRT8. And even though they don't have Hemi engines under the hood, we have superchargers for the 2012 to 2020 3.6L V-6-powered Jeep JT, JL, and JKs!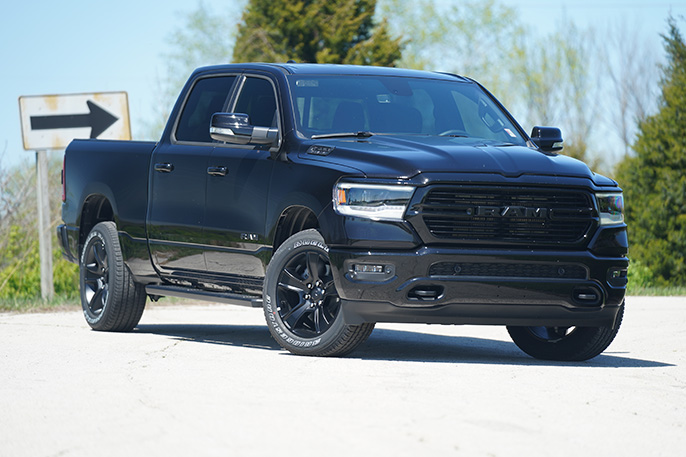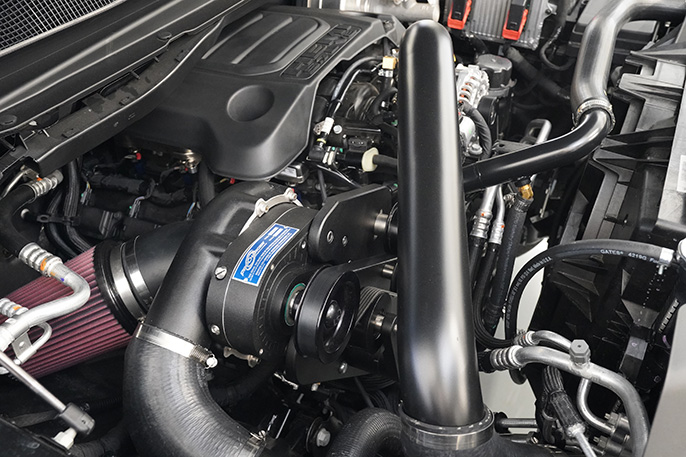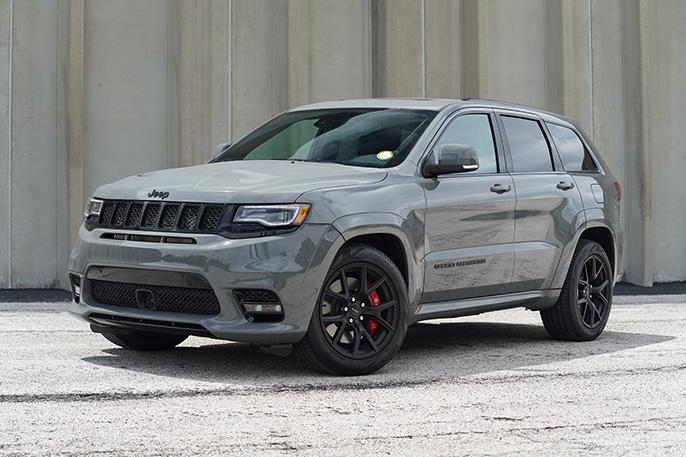 ---
THE RUMOUR MILL DISPELLED
We often hear comments, mostly on social media, that Hemi engines are brittle and susceptible to breakage under boost. That's just an oft-repeated "old wives tale." ProCharger has had great success boosting the various generations of Hemi engines. The key is controlling the boost pressure and charge air temperature, running good gas (91 or 93 octane minimum), and not allowing a third party to "tune" it. As long as you stick to those parameters, the Hemi will live forever in a supercharged application.
"Cooler air makes more power-period. With the ProCharger kit, those numbers jumped to 616.86 RWHP [otherwise stock 392 HEMI, automatic transmission, race intercooler] … and with just 7-pounds of boost." – Mopar Muscle
---
CALL OR EMAIL US FOR ALL YOU NEED TO KNOW ABOUT SUPERCHARGING THE HEMI
Give our sales staff a call or email us at the following contact methods below. Or you can click HERE to find a dealer nearby to help out with your vehicle. We will be happy to assist you with any technical questions about supercharger systems and the results you can expect.
Phone – (913) 338-2886
Mon – Frid 8am – 5:30pm CST
Sales Email – [email protected]
Tech Email – [email protected]