FROM NHRA TO NOPREP: EVERYONE'S WINNING WITH PROCHARGER!
FROM LANDSPEED RECORDS, NHRA WINS, AND EVEN NOPREP:
It's almost mind-bending the amount of $$$$ the ProCharger racers and teams are winning since our last racing update. These amazing drivers and crews are absolutely crushing it in this 2021 season. Before we go any further, we wanted to say that we are doing our best to keep up with all of the wins/records/accomplishments across the US and beyond. However, if you are running a ProCharger and want to share a success story with us, please send us a note at [email protected] so that we can get you added to our lists!
Other than that, we are going to dive into wins and records since the last racing update!
---
BACK-2-BACK WINS IN PRO MOD – FOR PROCHARGER RACERS!
We are sad that this was the last time this NHRA will have the Southern Nationals at Atlanta. However, we can't express our excitement in the office over the amazing results the ProCharger powered teams have done in Pro Mod. First setting the E/T record two races ago, and now back-to-back event wins…these F-4X powered racers are having a great 2021 season. So let's discuss the racers that have just posted the back-to-back wins.
JUSTIN BOND — ​WINNER PRO MOD
NHRA SOUTHERN NATIONALS
ProCharger F-4X-140
JOSE GONZALES — ​WINNER PRO MOD (Also record holder)
NHRA Gatornationals
ProCharger F-3X-140
---
DAVID FREIBURGER RESETS 37 YEAR OLD RECORD AT EL MIRAGE!
From David Freiburger…

"Did it! Got in my sixth and most difficult and important 200 MPH Club here at El Mirage Dry Lake in SoCal. This is hot rodding's oldest hallowed ground, and it's the record that means the most to me and the one Ive worked for the longest. I went 208.791 mph to smash a C/Blown Gas Coupe record of 200.681 that was set by Andy Granatelli in 1984.
The Turks and I have been after this for a long, long time. It was an emotional and important ceremony here on the dirt when I got my hat. This only happens with a large crew of friends, and I have to thank Keith (who did 90% of the work this time) and Tonya along with Ed and Linda Van Scoy who are our two-decade support system. Thanks to Ish and Troy at Westech for a late night tuning this week, and to Steve Brulé for the 25 years of mentorship. I am proud to have assembled the engine myself with machine work by Dougan's. 1,000 rwhp from 347ci is thanks to Procharger, AFR, Comp Cams, JE Pistons, Cometic Gasket, and Holley EFI. We also had help from Ridetech and Baer Brakes. Huge thanks to all the board and volunteers of SCTA for all the guidance and courtesy throughout the event. This was like a homecoming. Awesome!"
---
THREE CLASS WINS AT OUTLAW STREET CAR REUNION!
The event known as "OSCR" has become the mecca of ultra-fast machines from around the US and the world. With the huge car counts on hand, just making it into the qualifying field is an accomplishment, then to take home the $$$ is just icing on the cake! We are honored to be the power adder for not one, not two, but three of the class winners at this amazing event!
Ken Quartuccio — Winner RvW
Outlaw Street Car Reunion
ProCharger F-3X-140
Mike Cerminaro — Winner X275
Outlaw Street Car Reunion
ProCharger F3R-102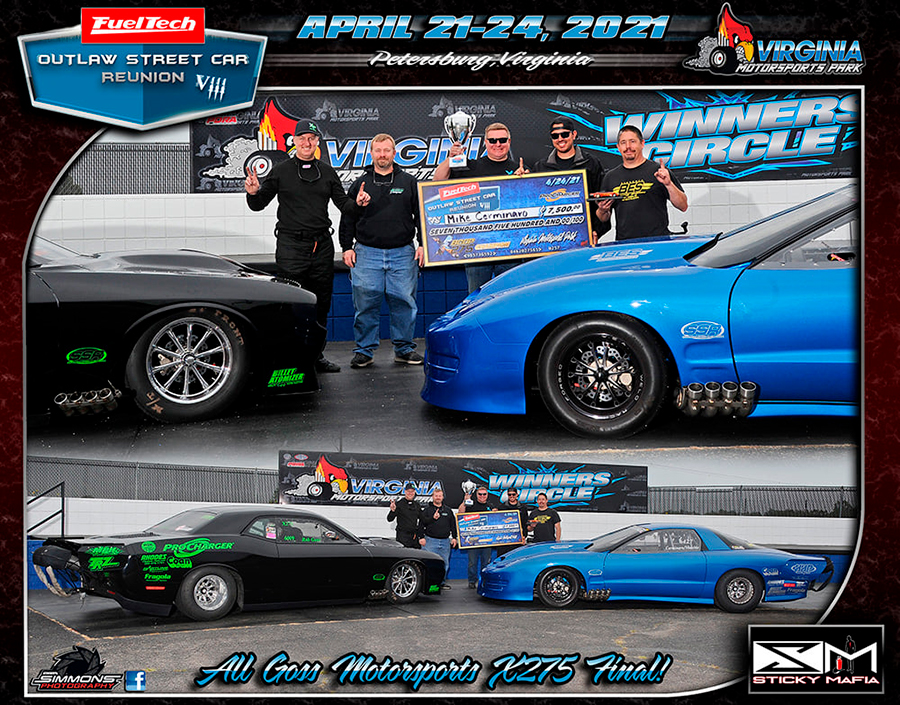 Manny Buginga — Winner Pro275
Outlaw Street Car Reunion
ProCharger F3X-140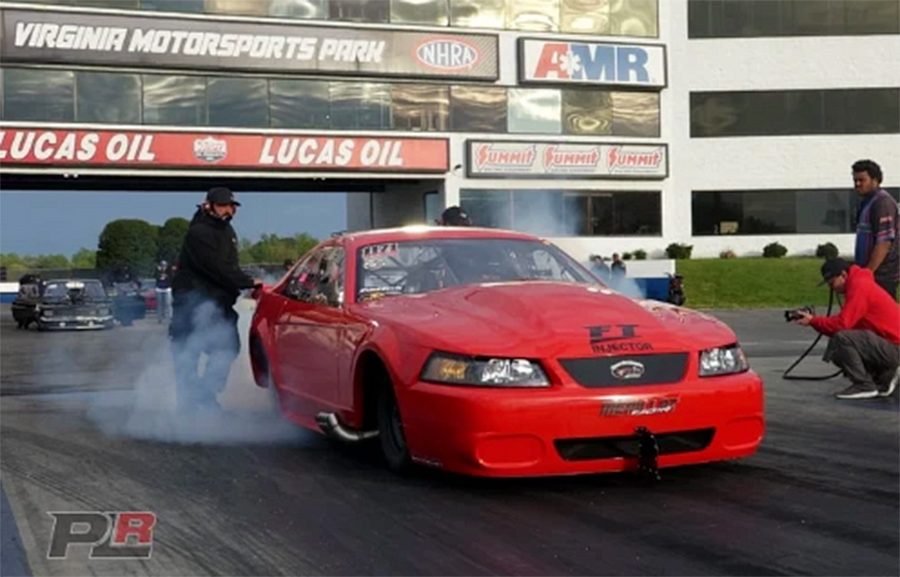 ---
THREE MORE CLASS WINS AT THE K.I.D. NOPREP EVENT!
ProCharger racers took home the wins for Big Tire, Small Tire, and even Modern. We all know that these cars all make more than enough power to overcome the track, so it's up to the drivers and the crews to dial these machines in, to go round after round. Well thanks to the consistency of the ProCharger supercharger, these following racers did just that…and walked away with all the $$$$
Rodney Weisser — Winner Big Tire
KID No Prep
ProCharger F3R-136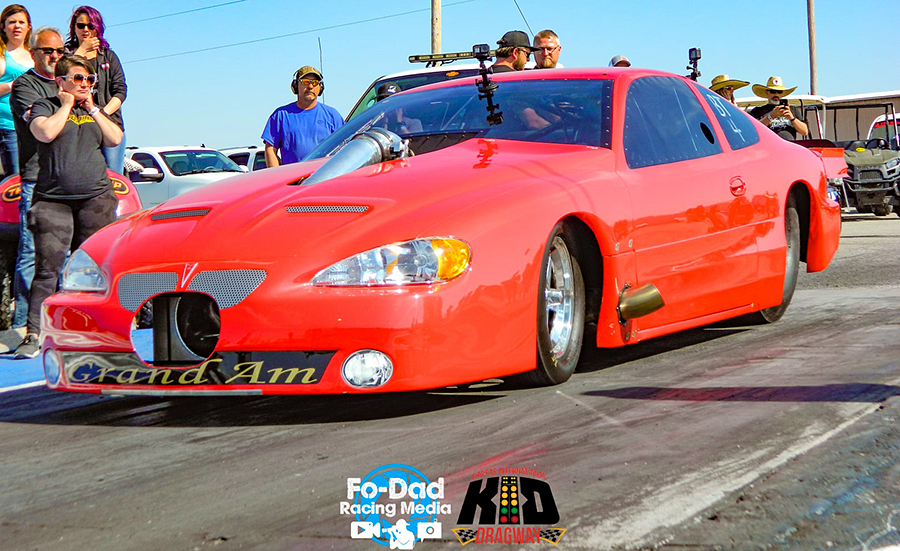 Brendan Mock — Winner Small Tire
KID No Prep
ProCharger F3R-121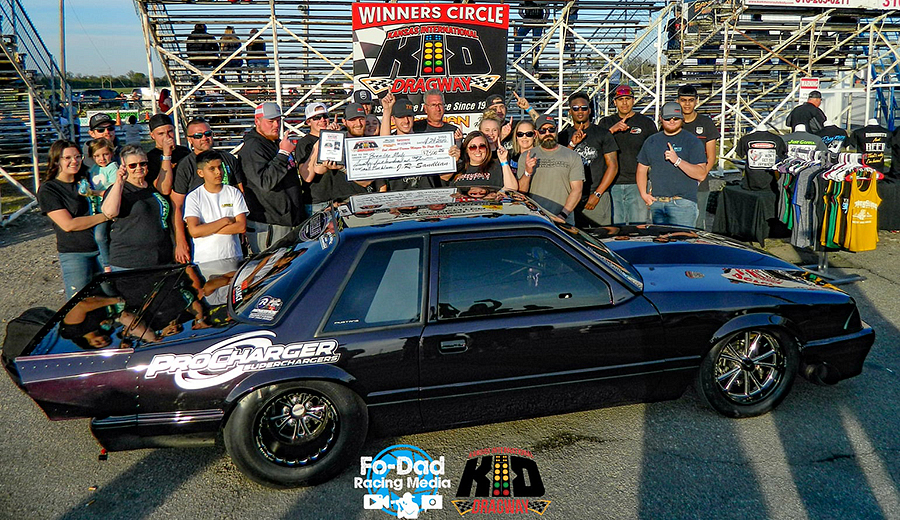 Melody Roberts — Winner Modern Class
KID No Prep
ProCharger F-1A-94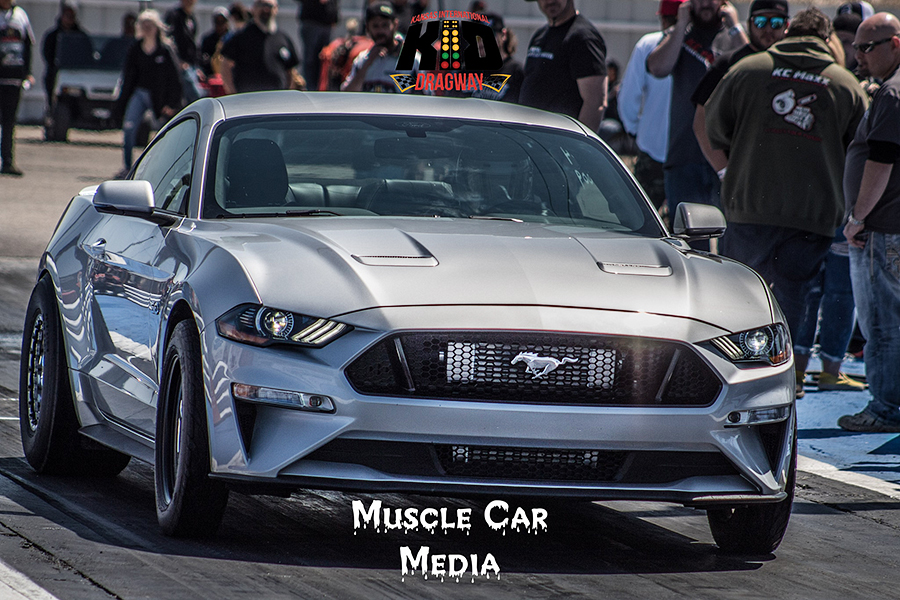 ---
THE LONG LIST OF EVEN MORE EVENT WINS!
Even though we have said it a few times now, it goes without saying from all of us here in the ProCharger office we want to say "Congrats" to all of the drivers and teams listed below. Each weekend, we all look forward to watching you all do battle, and even more so talking about the events Monday morning. So without delay, let's get into some more of these fantastic WINNERS!
Larry Strickland — Winner Top Dragster
NHRA Gatornationals
ProCharger F3R-112RD
Mauro Vitale – Winner Small Block Boost
Carolina N/T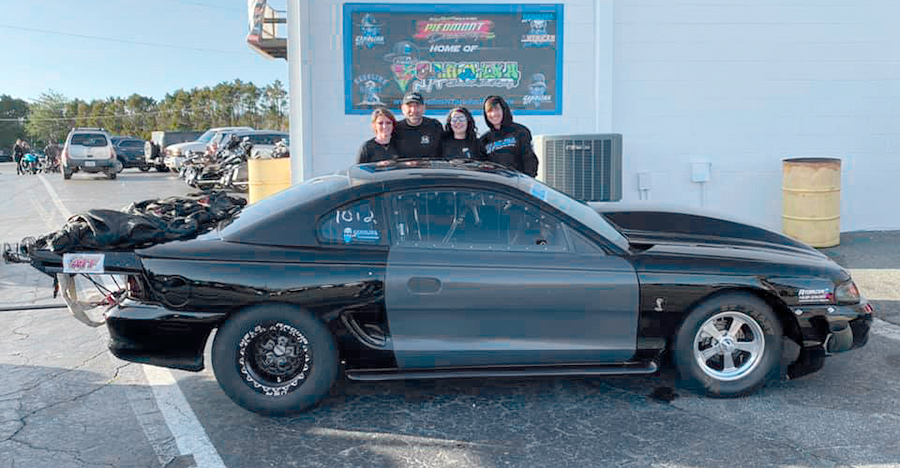 Stephen Barnett – Winner Limited 275
Radial Roundup
ProCharger F-1A-94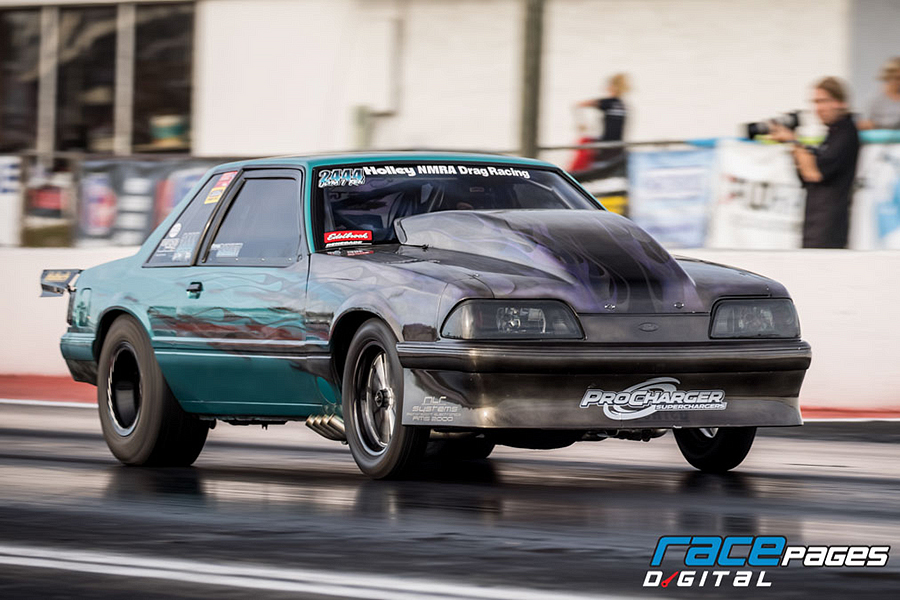 Ryan Martin — Winner Daily Driver
Thunder Valley
ProCharger F-1X
Brent Self – Winner Small Tire
US 90 Dragway No Prep
ProCharger F3R-136
Johnny Camp — Winner Pro Boost
PDRA – Galot
ProCharger F3X-140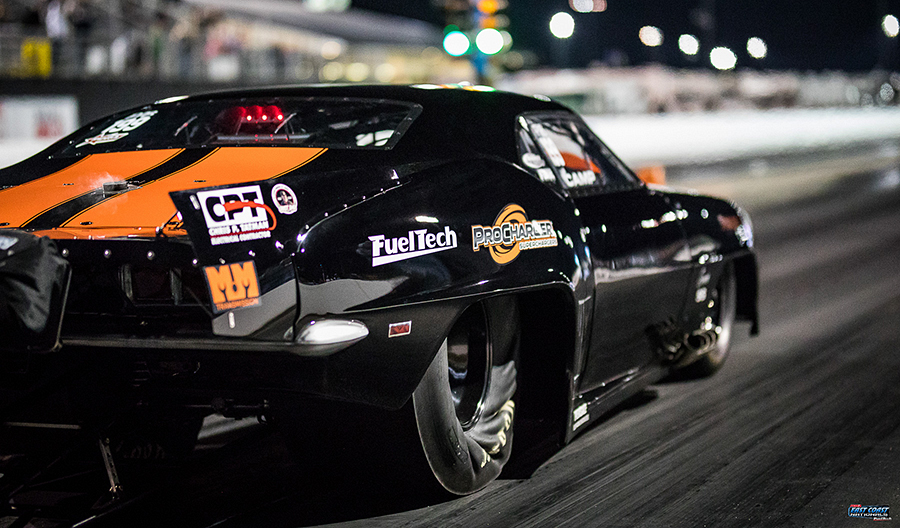 Michael White — Winner Top Dragster
PDRA – Galot
ProCharger F3R-112RD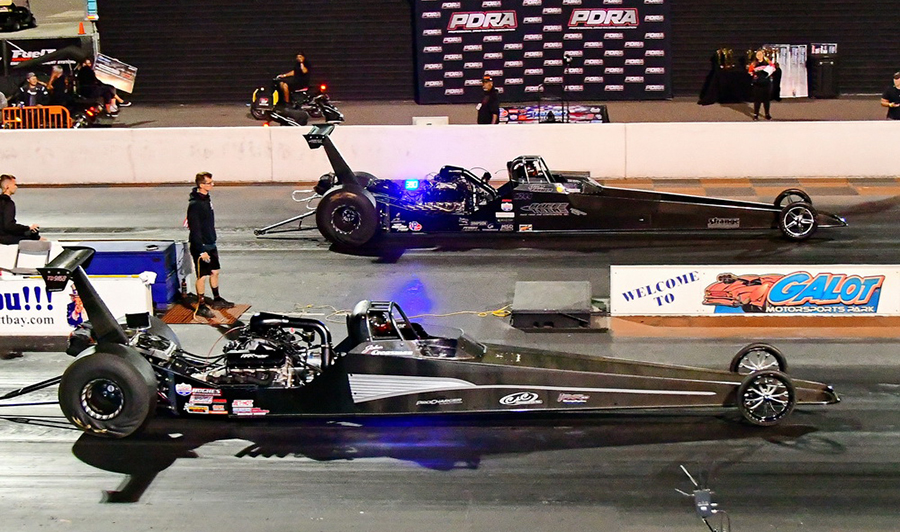 Ralph Hardesty — Winner Warriors Outlaw
MIR Door Wars
ProCharger F3R-136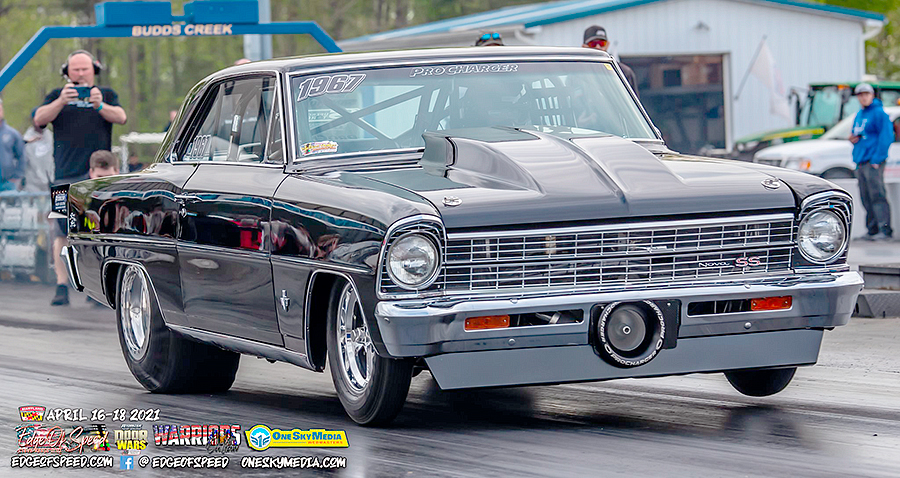 Jeff Connelly — Winner Top Sportsman
NHRA 4 Wide National
ProCharger F3R-136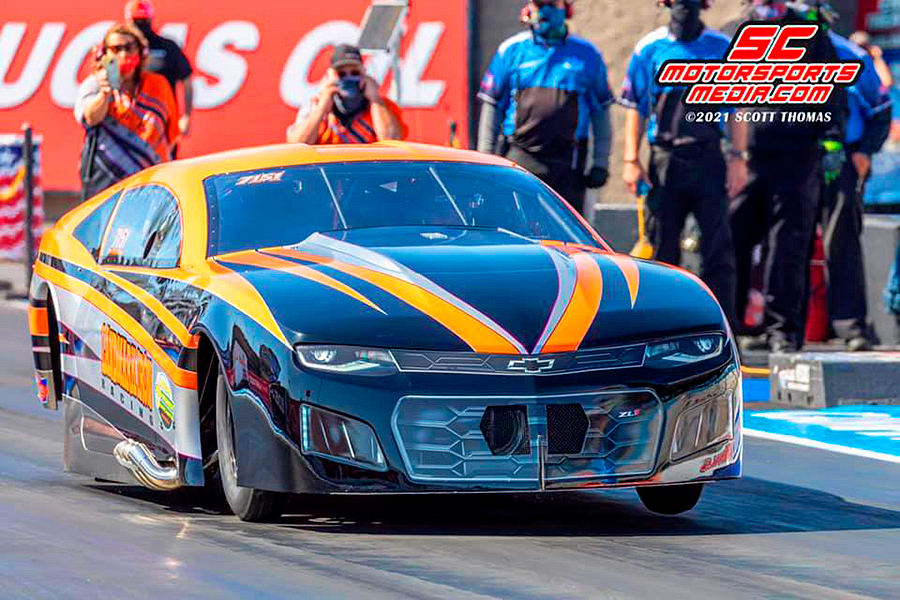 Terry Thompson — Winner Small Tire
Small Tire Chaos – Amarillo
ProCharger F3R-121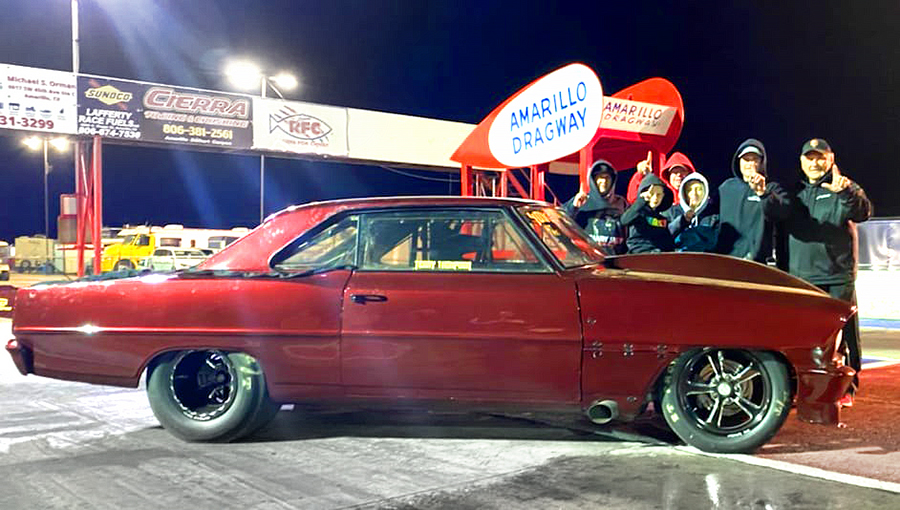 RECORDS SET SINCE LAST RACING BLOG UPDATE!
Jose Gonzales — Pro Mod Official Record 5.621
NHRA Gatornationals – Gainesville 3/14/21
Frank Marchese — First to the 5's
On a radial in Australia (¼ mile)
Luis De Leon — First to the 3.60's
Pro275 Sweet 16
Daniel Pharris — First to the 3.40's on radials 3.498 @ 212.73 ET Record
Sweet 16 – SGMP 4/3/21
Rob Goss — X275 Record 4.140 @ 172.12 ET
Sweet 16 – SGMP 4/3/21
Caleb Holt — ProStreet 6.451 @ 223.66
XDA – MIR 4/24/21
David Freiburger — C/Blown Gas 208.791 mph
El Mirage 5/1/21
Josh Baird — M/PBG – 166.328 ½ mile / M/PBG – 176.505 1 mile
ECTA – Arkansas 5/1/21
---
READY TO ADD SOME PROCHARGER BOOST TO YOUR PROGRAM?
Give our racing staff a call or an email at the following contact methods below. We will be happy to assist you with any technical questions you may have about our systems, and the results you can expect. Thanks for reading!
Phone – (913) 338-2886 M-F 8:00am – 5:30pm CST
Racing Email – [email protected]