FIRST TO THE 8'S! PROCHARGER-EQUIPPED 2011 5.0 MUSTANG
Street car or full-on drag race car, one of the performance benchmarks of any car is it's 1/4-mile performance. Whenever a new car is introduced to the market, it's literally a "race" to see who can be the first to accomplish some of these performance milestones. For the new 2011 5.0 Mustang, the race was on as soon as the cars started rolling out of dealers' showrooms.
The ProCharger R&D team was already hard at work on the 5.0 Mustang project in June and was the first aftermarket supercharger manufacturer to have complete intercooled supercharger systems available in August. Needless to say, many loyal ProCharger dealers and customers were lining up for their chance to make these cars really fly!
First Forced-Induction 2011 5.0 Mustang into the 8's!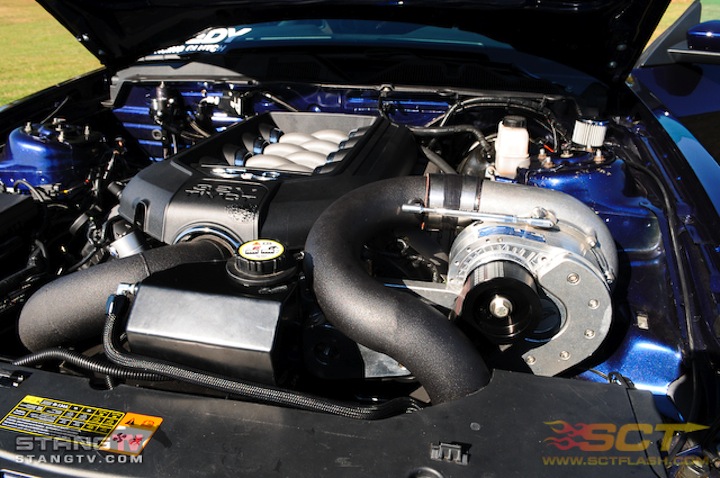 Starting out with a mildly-built 5.0L "coyote" engine, Evolution Performance's initial combination utilized a ProCharger F-1C supercharger and an air-to-air intercooler which proved capable of running mid-9 second passes. Taking the next step, Evolution then installed a ProCharger air-to-water intercooler and cranked the boost up to to 24 psi. The Evolution team had been "sneaking up" on the 8's with numerous passes in the very low 9's, including an amazing, bumper-dragging wheel stand at the NMRA Finals in Bowling Green, KY. Sustaining very minor damage, the Evolution gang was not to be denied, powering their way to their record-setting 8.89 second pass less than two weeks later at Atco Raceway in New Jersey. Check out the video below.
Congratulations to the crew at Evolution Peformance in Aston, PA on being the first forced-induction 2011 5.0 Mustang to race their way into the 8's by posting an outstanding [email protected] with a 1.28 60 ft time.
In addition to their full-on "race" 2011 5.0 Mustang (check out this StangTV feature), Evolution Performance also has an automatic-equipped 2011 5.0 "street" car that just happens to be packing the first ProCharger Intercooled Stage II Supercharger System for the new 5.0 Mustangs. This completely stock engined and ProCharged Mustang has already run a 10.65 on M/T drag radials.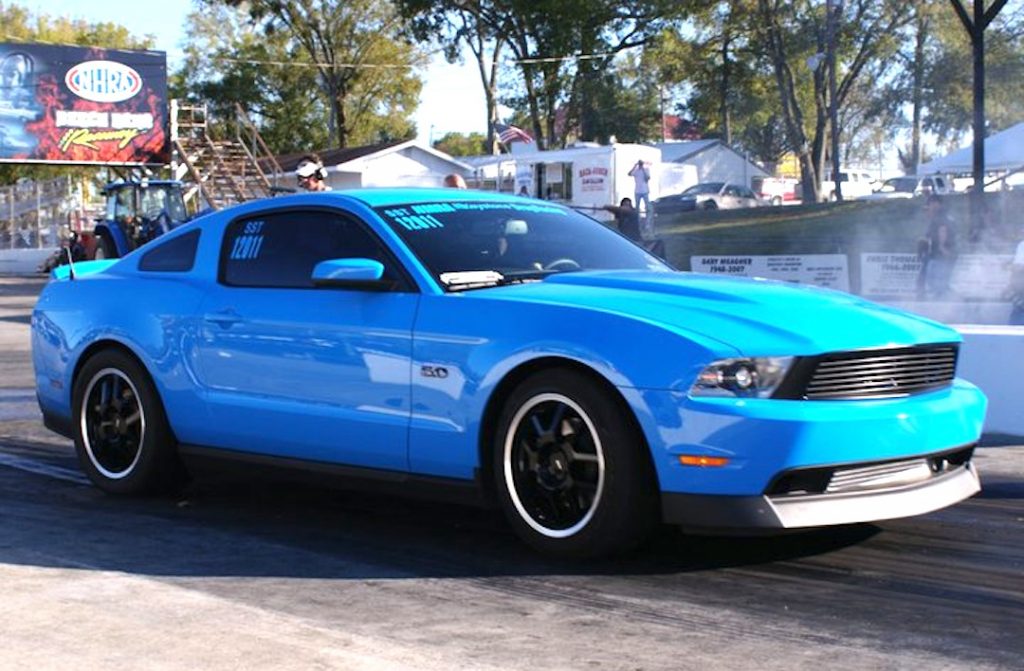 ProCharger Intercooled Stage II System
Watch the blog and the web site for additional information and availability on both street and race kits for the 2011 5.0 Mustang.