DON'T DELAY: PROCHARGER CASH REBATE PROGRAM ENDS DEC 17, 2010
There is STILL time left to save up to $250 on your ProCharger supercharger purchase! But don't wait too much longer… the ProCharger Cash Back Rebate program ends December 17, 2010.
Get Cash Rebates on more than 200 Systems, Tuner Kits and Race Kits!
This isn't some slimmed down list, oh no… there are more than 200 selected ProCharger systems, tuner kits and race kits that qualify for cash rebates. 2010-11 Camaro SS, 2011 5.0 Mustang, 2010 HEMI Challengers, C5 and C6 Corvettes, GM trucks and SUVs, Ford trucks, Dodge trucks… the list of qualifying systems goes on and on. Follow this link to download the Rebate Guide for a complete listing of qualifying ProCharger applications.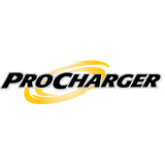 As always, if you have any questions or want to find the name and number of your nearest ProCharger dealer, give our Customer Service and Sales Team a call at (913) 338-2886, M-F, 8:30 AM to 5:30 PM central time.