CHAMPIONSHIP SHOWING AT PRI
For the 14th year in a row, ProCharger displayed at the world's largest racing products and technologies tradeshow: The Performance Racing Industry Show, held in Orlando, Florida November 29th – December 1st. The ProCharger booth saw record crowds checking out ProCharger's unmatched display of both street and racing products.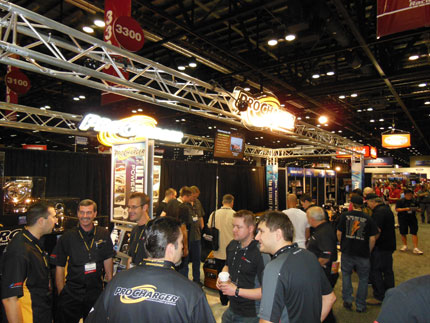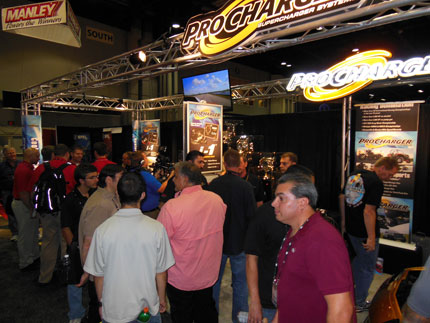 Also getting lots of attention in the ProCharger booth was a 2600+ HP '92 Camaro with a 477 cu. in. big block engine and Liberty 5-speed transmission owned by Metz Performance (Bryan Metzenheim and Mike Rees). This new car is running a ProCharger F-3R-136 Race Drive capable of supporting 3,000+ HP and will be competing in NMCA Super Street 10.5W class.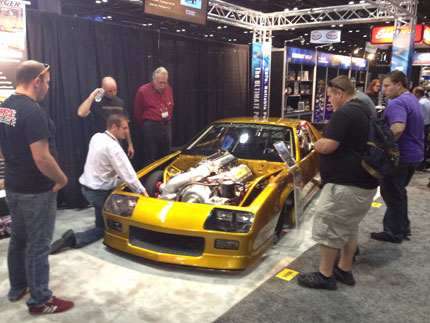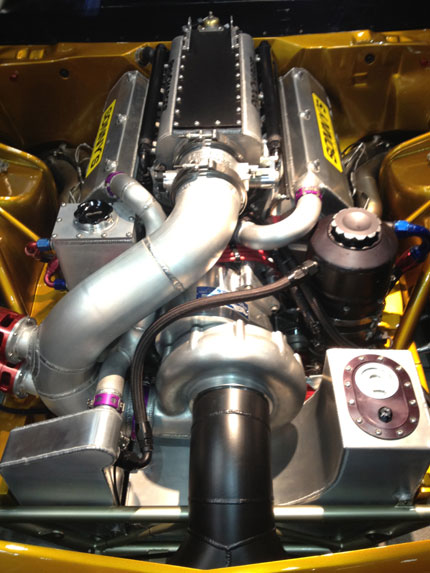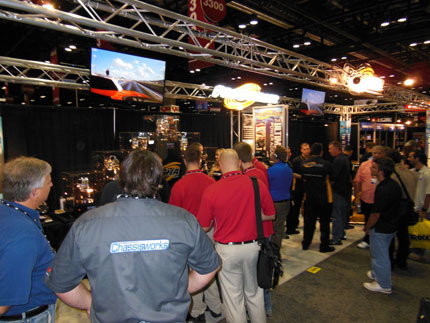 Jessica Barton, Power Auto Media, stopped by the ProCharger Booth to congratulate ProCharger on 8 national championships in 2012 and hear details about the ProCharger-powered racers, their record setting performances, and the ProCharger products that delivered these fantastic results.
At the NMCA and NMRA awards ceremonies held Friday night, Bret Kepner, emcee, recognized ProCharger and ProCharger-powered racers for all the accomplishments throughout this year. Once again, ProCharger-powered racers and their teams had an outstanding season with eight national championships earned across five different sanction bodies. ProCharged racers John Urist and Jason Lee (shown below) received a total of 3 championship trophies – 2 NMRA and 1 NMCA. Congratulations to John Urist for winning his 7th consecutive and 8th overall NMRA Super Street Outlaw championship with his ProCharger F-3A-121, and congratulations to Jason Lee for his NMCA AND NMRA X275 championships with his ProCharger F-1X! ProCharger also wants to send congratulations to all other ProCharger-powered racer champions for 2012: The Bruder Brothers, Noel Borg, Eric Gustafson, Al Jimenez, and Kevin Young.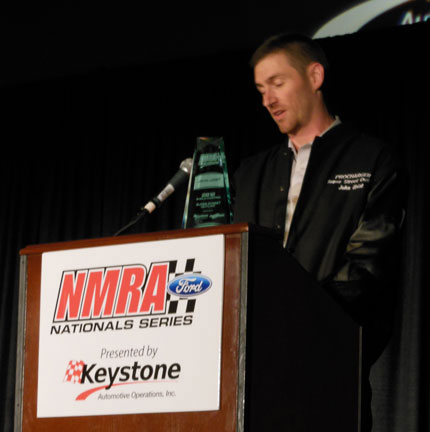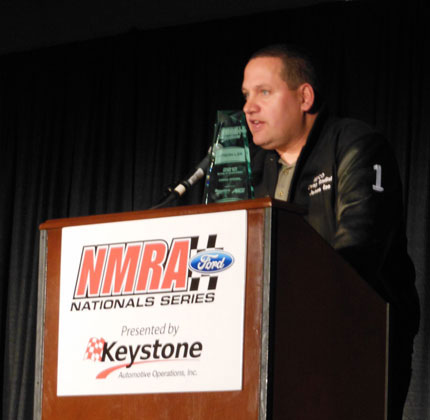 For more racing news check out procharger.com/racing-news/racing_october12.shtml.