BOLT-ON 70-75%+ MORE HP! HARLEY-DAVIDSON M8 SUPERCHARGER SYSTEM: (TAKING ORDERS NOW)
2020-2017 HD HARLEY-DAVIDSON M8 TOURING SYSTEMS!
Bolting on 75% more horsepower has never been easier! That's right, the wait is over for the all-new Milwaukee 8 supercharger system from ProCharger. No matter if you are driving daily to work, bike night, or across the country, this system delivers big power and big reliability. Unlike other high-performance options, idle quality and riding range are unchanged for nothing but smooth, predictable, and repeatable power.
"You go out in first gear and smash the throttle, you can't shift to second fast enough as it hits the rev limiter so quick. It's just 'boom' you're in second, third, fourth and spinning the tire through third gear. It just really goes. For a big, heavy touring bike it's fun, a lot of fun with that horsepower. Five years ago, you would never have thought about that much horsepower out of a bike. It can happen and it's dependable now, too." – Barnett's Magazine
| | | | |
| --- | --- | --- | --- |
| DESCRIPTION | BOOST | HP GAIN | PART # |
| High Output Intercooled System with B-1 | 10 psi | 70- 75%+ HP | 1BL512-XX |
| High Output Intercooled Tuner Kit with B-1 | specify | specify | 1BL500-XX |
Tuner Kit: This kit makes sense for someone wanting to perform custom tuning of the vehicle and push the envelope in performance. Will most likely be experimenting with alternative fuels and changing engine components like heads, headers, exhaust, and cams for the engine.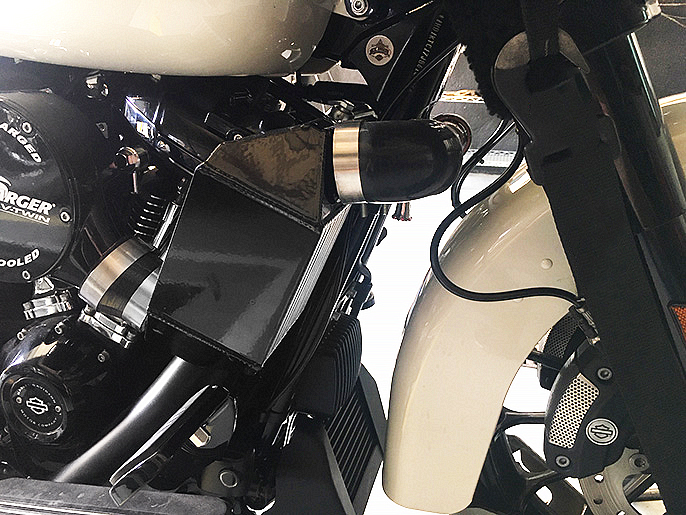 BIGGEST POWER GAINS FROM ANY SUPERCHARGER SYSTEM:
To the tune of a 70-75% increase in power!—ProCharger High Output Intercooled Systems are designed with durability in mind and provide 10psi of engine-friendly boost from the B-1 supercharger, providing years of trouble-free use. While being incredibly easy to install with common hand tools (for those that love the DIY lifestyle.)
REAL WORLD, REAR WHEEL POWER GAINS:
No fluff, no hype, just the real world numbers you can expect to make when you take your M8 bike to the dyno for tuning or verifying power output. These are the kind of numbers you FEEL every single time you twist that throttle back.
107″ M8 Touring 100% stock = 140 rwhp (rear wheel dyno hp)
107″ M8 Touring with Cams and 2/1 exhaust = 169 rwhp (rear wheel dyno hp)
ALL-NEW "DRY BELT" DESIGN
ProCharger has made some drive changes to its latest supercharger systems for late-model H-D Touring bikes ("Baggers") that uses two dry belts (not running in oil within the bike's case) and the same proven and reliable B-1 supercharger head unit and a large air-to-air intercooler. Contact us for more details.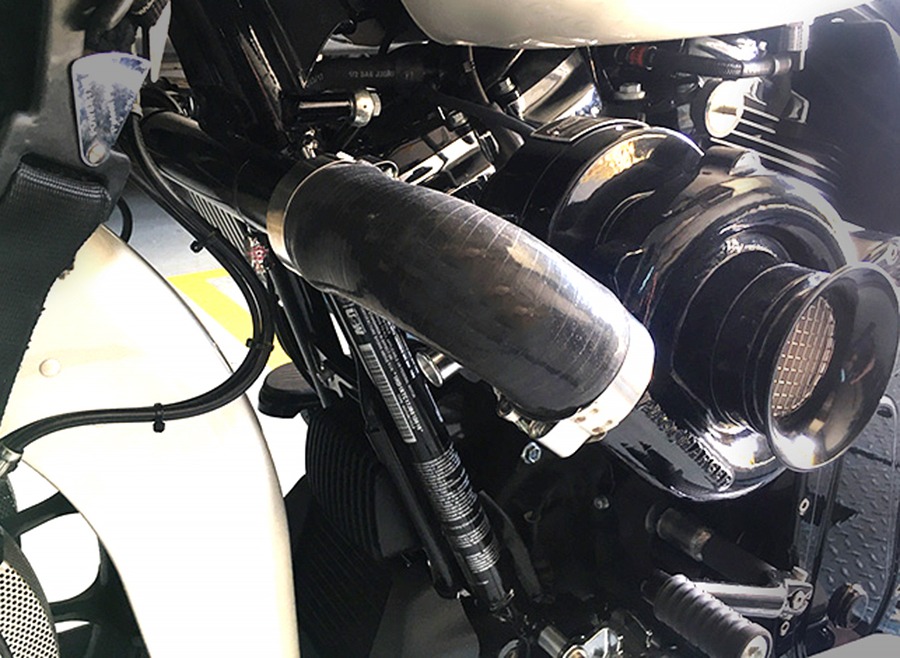 ---
HO INTERCOOLED SYSTEM
Produces the coolest charge air temps and largest power gains
Provides smooth boost/power on-demand, for superior riding performance
Easiest installation, only requiring common hand tools (Engine guard must be removed)
The air-to-air Intercooling provides consistent, reliable power, with no moving parts
All new dry belt design, to provide long-lasting belt life, even in extreme environments
OPTIONAL UPGRADES INCLUDE
Polished, or Black finish options
---
PRICING
Complete systems starting at $6695
Tuner kits starting at $6095 (No tuning or fuel components provided)
Click to call our sales staff or email us if you need any help. We will be happy to assist you with any questions you may have. For up-to-date news, make sure to sign-up for our email newsletter HERE
Mon – Fri 8am – 5:30pm
CSTPhone – (913) 338-2886Sales
Email – [email protected]
---
FIND A DEALER NEAR YOU
Looking to make a purchase or a shop to install? We have a large group of dealers ready to serve you with your ProCharger needs. Click below to find a dealer near you!
---
SPEAK WITH AN EXPERT
Have questions? We've got a team of ProCharger experts ready to help you. Give them a call during our normal business hours Mon – Fri 8am – 5:30pm CST.
---
MORE AMAZING MACHINES PACKING PROCHARGER POWER:
So, the internet was broken a while back when Hypersports was showing off doing sub-1-second 60′ times on their ProCharger supercharged snowmobile. Check out this video below, and then we will tell you what they are up to now…
So even though they were setting records left and right… they have now decided to swap it from Alcohol to NITRO!
---
NO HARLEY BLOG IS COMPLETE WITHOUT SOME BAGGER ACTION!
Camtech Baggers —
The guys at Camtech Baggers has built three wicked machines recently, using ProCharger supercharger systems to help motivate them down the road. These bikes didn't just get built to look pretty, but get driven all over the place being shown off for cruises, shows, and even in the magazine spotlight. For more information on these amazing machines, check out CAMTECHBAGGERS.com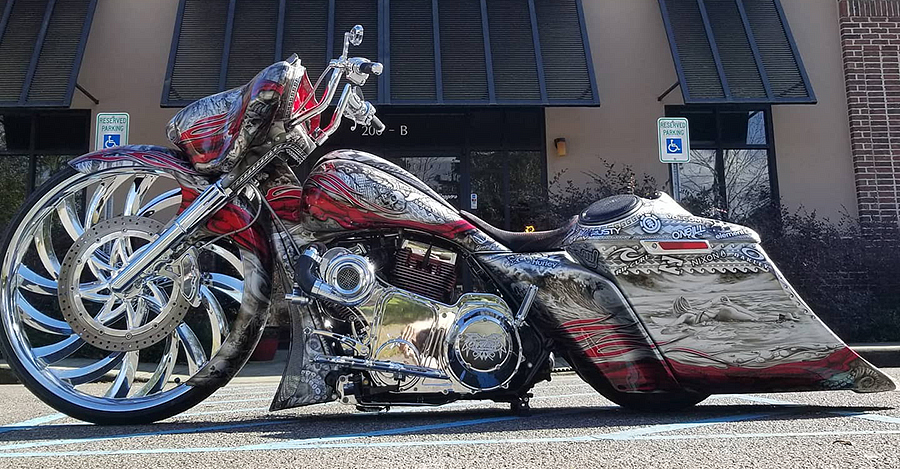 Similar, yet so different…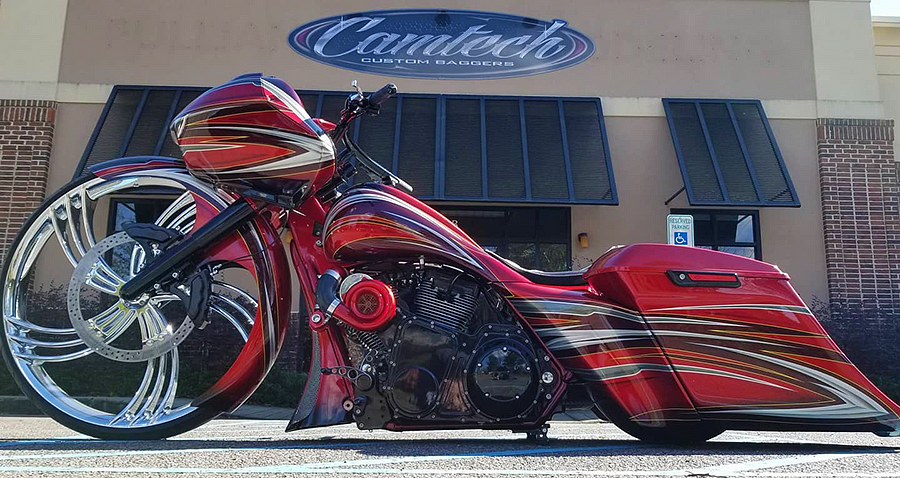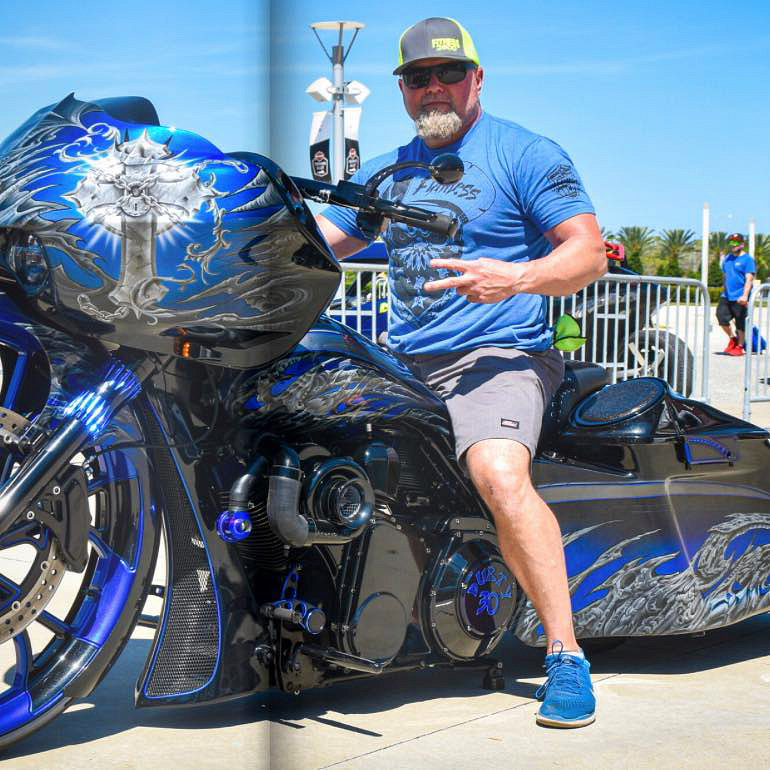 ---
All-in-All Custom Baggers —
These guys know BOOST and it shows. Just a simple stop on their website by click HERE, and you will see what we are talking about. We just grabbed the first three machines off their Facebook page, and we can't stop wishing we were ripping the throttle on any of these amazing machines. For more details, please check out their Facebook page or website!