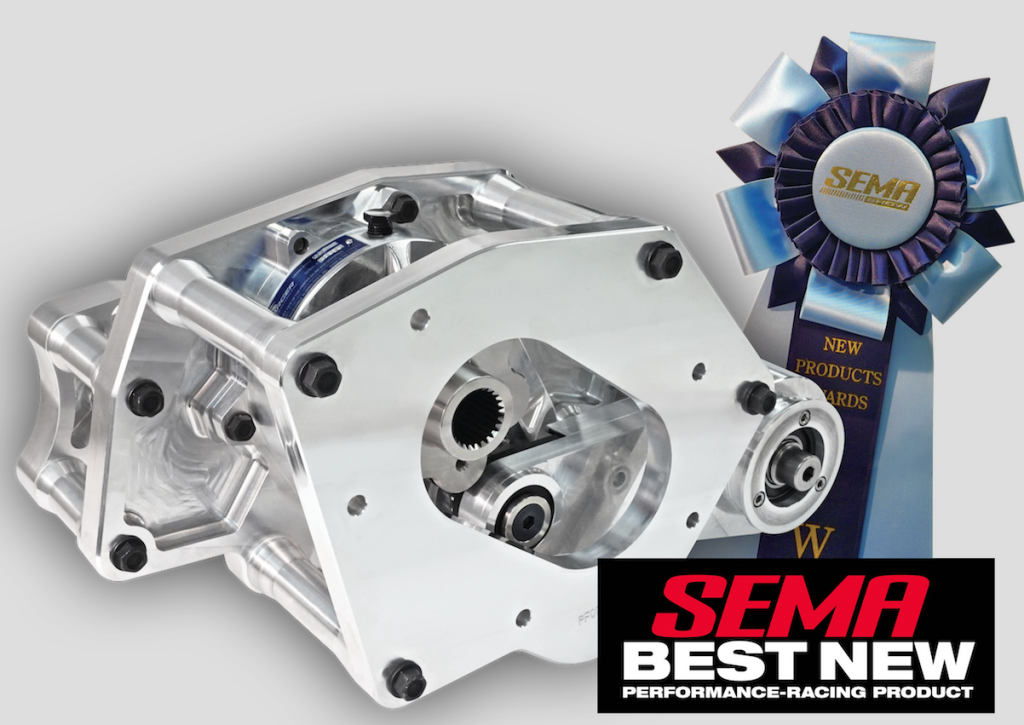 AWARD WINNING PROCHARGER CRANKDRIVE IS A RUNAWAY HIT WITH RACERS AND EXTREME HP STREET CARS!
ProCharger leads the way in innovation with new CrankDriveTM Racing Gear Drive and receives SEMA Award for Best Performance Racing Product
---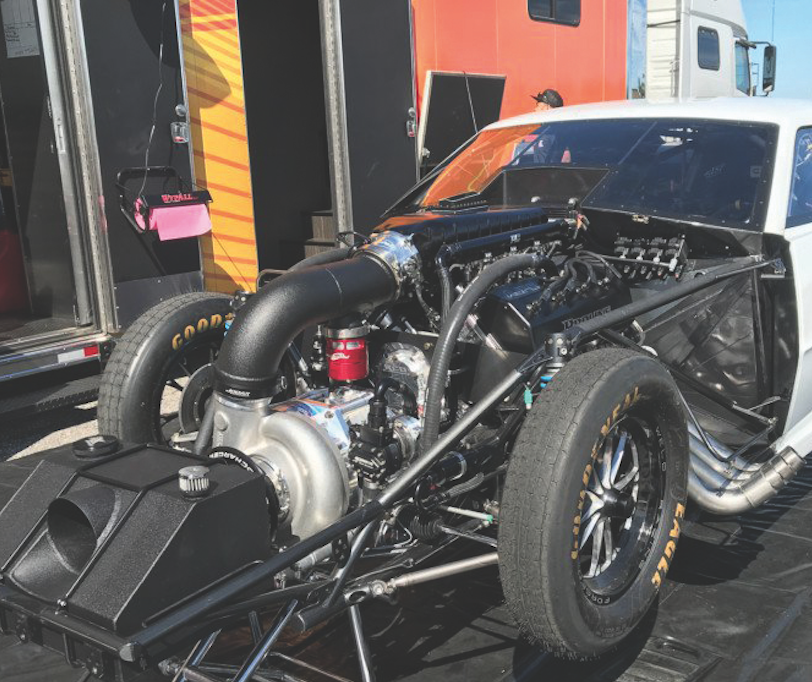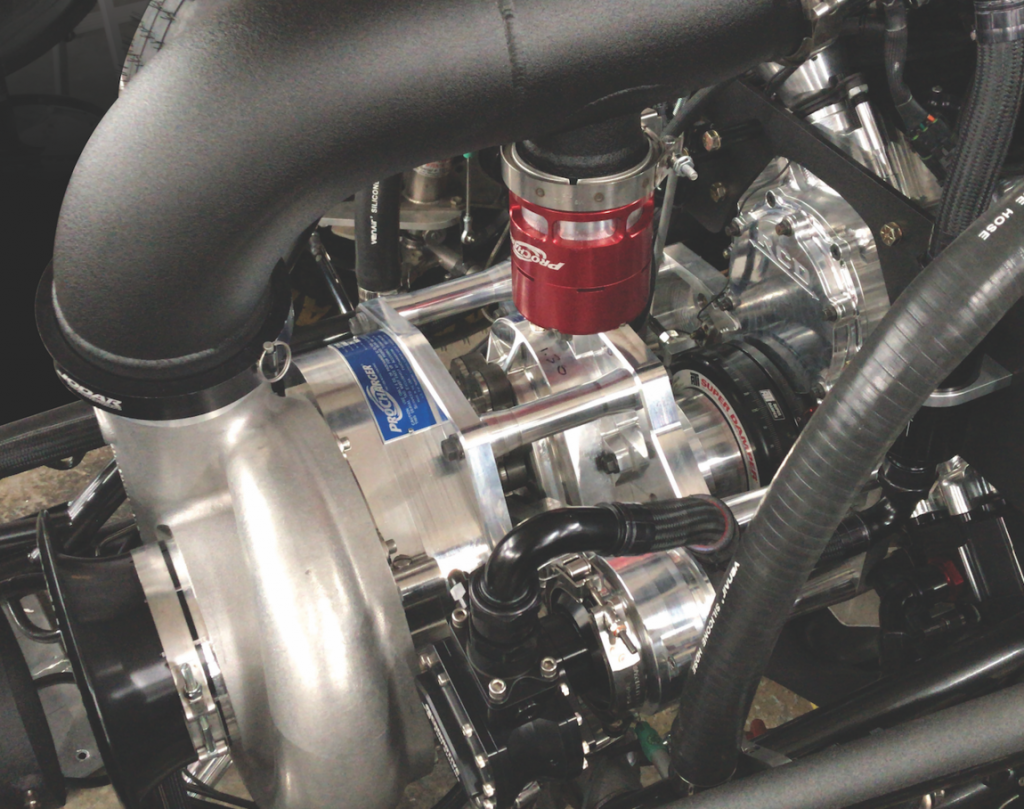 Images – ProLine's Pro Mod Race Car and ProCharger CrankDriveTM product with F-3X-140 supercharger
---
For those racers and extreme HP street car owners looking for a gear drive to easily mount your ProCharger supercharger directly to the crank, we have the solution for you. Our CrankDriveTM is made right here in Kansas City out of high strength T6061 billet aluminum and is engineered to bolt right up to most popular engine blocks (see list below). We now offer a complete solution for those racers who want a simple and easy installation so they can focus on getting their race car ready for the track. Key benefits include:
Supports all F3 Series Superchargers (F-1X-12, F-3D, F-3R, and F-3X models)
Capable of supporting 3,500+ horsepower, this baby can handle the power!
Positions the supercharger higher than other gear drives to allow for better steering component and frame clearance
Lightweight and durable design (see exploded view below)
Easy to assemble, disassemble, and swap gear ratios for different tracks or tuning
Complete assembly for specific engines, no sourcing additional components
Allows engine to rotate both directions for servicing
Made in USA
---
INTRODUCTORY PRICING:We have you covered on different engine configurations: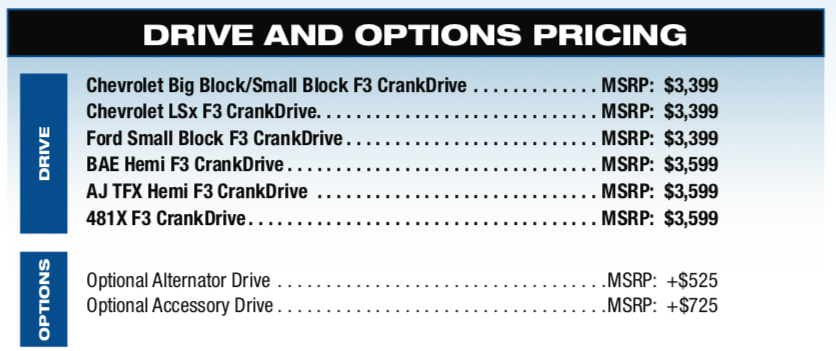 ---
PROLINE'S PRO MOD CAR IS HAULING THE MAIL!
On their first outing, ProLine delivered a blistering 3.69 (with a best of 3.67 @ 200MPH that weekend) using our F-3X-140 supercharger and our CrankDriveTM. Killer fast and killer cool. Check out Race Pages magazine for their detailed write up that can be found by clicking HERE
---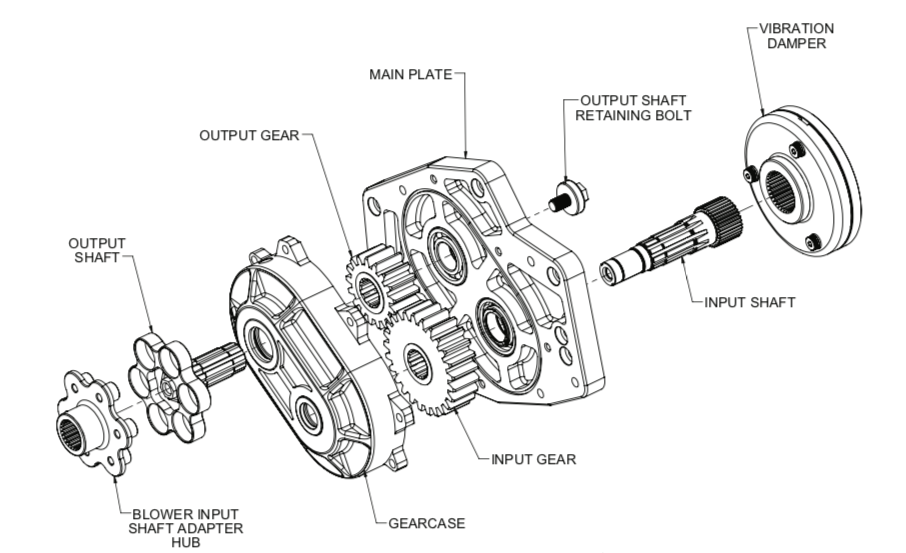 ProCharger CrankDriveTM exploded view
---

ProCharger CrankDriveTM dimensions
---
Give us a call if you have any questions about our new award winning CrankDriveTMproduct. Racers are jumping on board and so should you!
Phone – (913) 338-2886 M-F 8:30am – 5:30pm CST
Racing Email – [email protected]
Sales Email – [email protected]
Tech Email – [email protected]