BOOST + TUNED PCM = 725+ HP Supercharged C8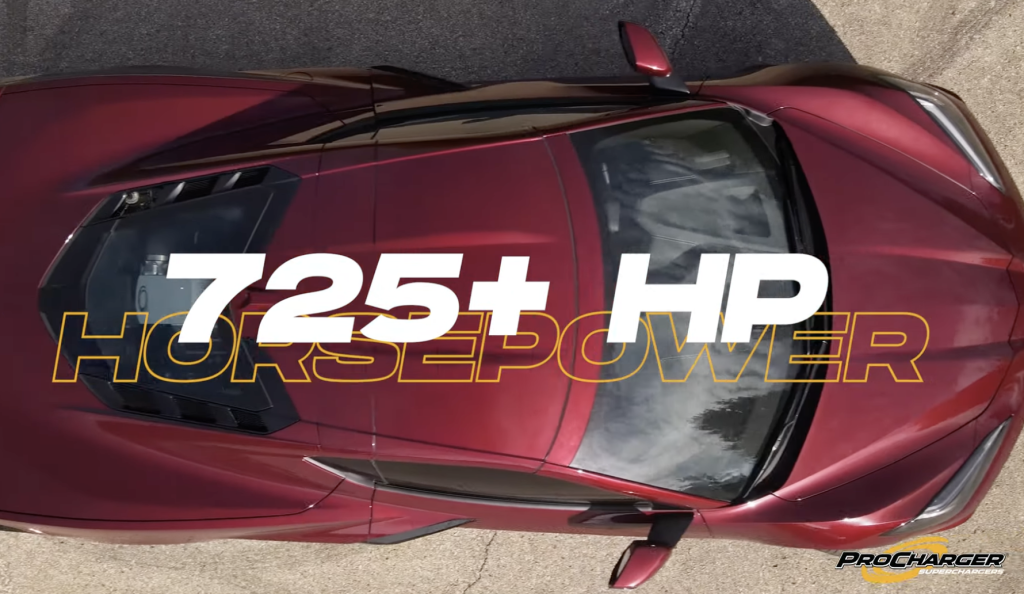 INTRODUCING THE 725+ HP C8 PROCHARGER STAGE II SYSTEM!
Everyone wants as much boost and power as possible, and ProCharger is pleased to announce our new Stage II system featuring 7.5 psi of boost and a mind-bending 725+ HP on premium pump gas.
Much like our HO System (5psi and 665 HP) that we announced just recently, these Stage II systems also come 100% ready to bolt on, complete with fully recalibrated ECU / PCM. The fully calibrated factory ECU allowed us to have complete control over the thousands of factory tables, yielding the driveability you want with the reliability you need.
PLUG AND PLAY INSTALLATION / NO DYNO TIME REQUIRED!
The best part of the Stage II System is you don't have to own a laptop or a dyno to enjoy it. Simply install the supercharger, install the ECU, push start, and enjoy all the sights and sounds that only a ProCharger can deliver.
---
STAGE II SYSTEM DETAILS:
7.5 psi, 725+ crank HP
Produces the coolest charge air temps and largest power gains
Bolt-on installation (no permanent modifications)
Easiest installation, only requiring common hand tools (no engine removal)
Air-to-water intercooler system
CNC Billet intake manifold
Robust CNC billet bracket system
Self-Contained ProCharger head unit
For stock engine and stock exhaust
PCM / ECU calibration included
Other C8 options, more details and pricing are listed on the C8 product details page.
---
BONUS: CONVERTIBLE R&D UNDERWAY
Yes, we have read all the Emails, YouTube comments, and other social media messages asking us when we will have something for the convertible C8's. Well, we have been listening and are thankful the announce that our R&D for that system is also underway.
---
GET YOUR BOLT-ON BOOST TODAY!
Give our sales staff a call or email us at the following contact methods below. Or you can click HERE to find a dealer nearby to help your vehicle. We will be happy to assist you with any technical questions about supercharger systems and the results you can expect.
Mon – Fri 8am – 5:30pm CST
Phone – (913) 338-2886
Sales Email – [email protected]
---
PRODUCT ANNOUNCEMENTS, NEWS, & OFFERS
For up-to-date news, on all things ProCharger, make sure to sign-up for our email newsletter.