2020 MUSTANG BULLITT SYSTEMS AND KITS ARE HERE. 780 HP!
HOW TO BE A MODERN FRANK BULLITT WITH A 780HP MUSTANG!
Imagine if you will: you're in a clean Highland Green Mustang, minding your own business (well, not really, but play along here) when a new black Dodge Charger starts tailing you. The guys in the Charger are wearing out-of-place business suits and dark sunglasses, so they are most likely up to no good. You tail them for a few seconds until they speed off, and it's on like Donkey Kong. Obviously, they must be evil crime bosses, so you stand on the gas and proceed to give them flying lessons through the streets of San Francisco.
The movie chase lasted 10 minutes, probably because Steve McQueen only had a naturally aspirated 390 under the hood of his Mustang GT. It would have lasted all of 10 seconds if he had a ProCharged 5.0 Coyote making 780 horsepower back in the day. Even with a 440, that Charger would have been left in the dust the second McQueen felt the itch to let his Mustang eat.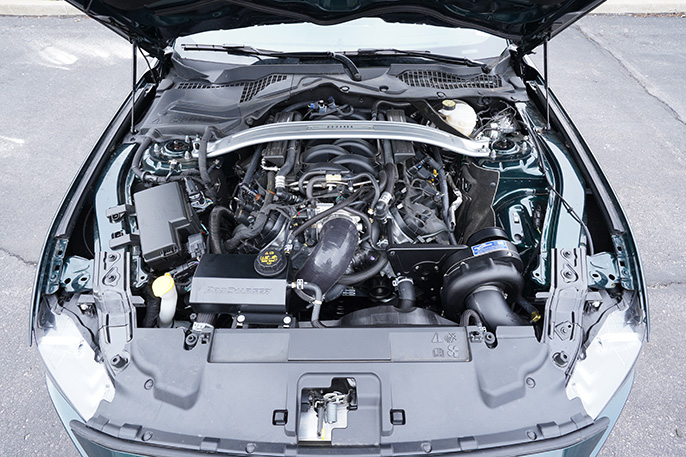 Now, you don't have to just dream that scenario since ProCharger has finished developing its supercharger system for the 2020 Bullitt Mustang, which makes 480 HP from the factory, 20HP more than the standard Mustang GT via a GT350 intake manifold, bigger throttle body and a different tune. The ProCharger system offers enormous power gains, making a whopping 780 HP with a fully tuned and easy-to-install kit. Those are power numbers that were absolutely unthinkable back in 1968! Don't believe us? Check out the video HERE, wherein we also talk about how our industrial division Inovair helps us develop a long-lasting supercharger that lives forever. And for more specific information on the Bullitt system, check HERE.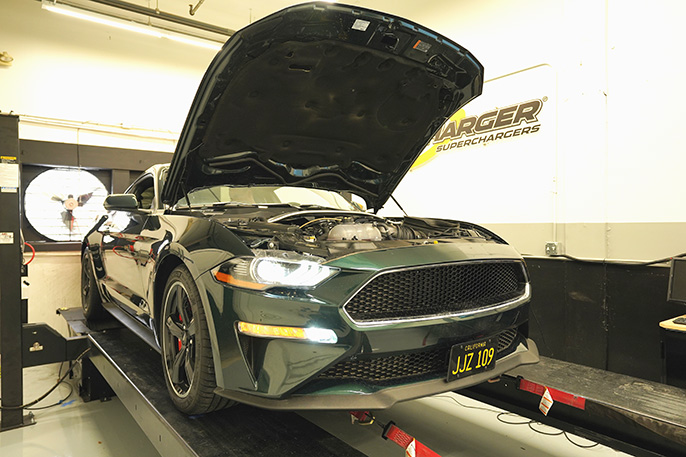 ---
WHAT'S INCLUDED:
HO System:​
Shared 6-rib supercharger belt drive system
OEM quality bolt-on design and finish
Belts can be changed without removing supercharger
Pulleys can be changed without removing supercharger
Tuning setup provided, including handheld tuner
Easy install with common hand tools
No cutting required, 100% bolt-on and reversible
Stage II System:
Same as HO system plus additions below:
65-70% Hp gain on pump gas with 8.5 psi boost
75% larger intercooler 1,103 sq in. core
8-rib dedicated belt drive system for maximum power transfer
---
DO YOU WANT 780, STREET-LEGAL HORSEPOWER POWER IN YOUR MUSTANG?
Give our sales staff a call or email us at the following contact methods below. Or you can click HERE to find a dealer nearby to help out with your vehicle. We will be happy to assist you with any technical questions about supercharger systems and the results you can expect.
Phone – (913) 338-2886
Mon – Frid 8am – 5:30pm CST
Sales Email – [email protected]
Tech Email – [email protected]