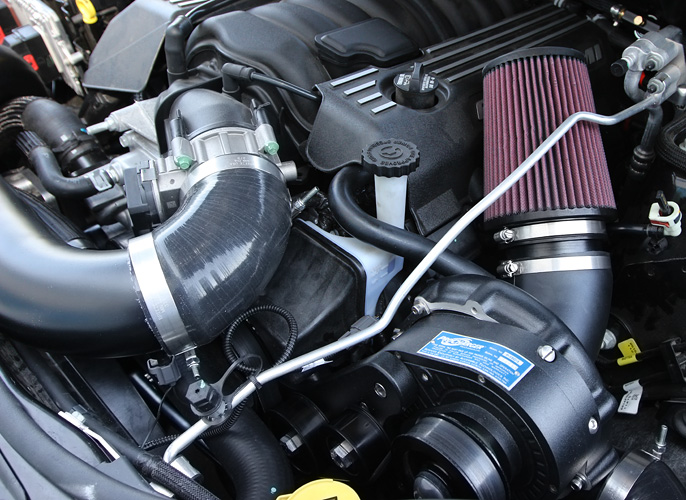 2018 DODGE DURANGO 392 (6.4) SRT PROCHARGER SUPERCHARGER SYSTEMS (NOW SHIPPING)
BOOST THE WHOLE FAMILY CAN ENJOY!
ProCharger has been supercharging large SUV's for decades, and we are proud to add another new platform to the list! These new Dodge 392 HEMI powered Durango's just hit the showroom floor recently, and we already have your supercharging needs covered! Let's get this blog rolling on some of the highlights of this new system.
BOLT-ON 200+ MORE HP…MAKES TIRES SCREAM FOR MERCY!
With 680+ horsepower now on tap with just 7 psi of boost, we can assure you the factory tires will do everything they can to help grip the road for sub 4.0 second 0-60 mph times. And yes you can bolt on this super-car like performance with no major changes to your SUV and still run pump gas 91 and 93 octane.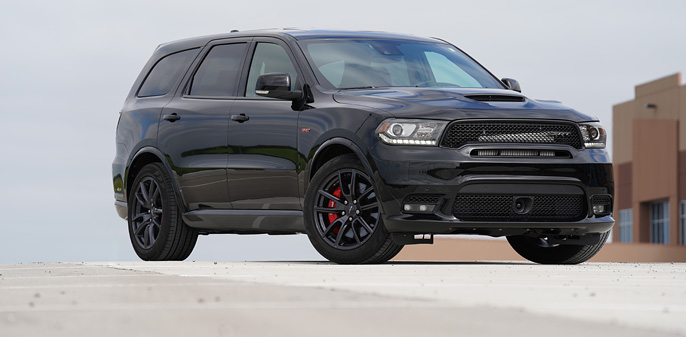 LEGENDARY EFFICIENCY, POWER, AND RELIABILITY:
ProCharger supercharger systems for HEMI's have been the staple for wicked fast cars, trucks and SUV's since we introduced our systems in 2005. From the OEM like fit and finish, to the record holding efforts at the track, ProCharger is a name DCX customers can trust. Our Durango supercharger system features the highly efficient P-1SC-1 head-unit, and massive grill mounted air-to-air intercooler.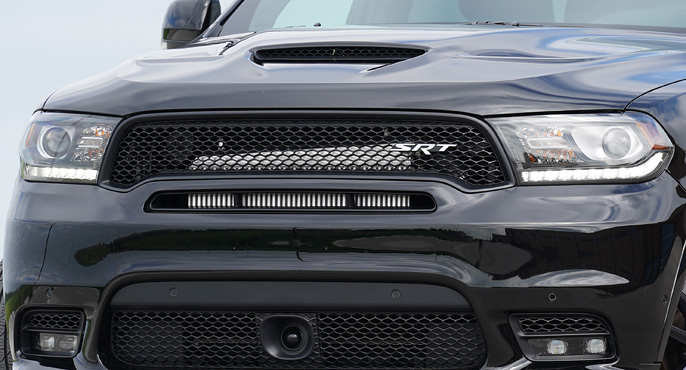 Our supercharger systems come 100% turn key with everything ready for installation. The entire package can be installed seamlessly onto your SUV with no cutting, trimming, or modifications needed to be made to your Durango. That means it can be returned to 100% stock if needed upon resale of the vehicle.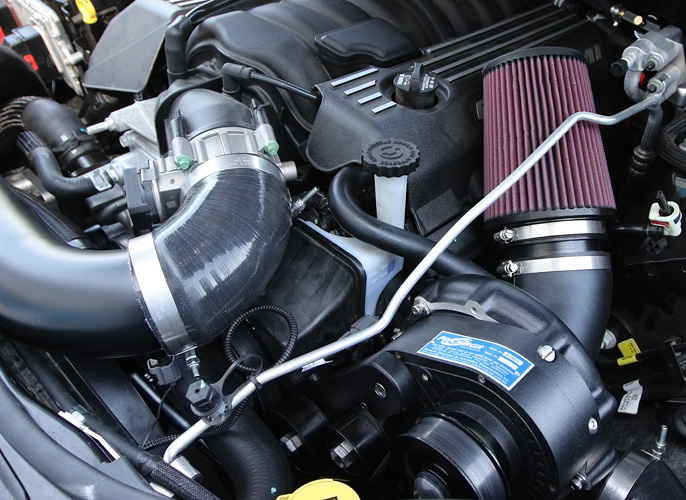 For those wanting to push the limits of HP, or have built motors in mind, our tuner kits are a great option. Tuner kits allow the customer/installer to specify what ProCharger head unit they would like to use, and what boost/power level they would like to achieve. Optional head unit choices range from our new P-1X all the way to F-1A-94 units. For more details on head units please click HERE.
RESULTS MATTER, BUT DON'T TAKE OUR WORD FOR IT:
The internet is filled with loads of ProCharger supercharged HEMI Challengers, Chargers, 300's, Rams, and Grand Cherokee's, so we know you will find some amazing videos with some searching. However to save you some time, please enjoy this video below from Engine Power. As the guys installed one of our systems on the Durangos "cousin" the Grand Cherokee, with epic results.
ARE YOU READY TO TURN YOUR HAULER INTO A BOULEVARD BRAWLER?
For more details on this system please click HERE. Locating a dealer or installer in your area is as easy as visiting this LINK. For all other sales and tech questions, please drop our amazing tech and sales staff a line. We will gladly assist you with any questions or comments you may have.
Phone – (913) 338-2886 M-F 8:30am – 5:30pm CST
Sales Email – [email protected]
Tech Email – tsgrou[email protected]