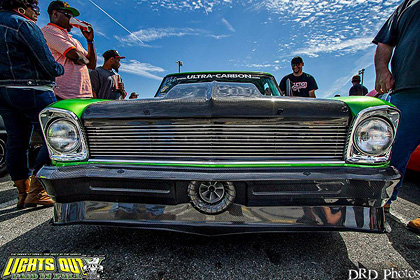 2014 RACING SEASON IS OFF TO A FAST START…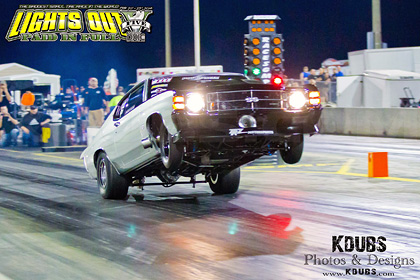 The Lights Out V event kicked off the unofficial start of the racing season for us here at ProCharger, and what and event it was! Between the fact that there were SO many awesome ProCharger powered cars on the property we had to make an entire album for them on Facebook. Please hop over to Facebook to view the photo album that is home to hands-down some of the best looking cars on the property.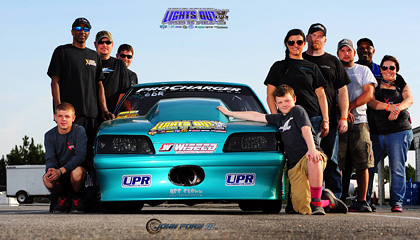 The ProCharged cars didn't just stop at looking good at the event, killer E/T's were being laid down in all sorts of classes, culminated by the nothing short of AMAZING record set by David Pearson [email protected] on Stock Suspension and 275 radials, powered by a small block Ford, with a F-3A-121 ProCharger. David really raised the bar on that pass by setting three records, Fastest 275 radial, Fastest Stock Suspension, and Fastest 1/8th Mile ProCharger car on gas! So congrats are in order for David and his crew.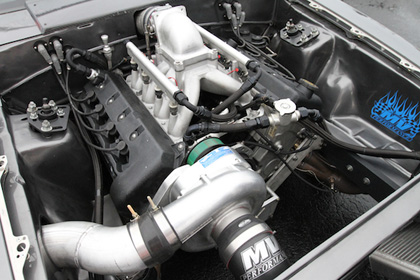 The SGMP event was followed by the NMRA season opener in Bradenton, with again a large number of ProCharged racers. In Street Outlaw, Phil Hines was looking to extend his incredible streak of accomplishments from last year, including several records and the NMRA Street Outlaw championship. Phil qualified #3 and ran strong to the finals, where he met the always dangerous John Urist. In a rematch of last year's top two finishers, Urist took the win from current class champion Hines. In Renegade class, Bart Tobener is now running a ProCharger F-1C-10.5, and with this very new combination was able to qualify #2 and reach the semifinals; look out once he has time to get this fully dialed in! And in another case of raising the bar, in True Street, Randy Christian and his 2011 5.0 GT ran in the 9's with his ProCharger P-1SC-1 (stage 2 system with 8 rib serpentine drive). His combination includes a Boss intake, long tube headers and full exhaust, and E85. Way to go Randy!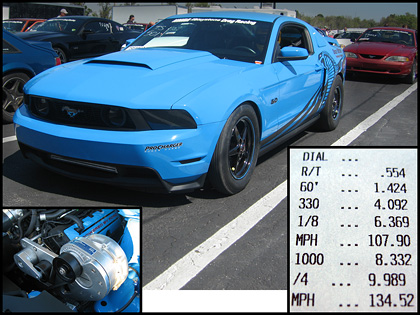 Speaking of raising the bar, we all remember when Andrew DeMarco swapped from his turbo combination to a F-3A-121 and dropped the hammer last year, laying down a [email protected] to become the FASTEST of the "Pioneering" group of 6 second radial cars. We say pioneering, since 3 of the first 5 members of this exclusive 6 second club were powered by ProChargers, and leading the way in showing how fast these cars could go on a small tire. Here at ProCharger we can not wait to see what's in store for this year, once more of the latest, greatest new ProCharger race blower models get into the hands of these customers and their talented crews. We have a feeling that the bar will continue to get raised, and 2014 will mark a year of even more records and champions!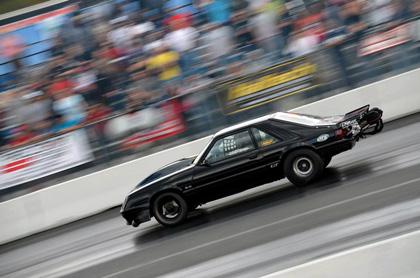 So in closing, a brief THANK YOU, to all of our ProCharged racers out there doing battle each weekend, our hats off to you!