2010 CAMARO SS PROCHARGER INSTALL FEATURED IN JAN. 2010 SUPER CHEVY
As soon as the horsepower-hungry staff at Super Chevy magazine received the press release announcing the first-to-market intercooled ProCharger Supercharger Systems for the hot-selling 2010 Camaro SS, they were on the phone to schedule an installation article and a visit to the ProCharger facility.
Kudos to editor Jim Campisano and Associate Editor Patrick Hill for rearranging their schedules to make this story happen in a timely fashion – as a matter of fact, this was the first supercharger installation article to appear in print on the 2010 Camaro SS.
Pick up a copy of the January 2010 issue of Super Chevy magazine or check out the very thorough online version of the article here.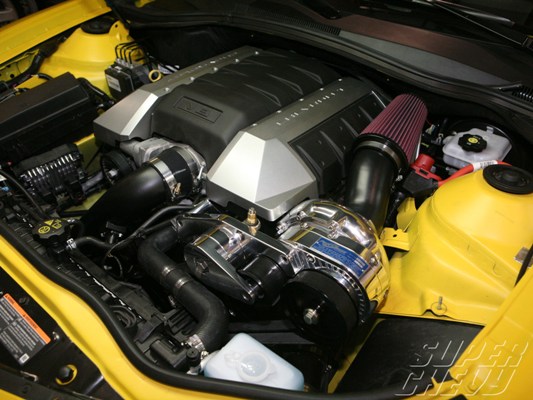 Little did they know that this was also the very same car that would be "transformed" even further prior to it's public debut at the 2009 SEMA Show. And with a final adjustment to the production-ready tune, this otherwise stock Camaro put down 526 RWHP.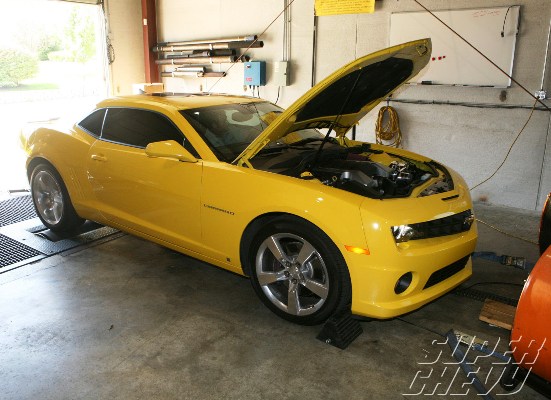 Looking for the Ultimate Power Adder for your 2010 Camaro SS? Look no further than ProCharger.