PROCHARGER KEEPS GETTING AWESOME TELEVISION COVERAGE!
PROCHARGER LOVE FROM THE TELEVISION MEDIA
We always love it when the media, be it print magazines, websites, TV shows, or any sort of press there is these days, pays attention to the hard-working team of engineers, machinists and technicians here at ProCharger that are constantly creating and improving supercharger systems. Who doesn't love attention, right?! Over the years, ProCharger has been featured on a bunch of television shows, from Street Outlaws, CarFix, Speed is the New Black, Bitchin' Rides, Unique Rides, Toymakerz, Junkyard Empire, Engine Masters and more. We've recently been featured in some killer content on all the other forms of media, and wanted to pound our chest in pride a little bit today, so here are some of the latest television features on ProCharger products that we've seen.
---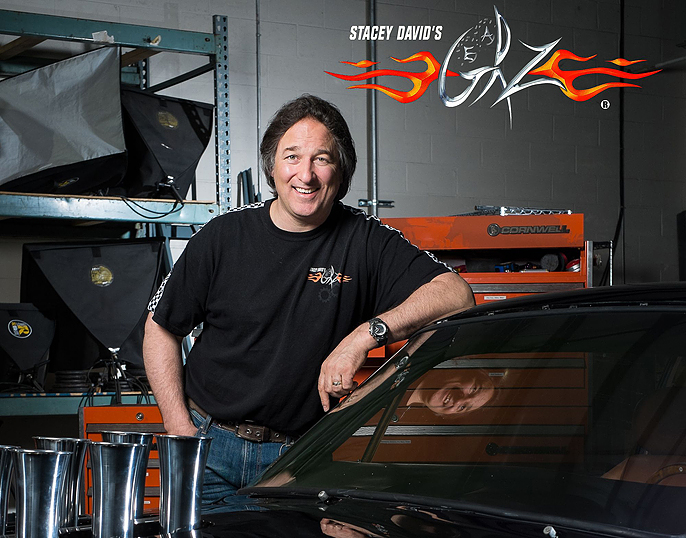 STACEY DAVID'S GEARZ
Stacey David should be known to automotive TV show viewers, since he's been on the air for over 20 years on two hit shows and, as his website says, "Stacey David has been showing people how to build cool cars and trucks for a long time." His current TV series, Stacey David's GearZ®, is in its 14th season with millions of viewers throughout the United States and around the world. Recently, Stacey featured a ProCharger Intercooled Supercharger System for a Jeep Gladiator, a very popular system on a very popular vehicle.
---
SAM'S GARAGE
Sam Mahdavi is the creative force behind Sam's Garage, airing on Motor Trend, MAV TV, and the REVN Nnetworks. If you haven't seen the show, go to his website to learn more at www.mahdavimotorsports.com, and check out previous episodes. Episode 12 highlighted Sam choosing ProCharger to power his own project car, a 1967 Cadillac Deville with an LS3 engine swap. That's a lot of car to pull, so the ProCharger running at 14psi of boost was the right move here!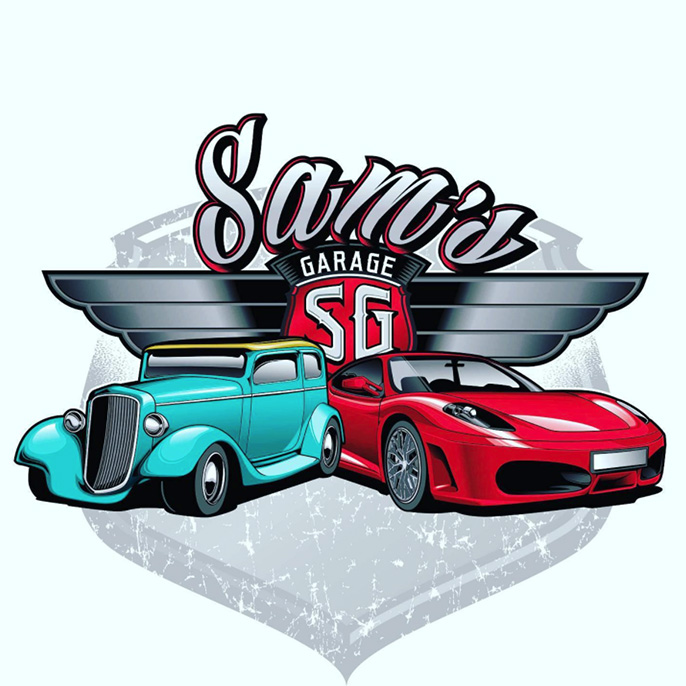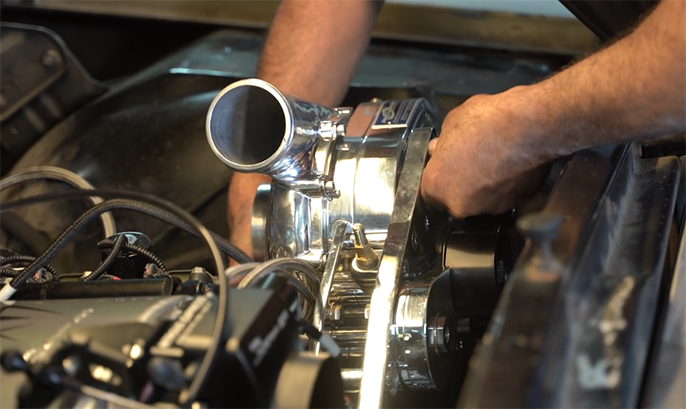 ---
ALL GIRLS GARAGE
What's better than watching women wrenching on cars? How about women installing a supercharger? Yeah, that hits us right in the feels. Cristy Lee, Sarah Lateiner (better known as Bogi) and Faye Hadley are the ladies behind All Girl's Garage, produced by Brenton TV and airing on Motor Trend, and they recently added a ProCharger Intercooled Supercharger System to a customer's 2017 Mustang GT. Making an extra 300 (they said the ProCharger added 350hp, but we thinkg they were quoting the power increases we see on a GT350) crank horsepower, said customer has more than enough steam to get groceries, do burnouts for days, and humiliate other drivers at the green lights.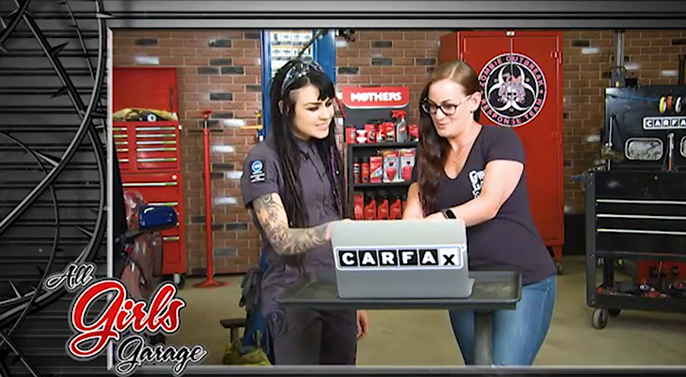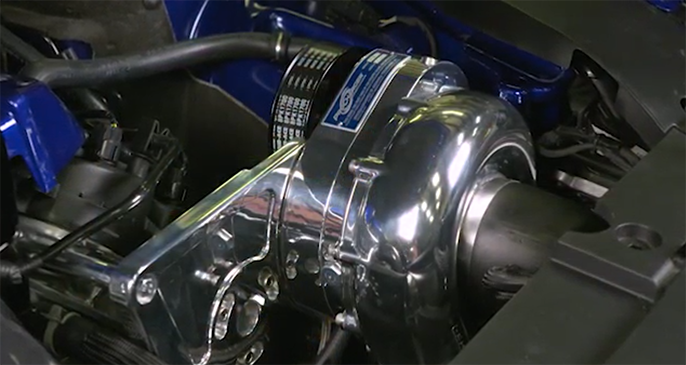 ---
TEXAS METAL
Extra Large and Supercharged: that's the name of the episode of Texas Metal, a show on the Motor Trend Network that is based out of Houston in Bill Carlton's shop Ekstensive Metal Works. Ekstensive has been a ProCharger dealer since 2003, when we worked on a SEMA project with them and they have been using ProCharger products on their builds ever since. On one recent episode, Bill used his own vehicle as the subject, a heavily lifted 2018 6.2L GMC Denali that he bolted a ProCharger Tuner Kit onto with a P-1X making 8psi of boost. And more than a show rig, Bill actually drives this beast to work every day!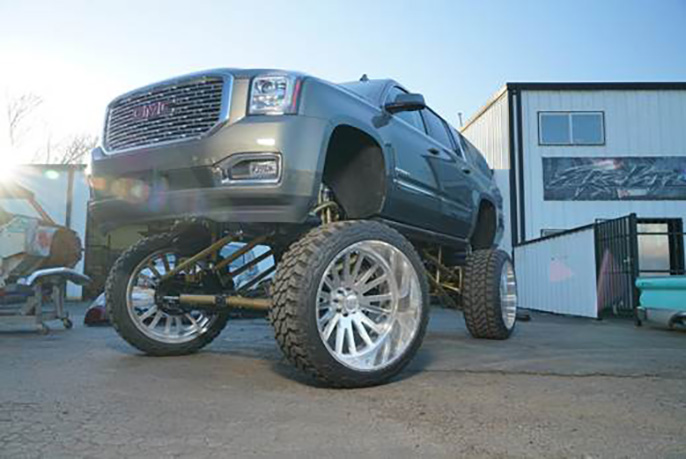 ---
WEST COAST CUSTOM
West Coast Customs has long been known for pimping out the rides of professional athletes and entertainers, and they pimped out their own 2018 right-hand-drive (really!) Jeep Wrangler JK with a ProCharger P-1SC-1 intercooled Supercharger System. With 7psi boost, if added 140HP to the stock Jeep. That's a 50% increase in power!
BUT WAIT, THERE'S MORE!
We wanted to highlight the latest and greatest TV appearances for ProCharger here, but like we said above we've had a LOT of coverage over the years. Click any of these links to see more.
https://www.powernationtv.com/episode/EP2019-19/procharged-mustang
https://www.powernationtv.com/episode/PNG-0095/how-to-choose-your-procharger-system
https://www.youtube.com/watch?v=RRZlojGN9YM&pp=QABIAA%3D%3D
https://www.youtube.com/watch?v=Dsxif31NVC4
https://www.powernationtv.com/episode/EP2017-22/hemi-with-a-power-adder
---
HAVE QUESTIONS OR READY TO SUPERCHARGE YOUR RIDE?
Give our sales staff a call or email us at the following contact methods below. Or you can click HERE to find a dealer nearby to help out with your vehicle. We will be happy to assist you with any technical questions about supercharger systems and the results you can expect.
Phone – (913) 338-2886
Mon – Frid 8am – 5:30pm CST
Sales Email – [email protected]
Tech Email – [email protected]