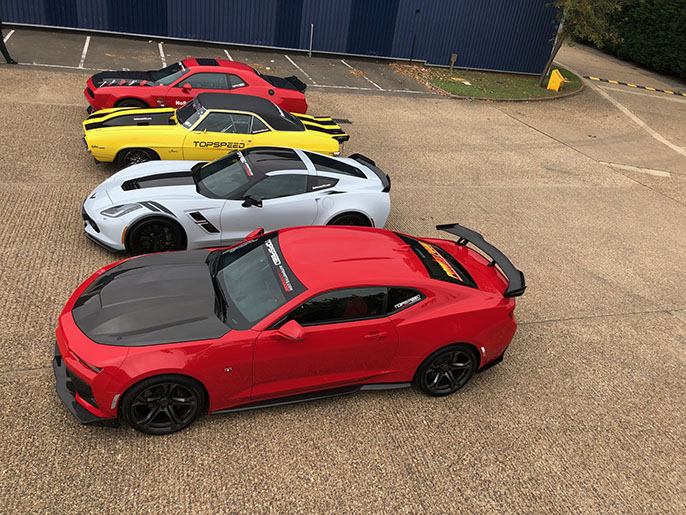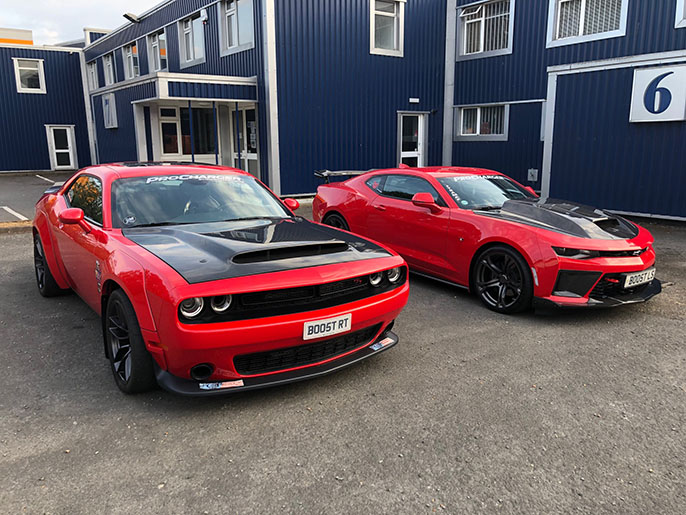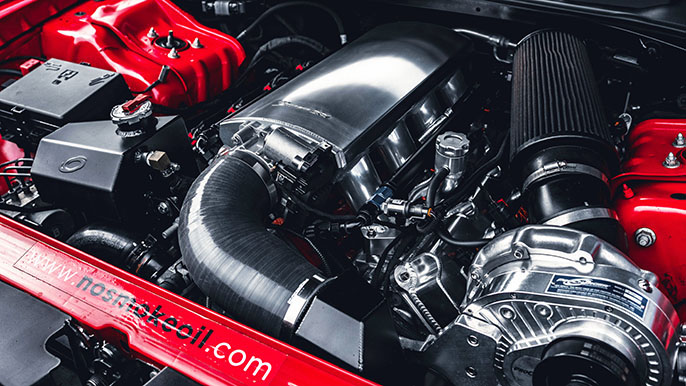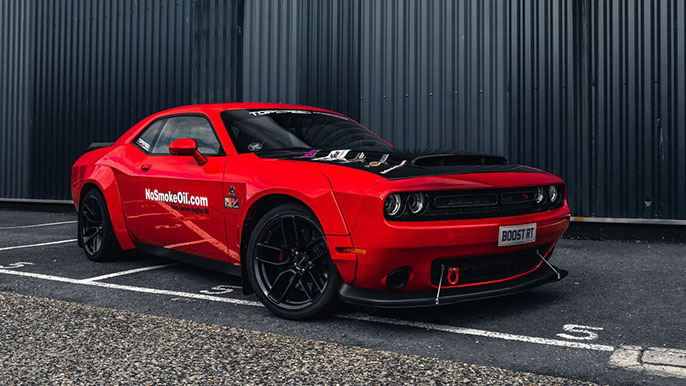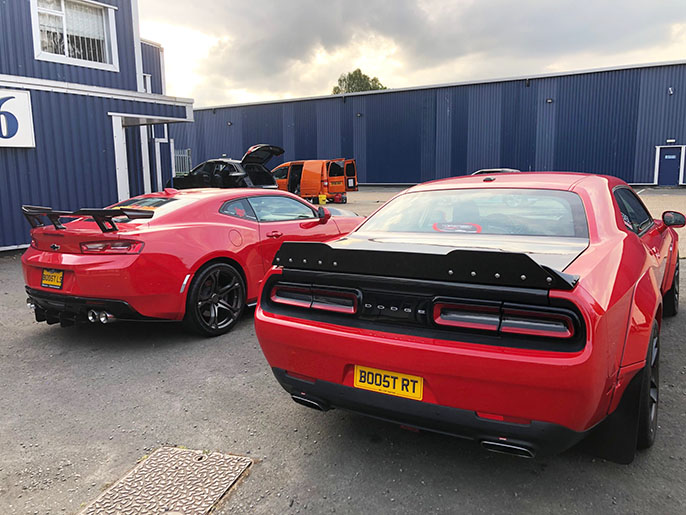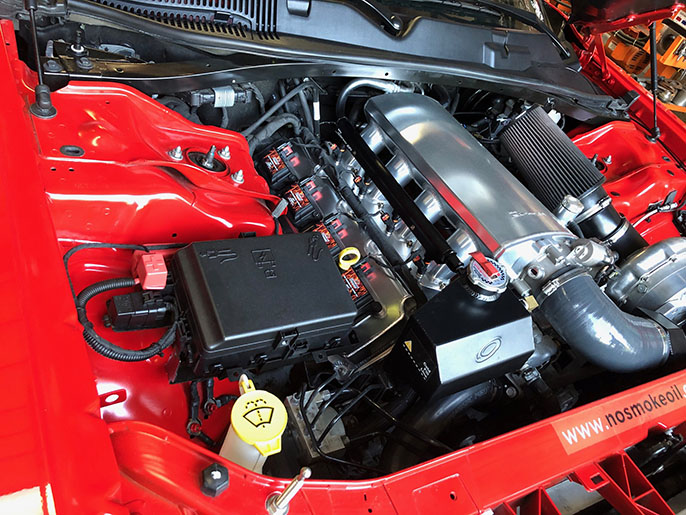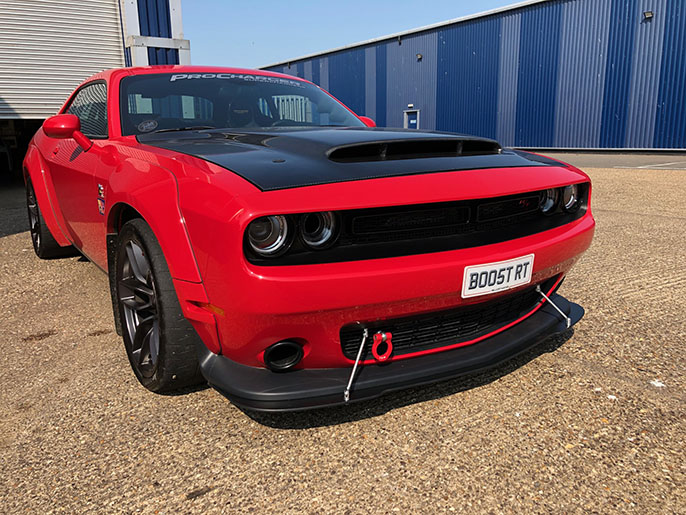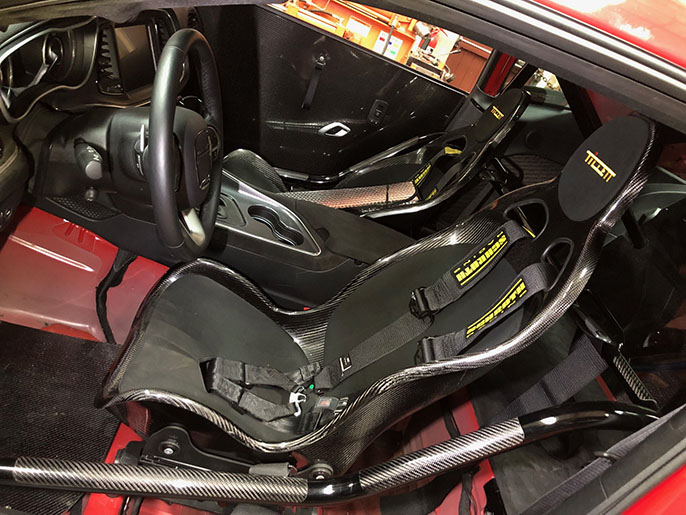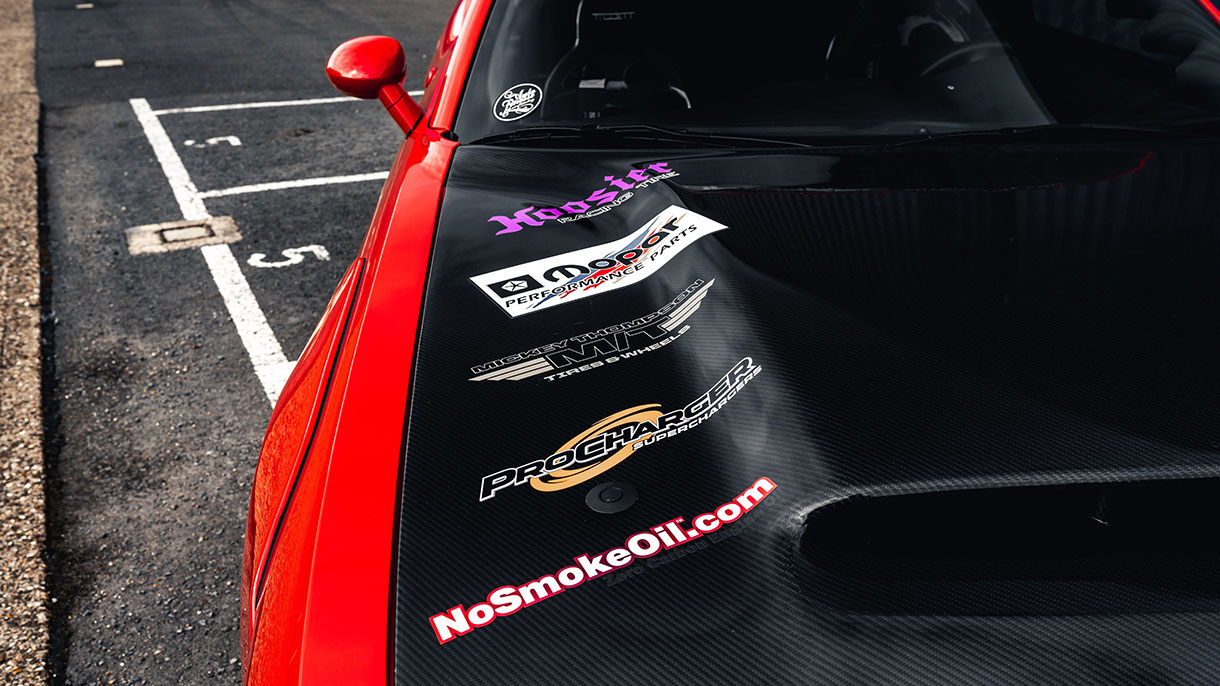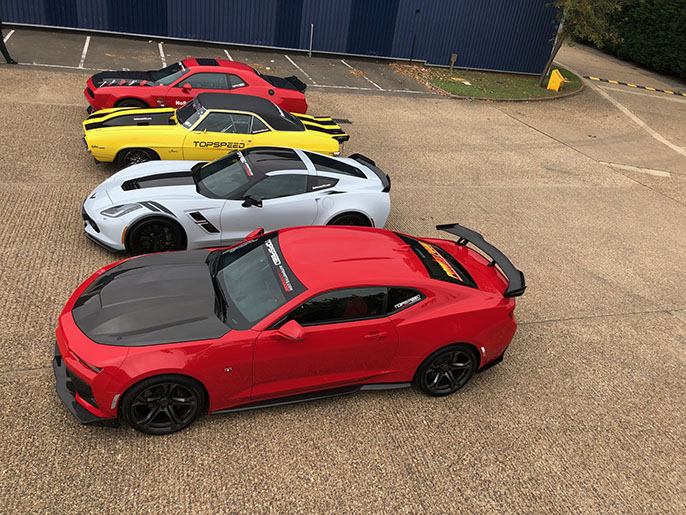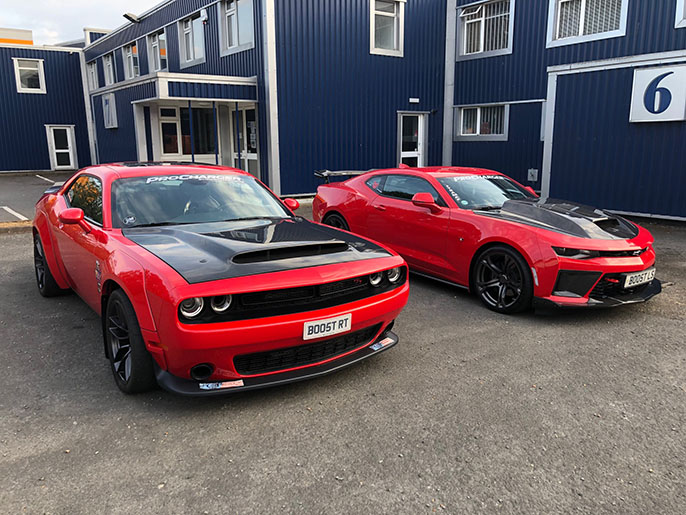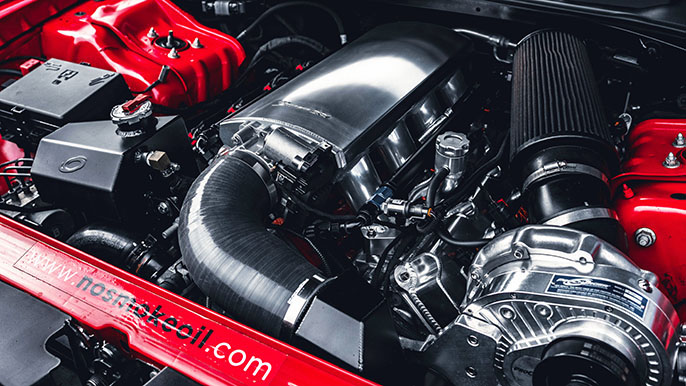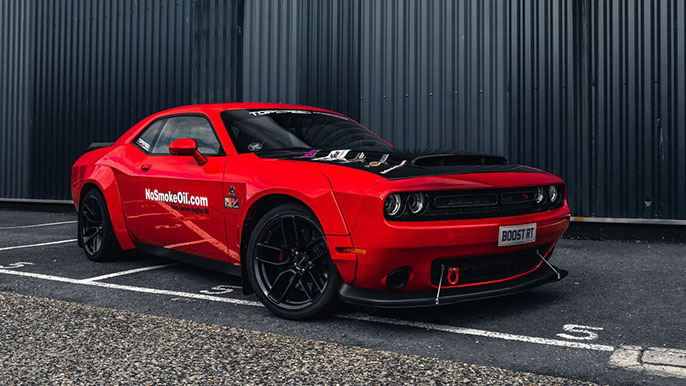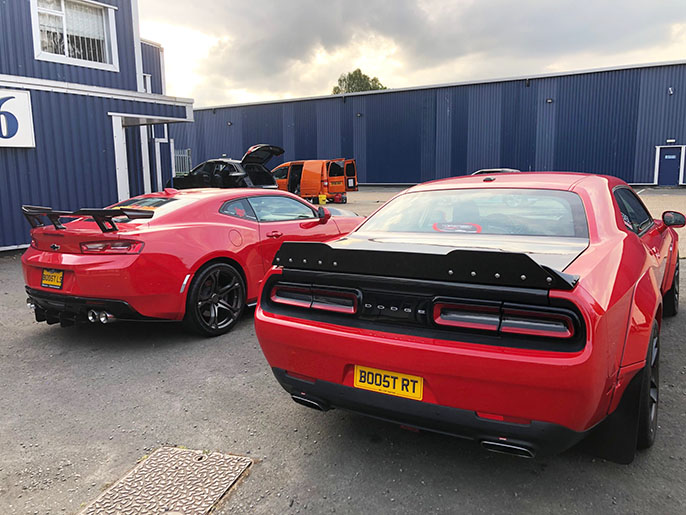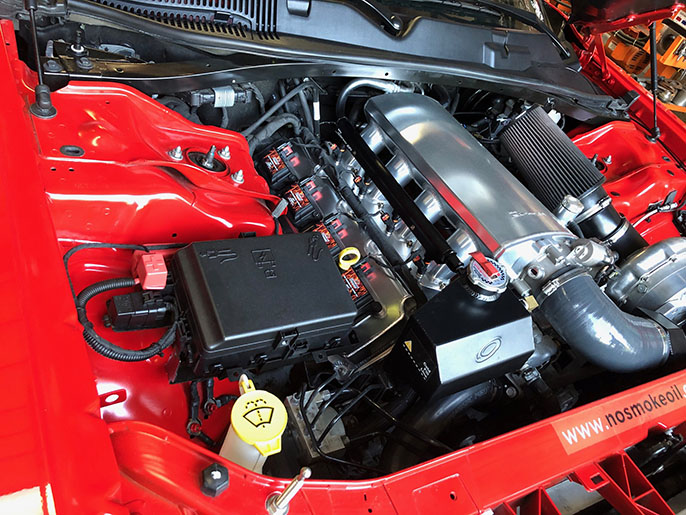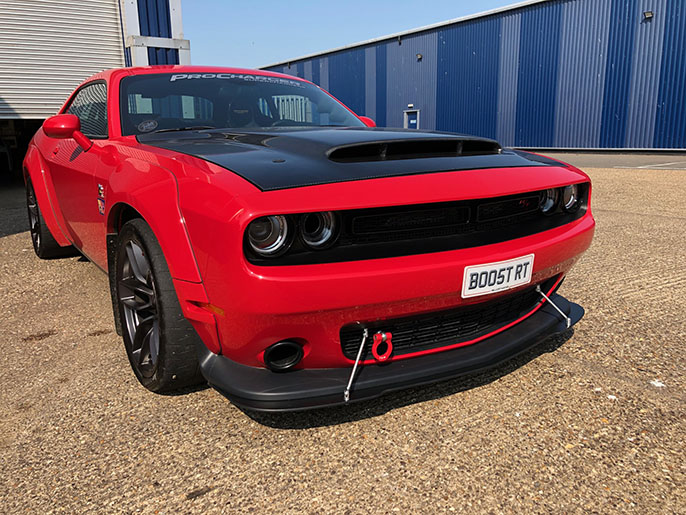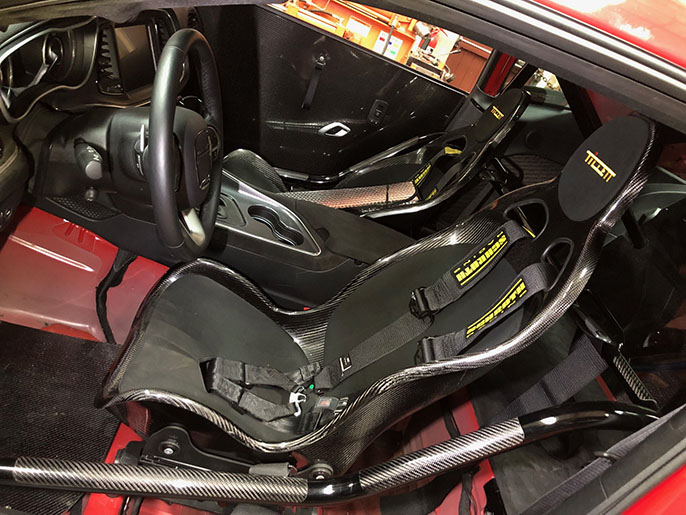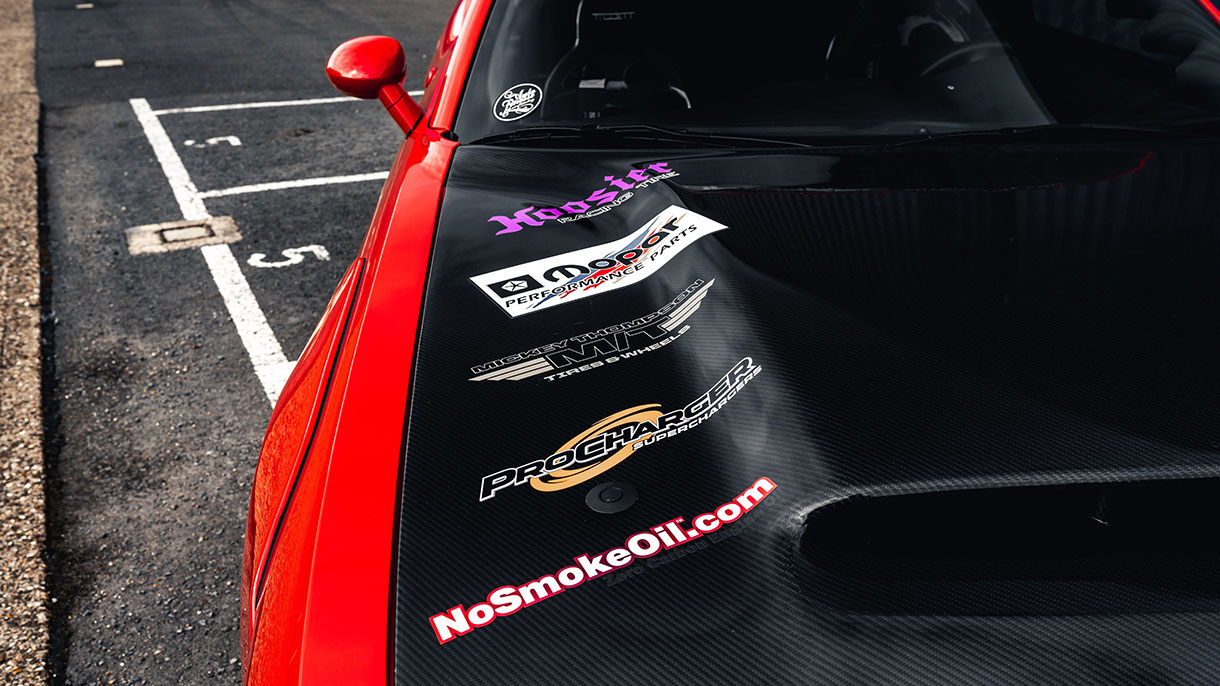 2017 Dodge Challenger
Supercharger: P-1SC
Installed by: Top Speed Automotive
"I think we may have one of the best line up of ProCharger dealer 'shop cars'!"
Transmission:
Modifications and Additional Specs:
Our friends in the United Kingdom, Top Speed Automotive (www.topspeedautomotive.com) sent us these photos of their "shop cars", all of them packing ProChargers. They are just starting on a radial-shod V7 Corvette project as we write this. The red Challenger runs a 392 HEMI with forged and coated guts, a polished Holley Sniper intake, Hooker long-tubes, Magnaflow exhaust and Brembo brakes, but the highlight is of course the ProCharger P-1SC supercharger. They stripped 800 lbs out of the car so that it weighs 3,300 lbs now. They're waiting to get it on a hub dyno so they can test the output, so we'll add it here when they get back to us with a report.