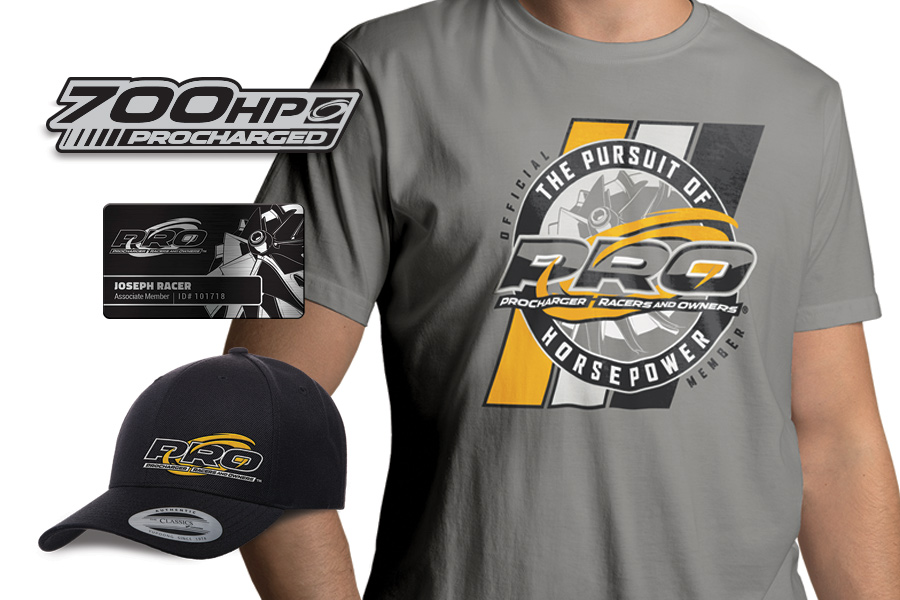 BECOME A PRO MEMBER NOW!
BECOME AN OFFICIAL MEMBER OF THE PROCHARGER RACERS AND OWNERS GROUP (PRO)
Are you a PRO member yet? In case you missed it, A year ago we launched the ProCharger Racers and Owners (PRO) group, designed to connect ProCharger owners with us here at ProCharger. Being a member of PRO gets you cool merchandise and apparel credit worth more than the cost of membership. It's $39 for a full membership or $19 for an associate membership, and with that you get a free $40 apparel credit (full membership, $25 credit for associate) making it a no-brainer to join. That cost-to-benefit ratio means you actually make money! Check out the apparel we offer in the store HERE. You also get some other sweet perks for being a member:
HP BADGES FOR YOUR CAR/TRUCK
Preach your power LOUD and PROUD with custom fender badges that display your car's proven horsepower! Members are super-proud of their horsepower badges that announce how much power their ProCharged combination makes. These have been shipping for a while now so to join the fun and get a badge, send in a dyno sheet with your membership to prove that you earned it. Chassis dyno sheets are fine – we can extrapolate the crankshaft horsepower your car makes and send the appropriate badge. We have badges from 600-1000 hp in 25hp increments, but if you're a hot-shot racer making truly ludicrous power, we can custom-make one for whatever HP you actually put out (in 50hp increments).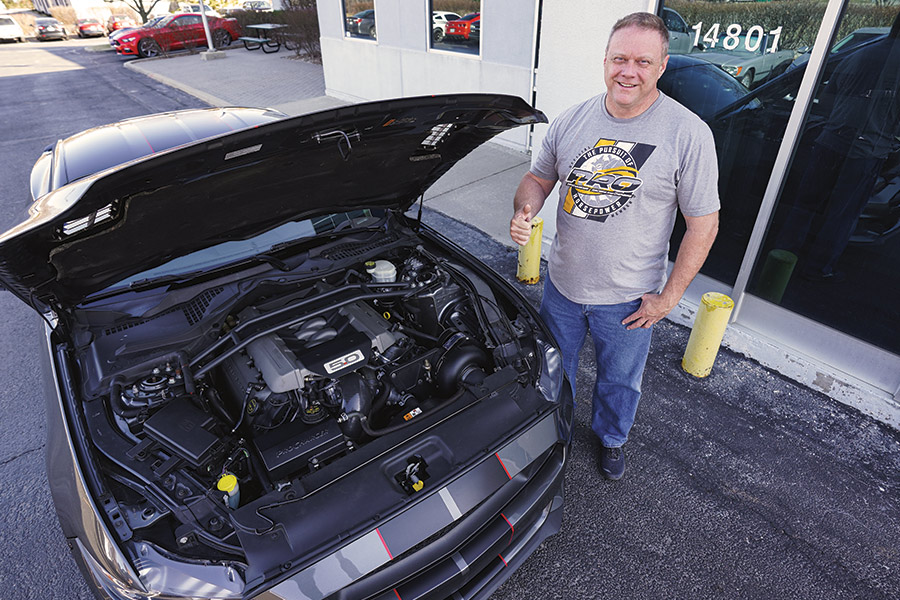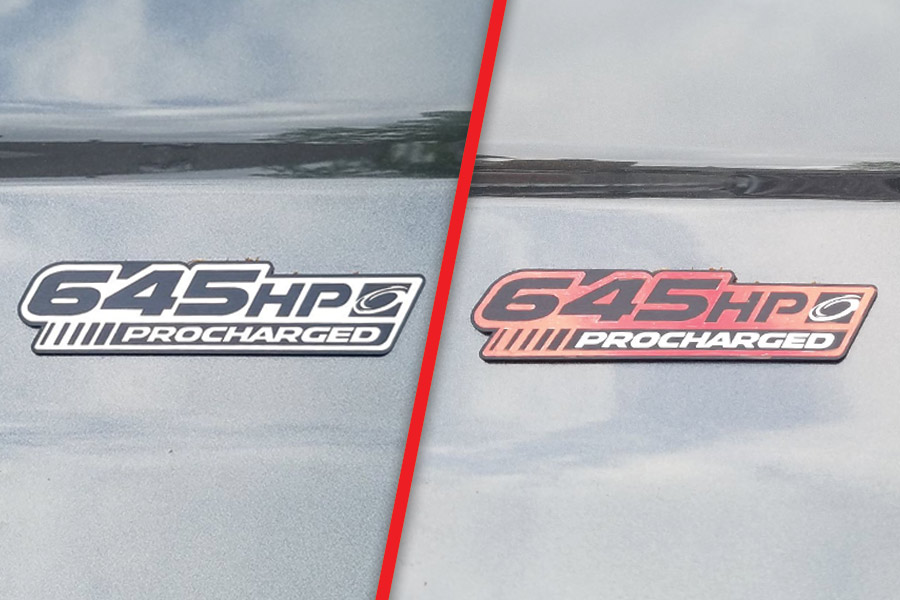 PRO member S. Council color-matched his HP badge to his Mustang's paint scheme
"I absolutely love mine…now it fits the 'theme' of my car a little bit more.You guys are awesome to make these for us!" – Sean C.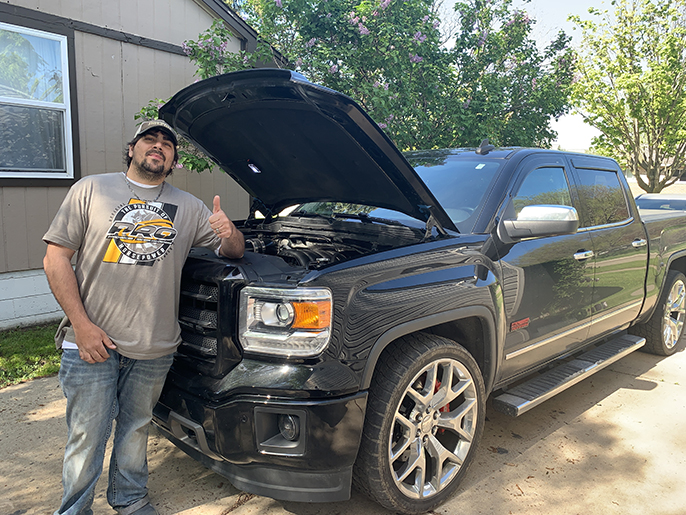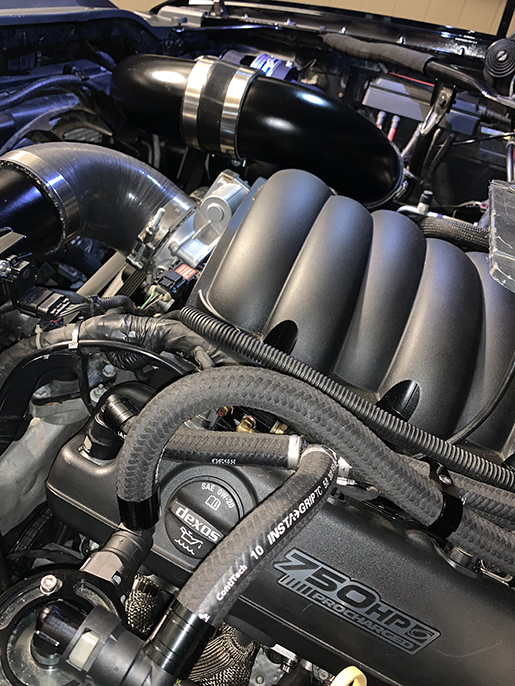 "Gotta love that they make these!" – Rob N.
"ProCharger Stage 2 woke the truck up and has provided nothing but smiles since the day I got it back. Thank you ProCharger!" – Rick M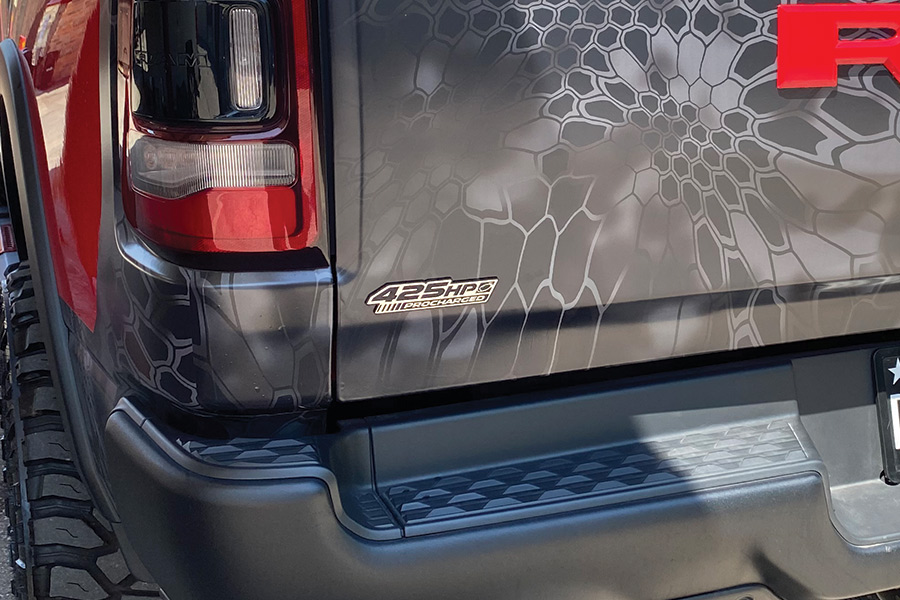 ---
SPECIAL ID MEMBERSHIP CARD
Our members card is a metal card laser-engraved with your information. Like an American Express Black Card, your ProCharger member card is sure to make your friends green with jealousy!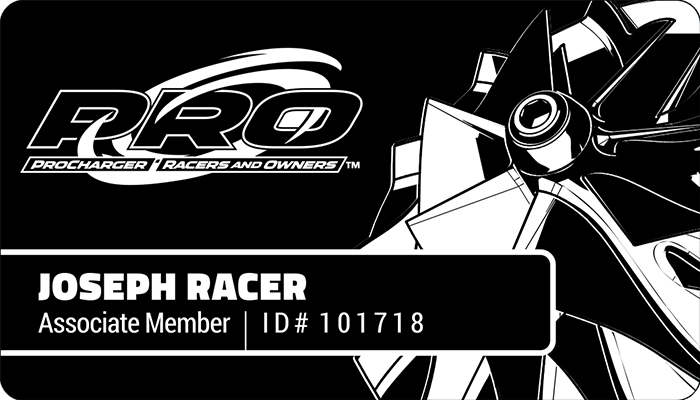 ---
WIN A CHANCE TO GO TO THE U.S. NATIONALS WITH PROCHARGER, AND OTHER VIP PERKS!
ProCharger is sponsoring the ProMod class at the 2020 NHRA U.S. Nationals in Indianapolis, the "Big Go" as it's been known for decades as it's NHRA's premier race of the season. We have a limited number of extra tickets and are reserving them for select PRO members, customers, and others. Stay tuned for more information on this special opportunity.

---
VEHICLE GALLERY FEATURING YOUR CAR ON PROCHARGER.COM
We love talking about our customer cars and what better way than to showcase your cars on our website. We will also include some digital badging you can add to your vehicle photos to give them a special kick!
---
NEWSLETTER WITH RELEVANT TOPICS
PRO membership also puts you on the list for our newsletter that features product info, tech tips, and overall knowledge about ProCharger products and supercharging.
---
QUESTIONS ABOUT THE PRO OWNERSHIP GROUP?
Give our sales staff a call or an email at the following contact methods below. We will be happy to assist you with any questions about the new PRO Ownership Group.
Phone – (913) 338-2886 M-F 8:00am – 5:30pm CST
Sales Email – [email protected]